JeffPo's Buffalo, Rochester and Pittsburgh Railway Lantern Page
Last update: 11/04/14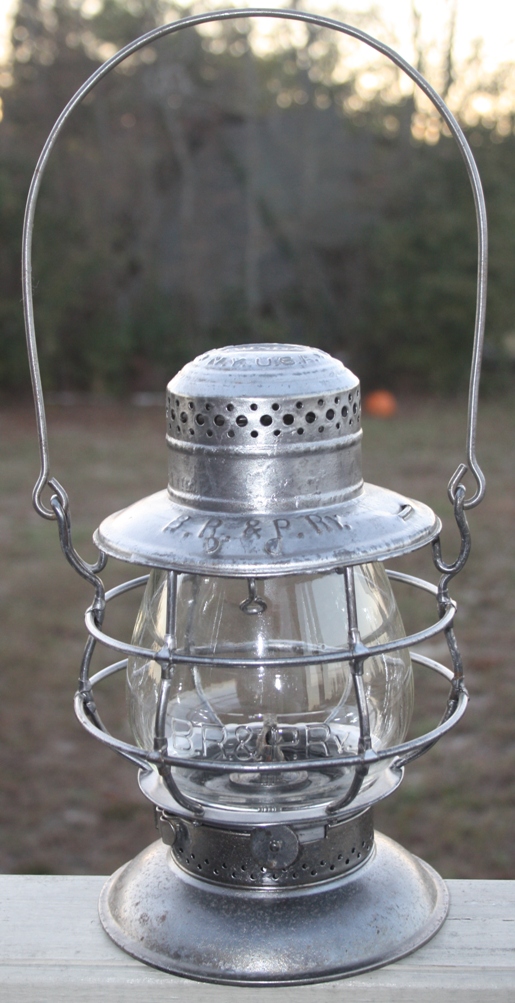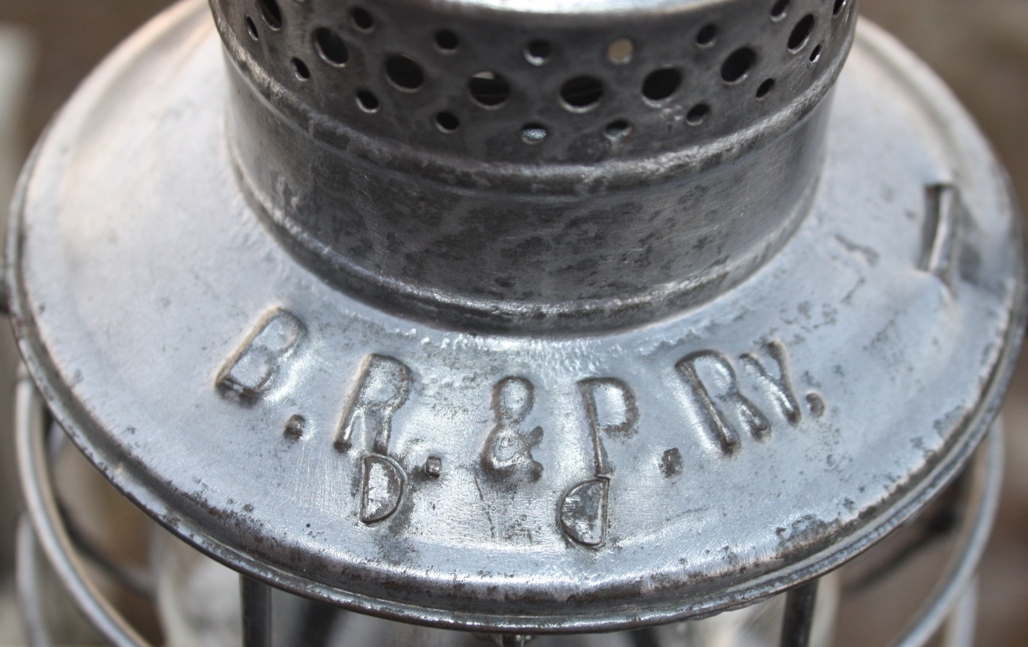 This Dietz No 39 lantern was used by the Buffalo, Rochester and Pittsburgh Railway. The frame of the lantern is stamped B. R.& P. RY. This is an older, bell bottom lantern. I love the look of bell bottom lamps as I think they come from a time when railroad travel was more of an adventure, and exciting luxury rather than just a method of getting from point A to point B.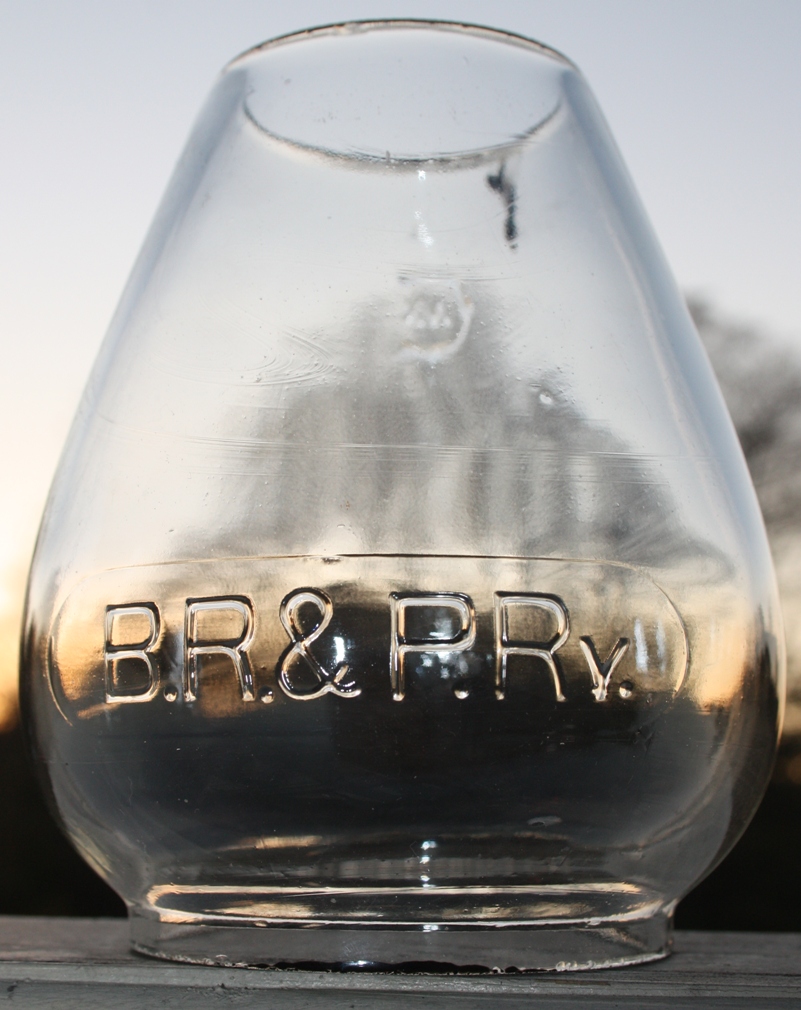 The tall clear globe is cast with B. R.& P. RY. The red globe means it was used as a stop signal. The clear globe means it was used in general signaling.
---
Buffalo, Rochester and Pittsburgh Railway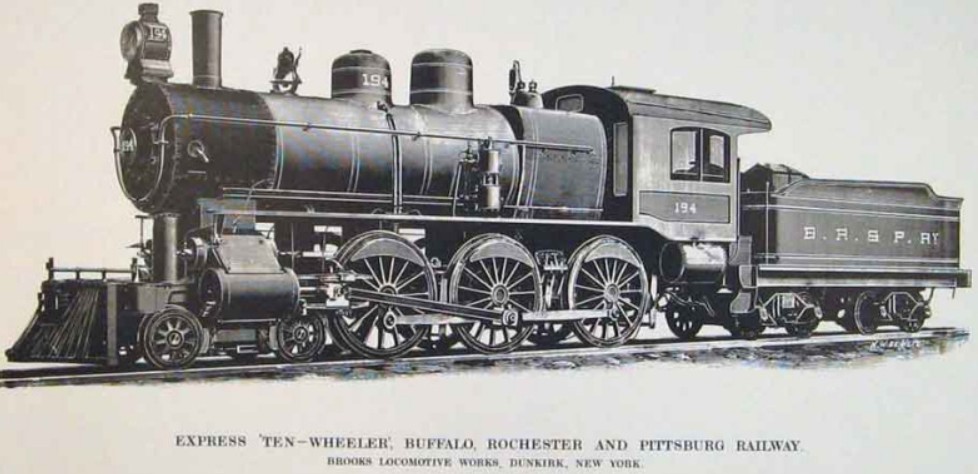 Drawing of engine 194 of the Buffalo, Rochester, and Pittsburgh Railway
The Buffalo, Rochester and Pittsburgh Railway (BR&P) was a Class 1 railroad that operated in the northeastern portion of the United States. Class 1 means that a railroad has an annual carrier operating revenues of $250 million or more (adjusted for inflation, etc.) The BR&P was created in 1887 by the consolidation of the Rochester & Pittsburgh Railroad and other lines, as a branch to Buffalo, NY from the Rochester, NY area (access to Pittsburg, PA had already been provided by the Pennsylvania Railroad). The Rochester region had a large flour-milling industry and the trains were used for grain transport. And of course coal was a big product from the Pennsylvania area. The BR&P built branches into the coalfields of western Pennsylvania. In 1893 a branch was opened to connect with the New York Central Railroad. The railroad connected with various other railroads in the area such as the Reading Railroad, the Pittsburgh & Western Railroad, the Mobile & Ohio Railroad, etc. The BR&P developed into a well-run coal hauler.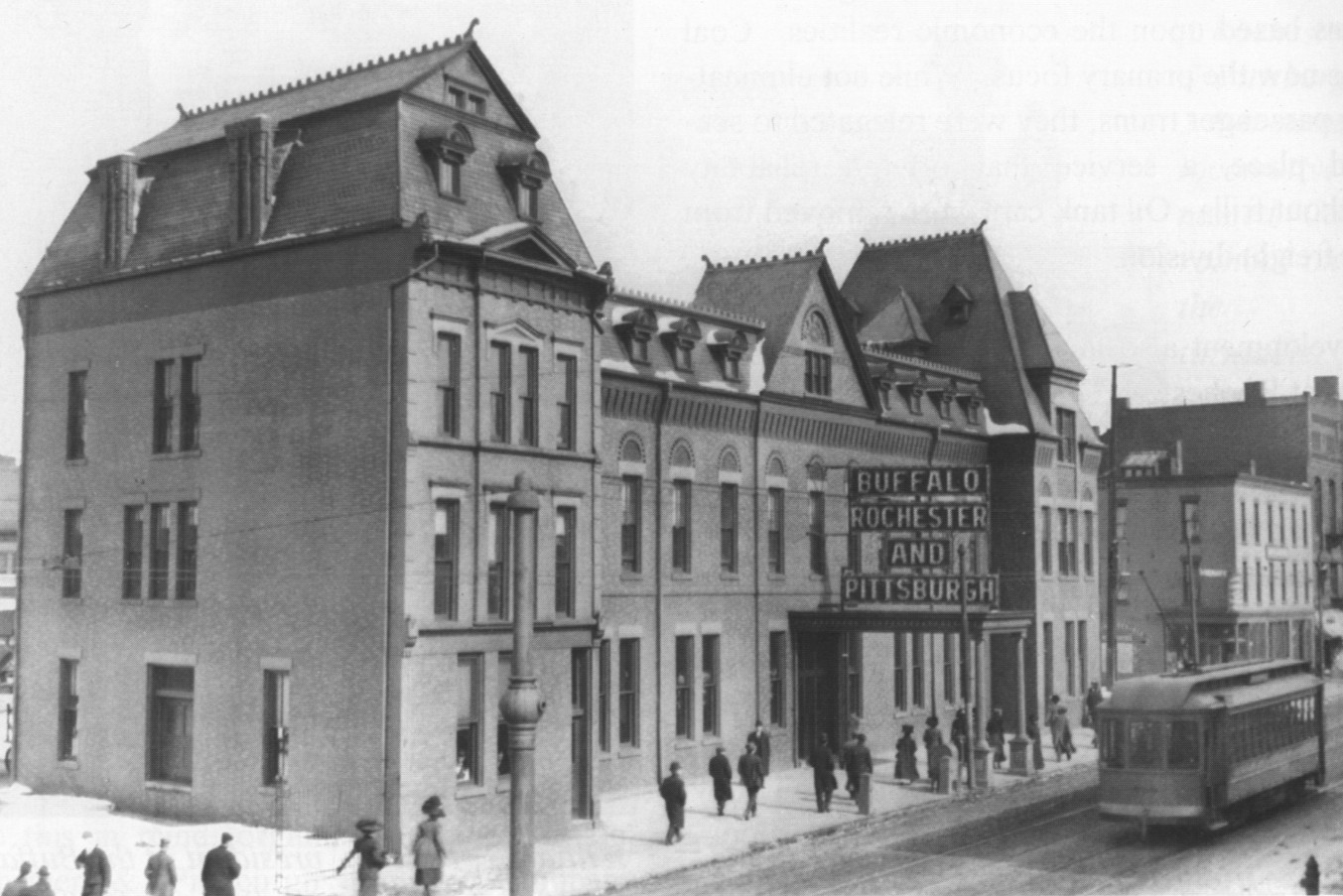 Rochester terminal of the Buffalo, Rochester, and Pittsburgh, circa ~1900.
The BR&P owned a large number of freight cars. In 1912, it owned more than 16,000 freight cars. Given the region, coal cars and boxcars made up the vast majority. The area was also rich in oil, but the BR&P didnít have that many tank cars on the roster.
In January of 1932, the Baltimore & Ohio Railroad (B&O) acquired the BR&P. Eventual control was by the
Chesapeake and Ohio Railway (later the Chessie System) which sold the Rochester branch of the BR&P to the Genesee & Wyoming Railroad (G&W) in 1986. In 1988, the rest of the BR&P became the Buffalo & Pittsburgh Railroad, which is also a subsidiary of the G&W.
---