JeffPo's Baltimore & Ohio Casey Lantern Page
Last update: 11/26/13
---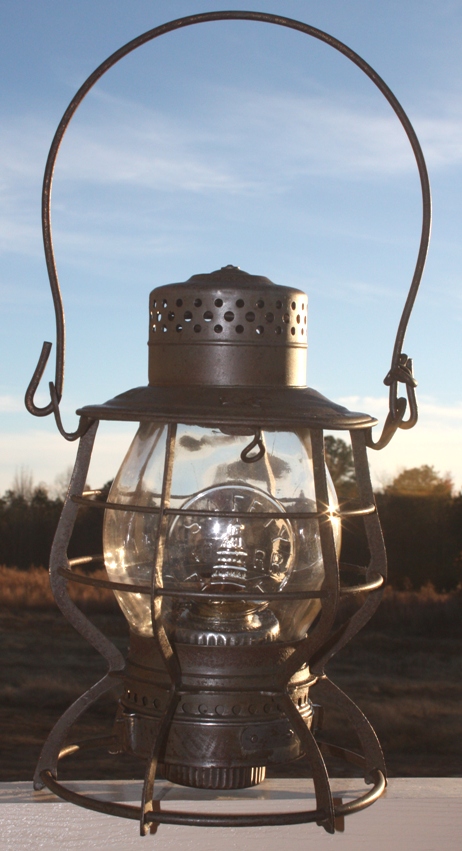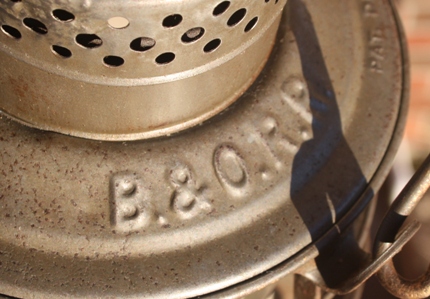 This is a Keystone company lantern for the Baltimore & Ohio Railroad. The lid is embossed with B&O RR. It has a clear globe used for general signaling. This style of lantern is generally referred to as a "Casey"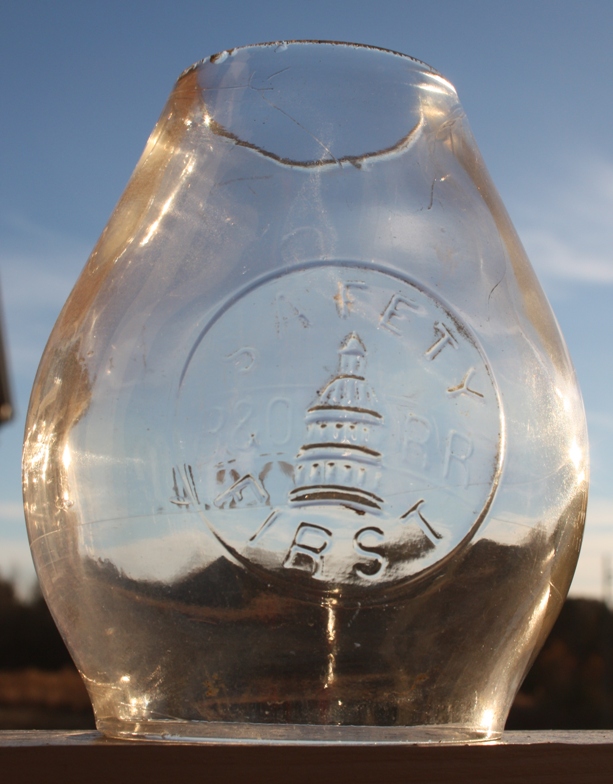 The globe of this lantern is cast with the B&O logo, which is the dome of U.S. Capitol building and SAFETY FIRST. This is a corning style globe. Judging by the way it fits into the Casey lantern, I think the Casey is better suited with an extended base style globe. The corning style still works, it's just not as stable when the lid is open.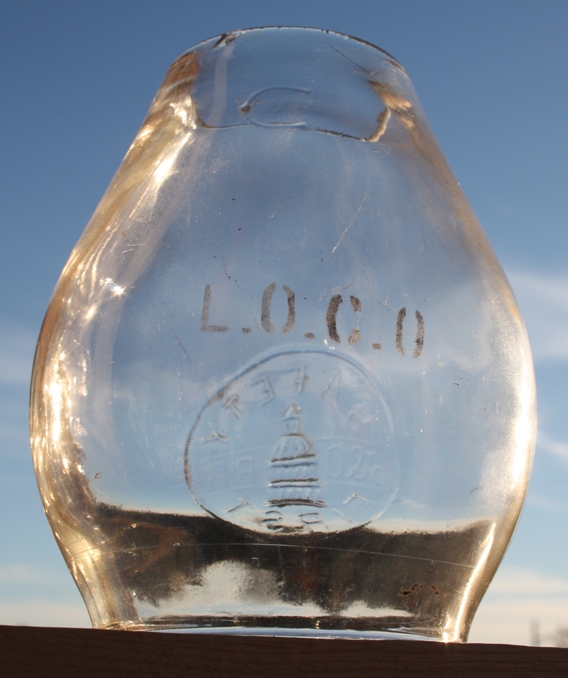 The back of the globe is etched with LOCO.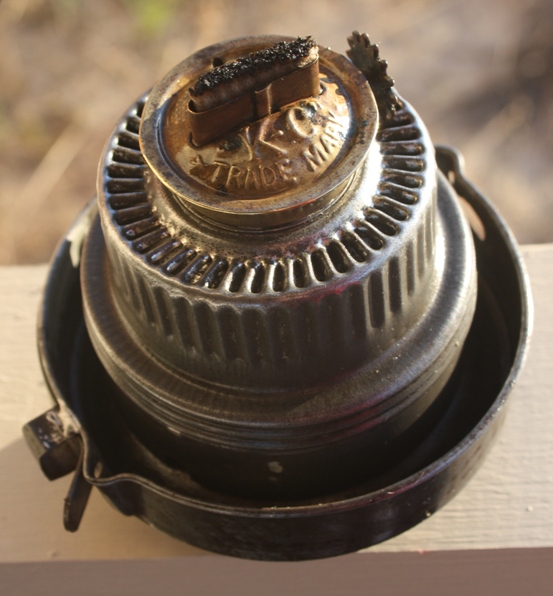 Image of the Casey fuel fount and burner.
The Casey lantern was unique in that you adjusted the wick by turning a knob at the bottom of the lantern. The turning knob would rotate the entire fount. The burner had a gear on it with the teeth in the slots at the top of the fount. As the fount turned, it would turn the gear/wheel on the burner, thus raising or lowering the wick. This is quite a complex way of adjusting a wick. I would fear that the more complexity you have in a system design, the more changes you have of a failure. But these lanterns proved to be popular. As a testament to the robustness of the design, many of these lanterns still work today.
---
Baltimore & Ohio Railroad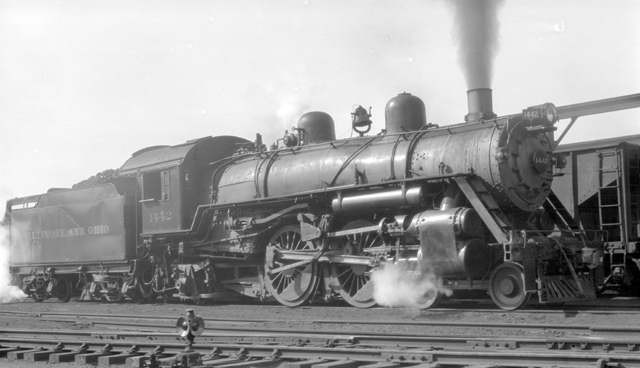 Image taken 1930, Washington D.C.
The Baltimore & Ohio Railroad was chartered in 1827 as the first United States public railroad. It was created to regain traffic lost to the newly opened Erie Canal. The first division opened in May of 1830 under the power of horses but by August a steam locomotive was on the track. During the Civil War, the B&O moved Union troops and supplies. By the end of the 19th century, the railroad connected Chicago, Philadelphia, and New York City by almost 5,800 miles of track. The B&O was the first railroad to publish a timetable and it was also the first to run fully air-conditioned trains. It was mainly a freight carrier by the mid-1900s. As was the case with many railroads, the B&O hit financial troubles. It was acquired by the Chesapeake & Ohio Railway in 1963 and merged with it in 1965. In 1980 the combined companies became part of the CSX Corporation.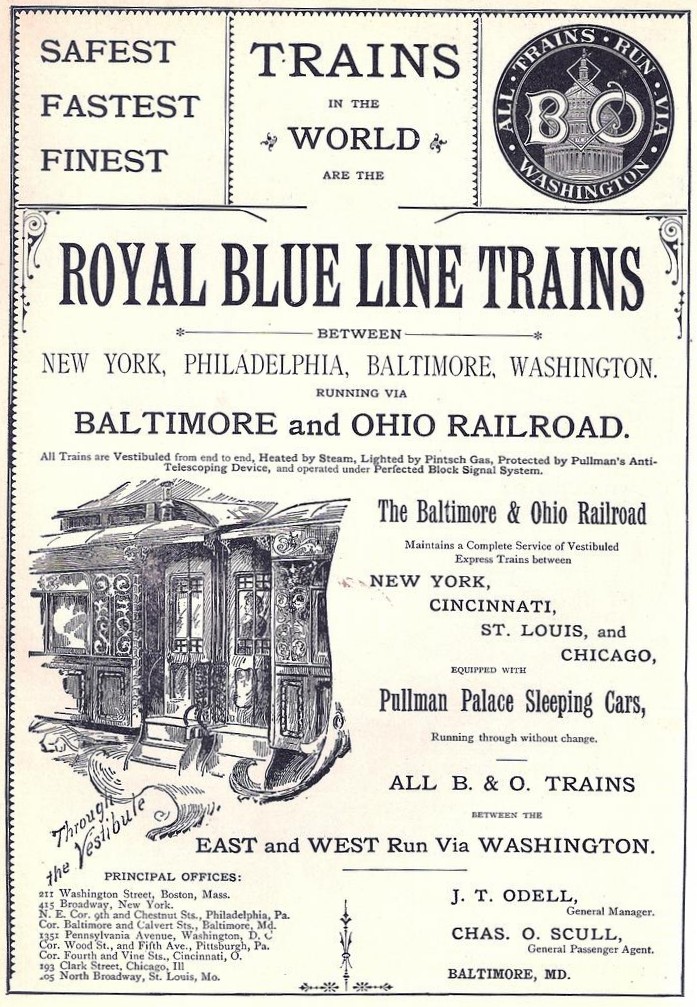 Advertisement for the Baltimore & Ohio railroad, circa 1892.
---