JeffPo's Baltimore & Ohio lantern page
Last update: 09/01/10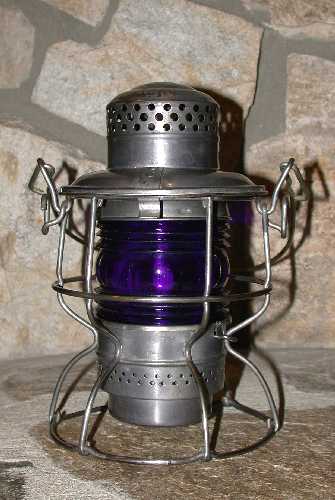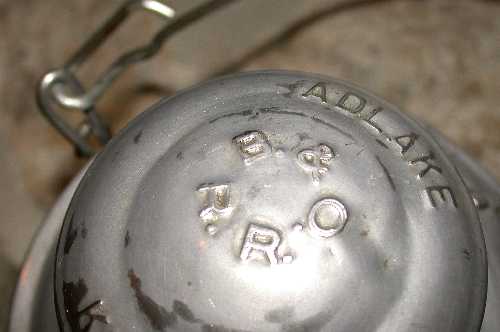 This Adlake lantern was used by the Baltimore & Ohio Railroad. While the lens appears purple in this image, it is actually blue. A blue lantern signal was used to indicate that equipment wasn't to be moved, generally because there are workers there. This is a fresnel style lens. This lens design provided a greater and more concentrated light than the normal, smooth short globe.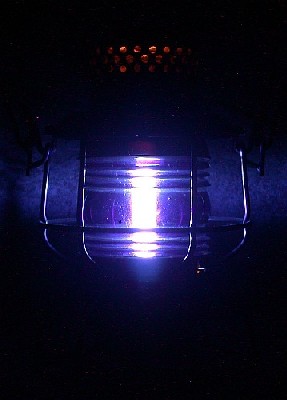 Here's how the lantern looks when lit.
---
Baltimore & Ohio Railroad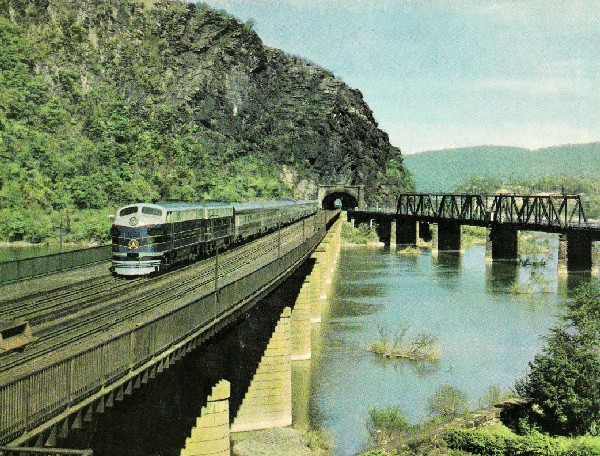 The Baltimore & Ohio Railroad was chartered in 1827 as the first United States public railroad. It was created to regain traffic lost to the newly opened Erie Canal. The first division opened in May of 1830 under the power of horses but by August a steam locomotive was on the track. During the Civil War, the B&O moved Union troops and supplies. By the end of the 19th century, the railroad connected Chicago, Philadelphia, and New York City by almost 5,800 miles of track. The B&O was the first railroad to publish a timetable and it was also the first to run fully air-conditioned trains. It was mainly a freight carrier by the mid-1900s. As was the case with many railroads, the B&O hit financial troubles. It was acquired by the Chesapeake & Ohio Railway in 1963 and merged with it in 1965. In 1980 the combined companies became part of the CSX Corporation.
---