JeffPo's Boston & Albany Lantern Page
Last update: 04/25/06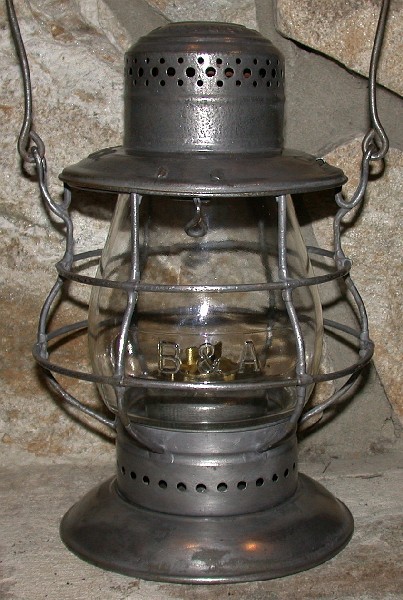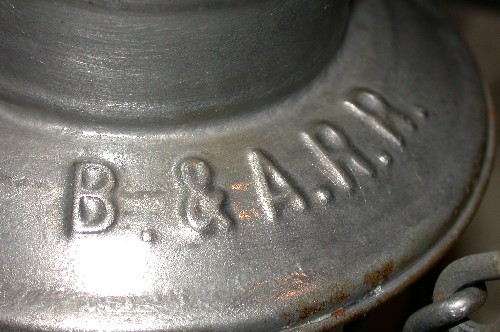 This is a Dietz #6 lantern that was used by the Boston & Albany Railroad. The frame of the lantern is stamped B&A RR.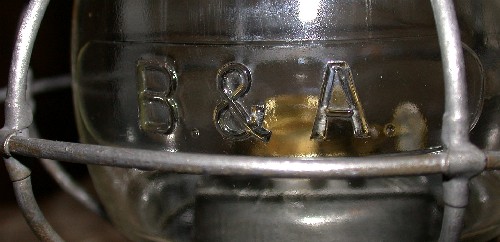 .The globe is embossed/cast with B.& A. The Dietz #6 style lantern was introduced in the late 1890s and used until the early 1900s. The clear globe indicates that it was used for general rail yard hand signals.
These type of lanterns used a drop down fuel fount that was removed from the bottom of the lantern. However, the wick adjuster was actually inside the globe during use, which meant you had to adjust it before inserting the fount into the lantern. To see an image of this kind of fount, check out my NYC lantern page
---
Boston and Albany Railroad History
The Boston and Albany Railroad was formed in 1870 by bringing the following railroads together: The Boston and Worcester Railroad (chartered in 1831), the Western Railroad (chartered in 1833), the Albany and West Stockbridge Railroad (chartered in 1836), and the Hudson and Boston Railroad. As the name implies, the Boston & Albany Railroad (B&A) connected Boston, MA to Albany, NY. The B&A was consolidated with the New York Central & Hudson River Railroad in 1900, but kept it's own branding in the public eye. The New York Central merged into the Penn Central Railroad in 1968, with Amtrak taking over passenger service in the early 1970s. Penn Central eventually was taken over by Conrail, which now belongs to CSX.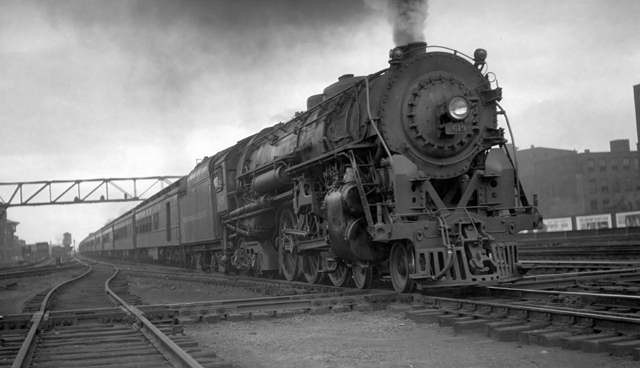 Train #25 (The 20th Century Limited), of the Boston & Albany Railroad, is seen leaving Springfield, MA on August 22, 1933. Photograph by Otto Perry.
---