JeffPo's Pennsylvania Railroad Armspear Lantern Page
Last update: 11/26/13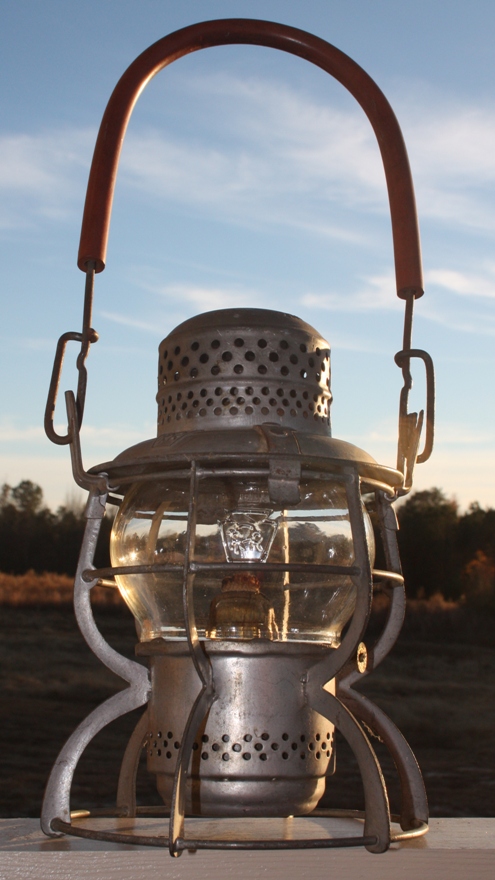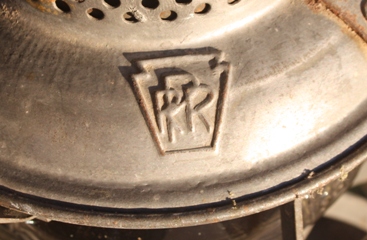 This Armspear lantern was used by the Pennsylvania Railroad. The brim of the top is marked with an intertwining PRR within a keystone, the logo of the Pennsylvania Railroad. The handle has a rubber hose over the metal, that you sometimes see on lanterns. I'm assuming these was to give a better grip, especially in winter time.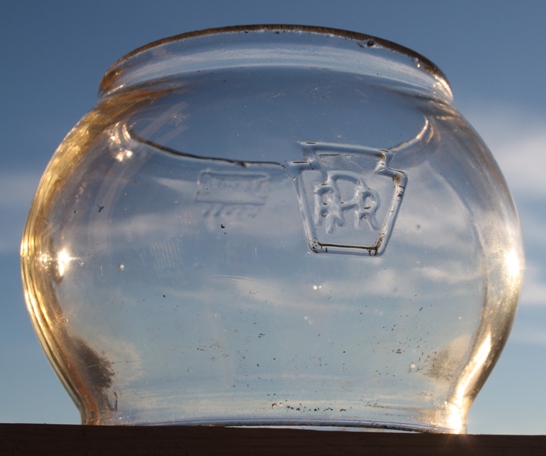 The clear globe means it was used in general signaling. It is cast with the PRR logo.
---
Pennsylvania Railroad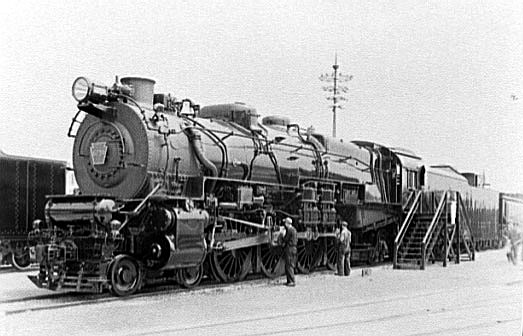 Pennsylvania Railroad M1a locomotive on display at the 1939 New York World's Fair.
The Pennsylvania Railroad Company was chartered in 1846 and had completed a track to Chicago by 1856. By the end of the 19th century, the Pennsylvania Railroad Company had expanded to St. Louis, Missouri, and Cincinnati, Ohio, in the west and to New York City, Washington, D.C., and Norfolk, Virginia, in the south and east, ultimately becoming a 10,000-mile system. Although it had prospered in the early part of the 20th century, by the 1950's it was losing considerable money annually. In 1968 the Pennsylvania Railroad merged with the New York Central Railroad and created Penn Central Transportation Company, which later absorbed the New York, New Haven and Hartford Railroad Company. The company's holdings have since been split among Conrail and Amtrak.
---