JeffPo's RPO Lamp Page
Last update: 02/19/17

This is a railway post office (RPO) candle lamp. Although there are no manufacturer marks, this one might have been made by Adams & Westlake. The RPO candle lamp was patented in 1907 and originally assigned to Adams & Westlake. While other manufacturers made them, they had to conform to a government standard so they all look very similar.
A RPO car was a railroad car, generally part of a passenger train, that had a rolling post office for sorting mail en route. This helped to speed up delivery of the mail. They were used up until the mid 1970s. The United States Post Office didn't want kerosene or similar fuels in the mail cars so the RPO cars were required to carry these candles as a means of emergency lighting in case the generator or batteries failed. Basically the clerks would have to sort the mail by candle light. The RPO cars carried about a dozen of these lamps. The mounting brackets were on the walls at various locations.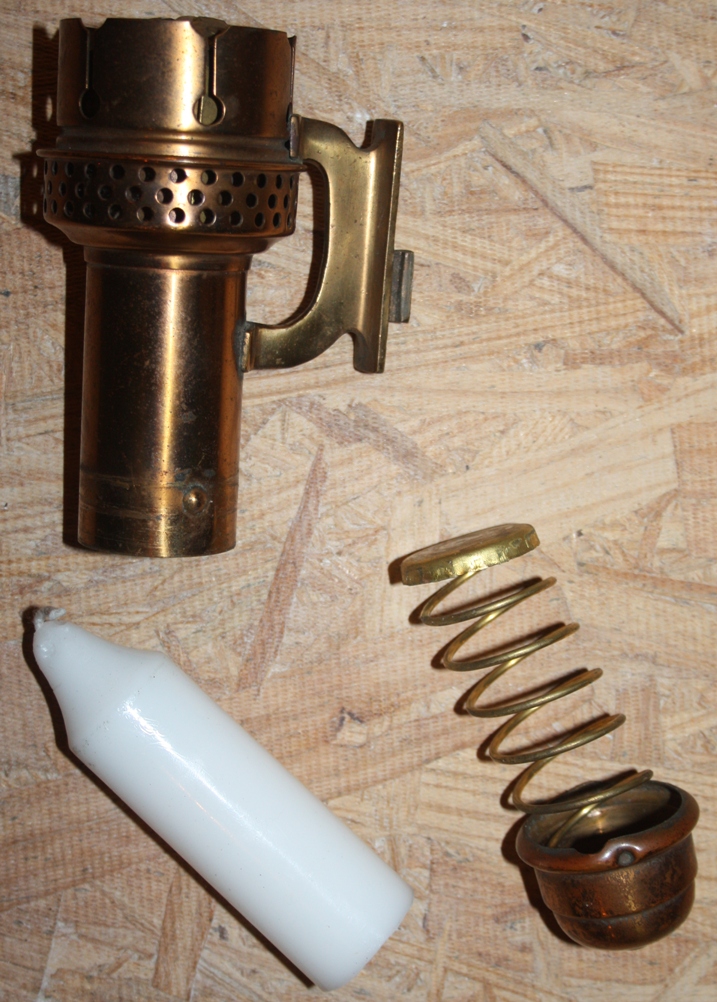 A white candle, about 4 inches long, and 1 1/4 inches in diameter, went inside the brass base. It was spring loaded so that the candle was pushed forward as it burned.

The overall height of the lamp is about 9.5 inches, with the brass body being about 5 inches long, and the glass chimney being about 5 1/2 inches long.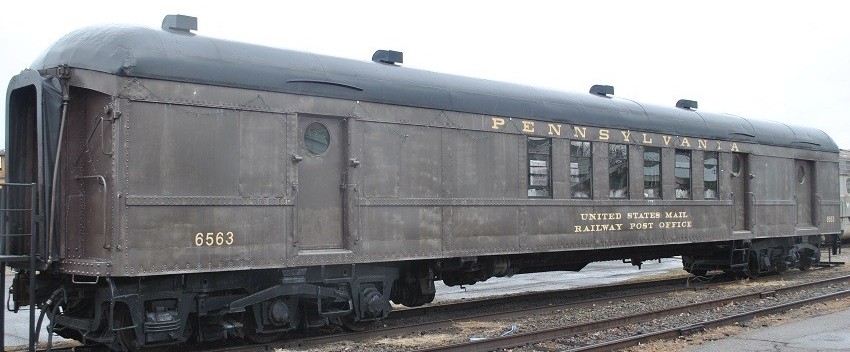 Image of an old RPO car for the Pennsylvania Railroad.
---