JeffPo's Adlake Lantern Page #2
Last update: 09/01/10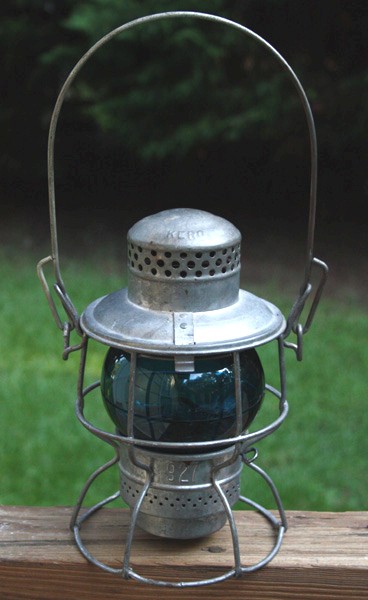 This Adlake lantern doesn't have any distinct railroad markings, so I'm not entirely sure where it was used.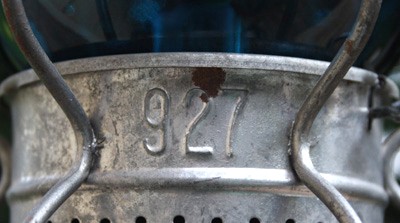 However, the side is embossed with 927 and I've read that the Southern Railway marked some of its final Adlake lanterns in this manner.
This is another lantern that I bought because it was a good price and I wanted it for general use around the house. I currently have an aqua blue globe in it that shines signal green. I've got other globes I can put in if the mood strikes me. I'll often pair this lantern up with another that has a red globe. I'll place them on the table during dinner, or on my deck when I'm enjoying the nighttime.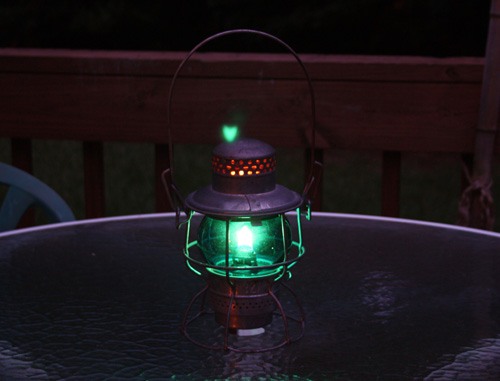 ---