JeffPo's Fort Lauderdale/Bahama Page
Last update: 08/07/03
Lynn and I took a trip to Fort Lauderdale and the Bahamas on July 30, 2003. We spent two nights in Fort Lauderdale and two nights in Port Lucaya, Grand Bahamas. Here's some images from that trip. Although the images are relatively small, there are a lot of them (around 50), so they may take some time to load.
---
Trip to Ft. Lauderdale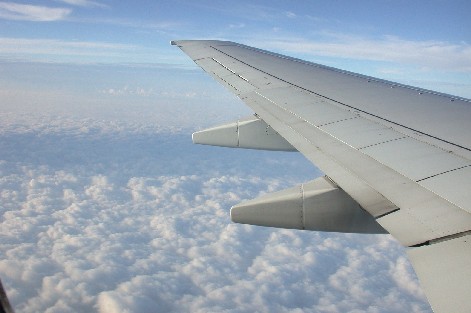 A view from the plane window after taking off from Raleigh airport.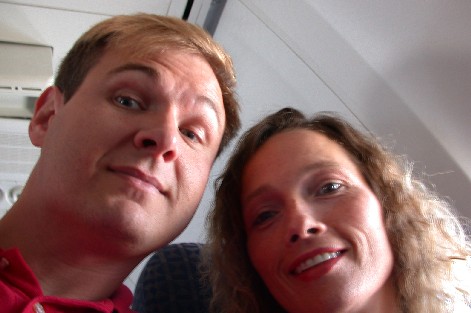 Mugging for the camera on the plane.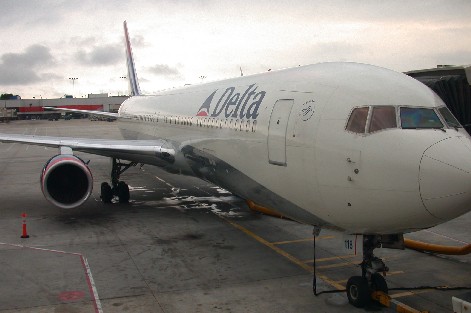 This plane will take us to Ft. Lauderdale.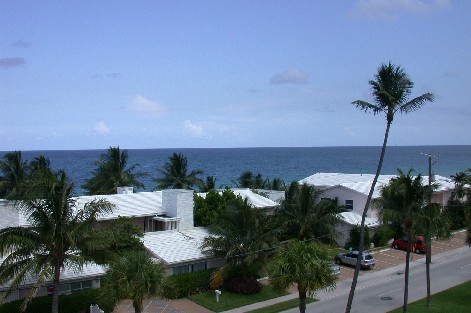 View from Holiday Inn in Ft. Lauderdale.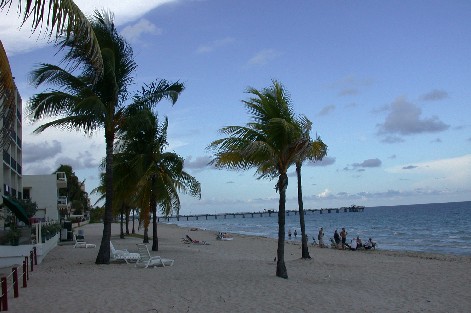 Ft. Lauderdale beach.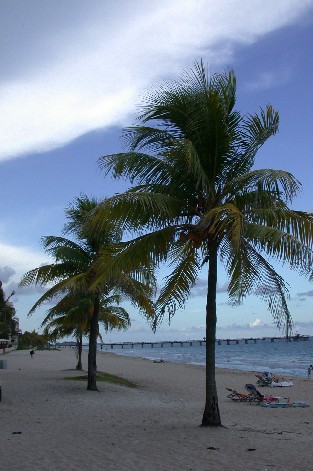 Another angle.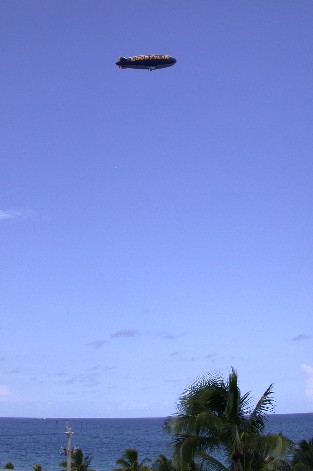 Goodyear blimp was flying around.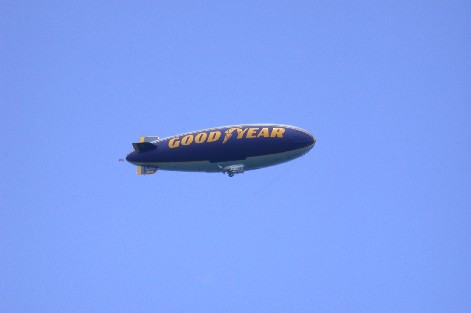 A closer look.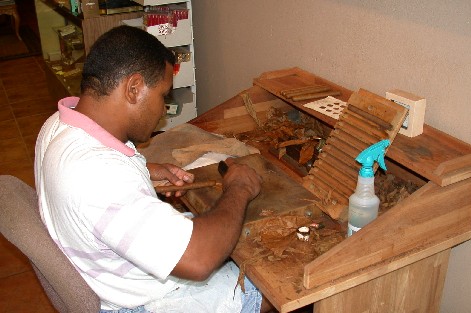 Cuban cigars in Florida? We'll he is Cuban, but the tobacco is from Dominican Republic or somewhere like that. This was small store where the guy makes all the cigars by hand.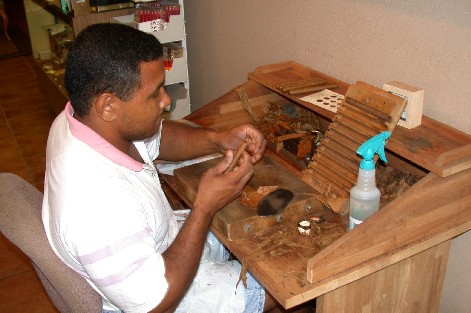 It was a neat process. He was providing the finishing touches on this batch. He would cut a tiny piece of tobacco, wet his finger, and apply it.
---
The Boat Ride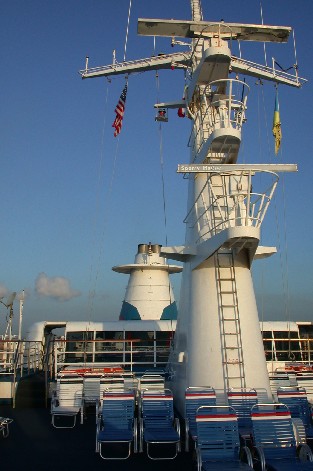 We took a day cruise over the the Bahamas. The ship provided excellent service, food, and entertainment.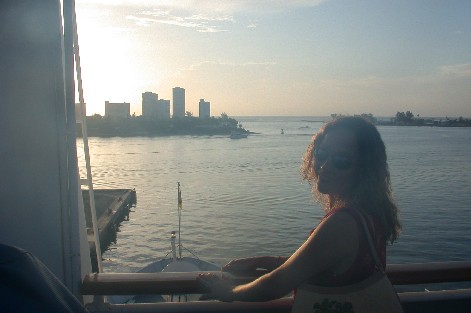 Waiting for the ship to pull out.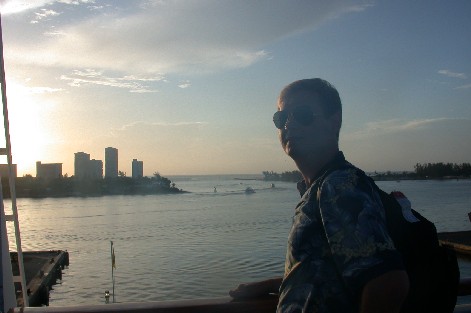 Me too.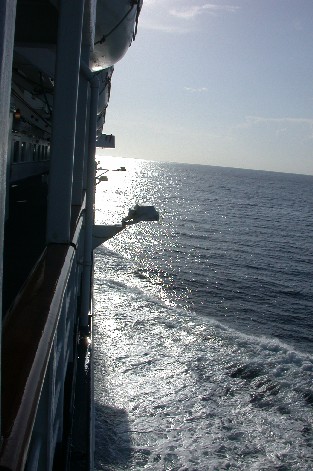 Finally steaming along.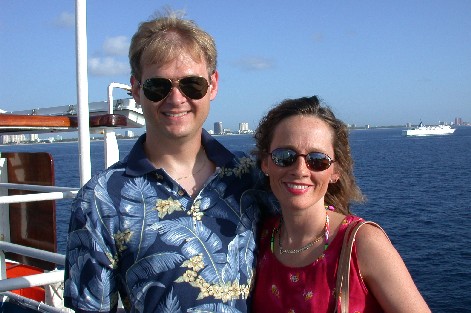 Having a grand time.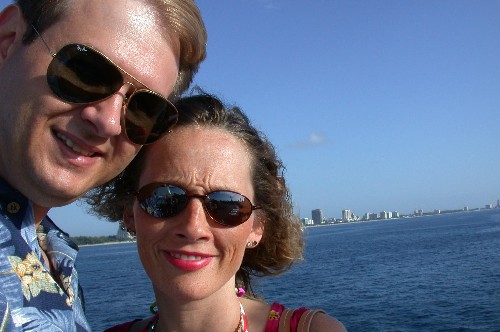 Mugging for the camera again.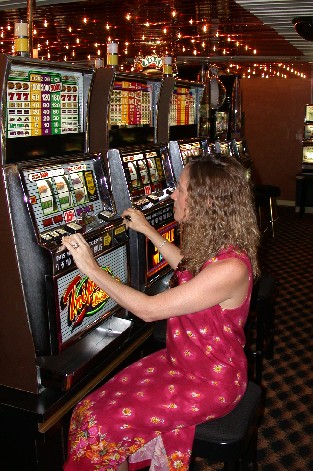 Lynn playing the slot machines.
---
In the Bahamas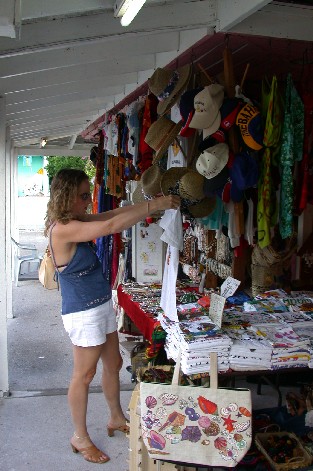 Lynn looks over some of the wares for sale.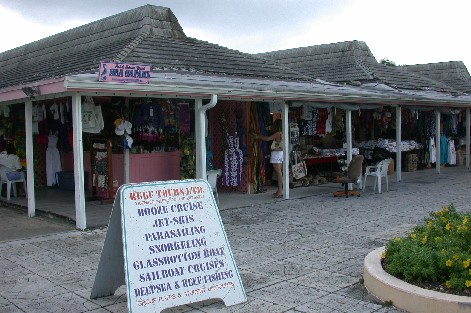 The market.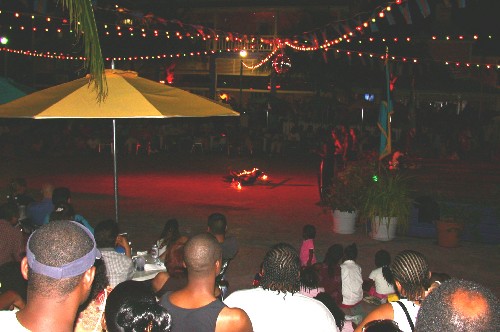 Both nights in the Bahamas had song and dance. Here's a limbo dancer going under a rod that was set atop two beer bottles! And it was on fire! Absolutely amazing.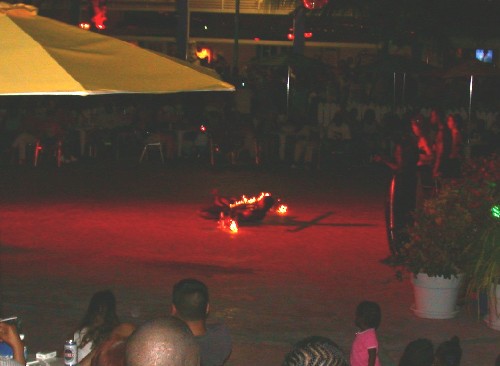 Here's a closer look. I wouldn't even be able to get my fat belly under such a thing!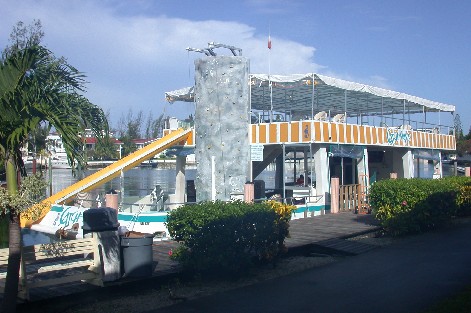 This boat took us out to a reef for snorkeling. The boat had a slide and a rock climbing wall.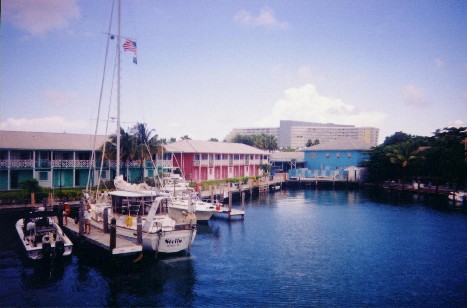 This a view of a part of our resort. We were in the pink building.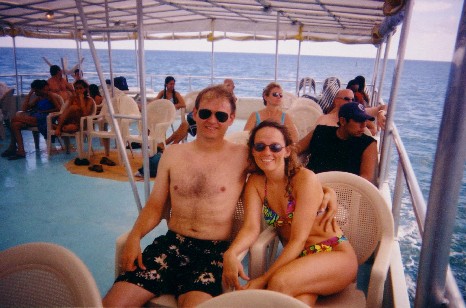 On the boat to go snorkeling. I must say, I was really impressed with Lynn. She had never tried snorkeling before. We were dropped off in the middle of the ocean. There was no wading in the water to get use to the breathing through the snorkel, or blowing the water out. She had a little trouble at first, but then she was swimming around with no problems at all. The pictures you see here are from a disposable, water proof camera. I was really disappointed that my first few pictures didn't actually take. I had taken some of Lynn and was sad to see I didn't have them when I got the film developed. That just means we'll have to go snorkeling AGAIN! :)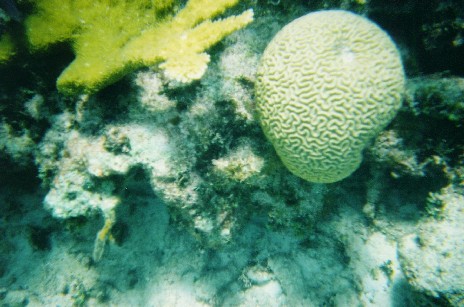 Some coral.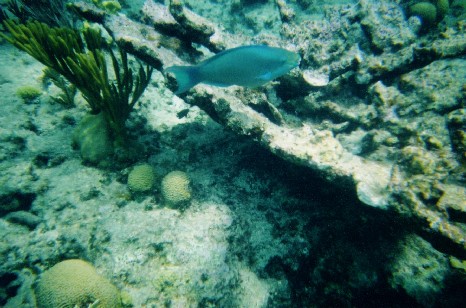 Fish.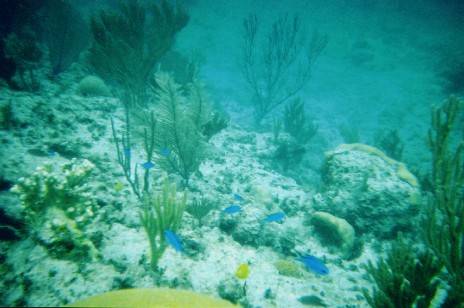 Blue fish.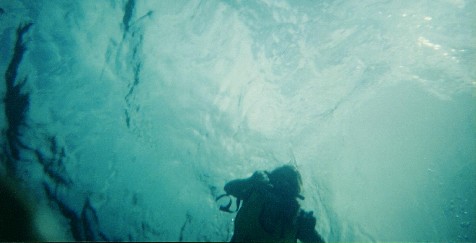 Lynn waving at me. I spent more time below the water than on top.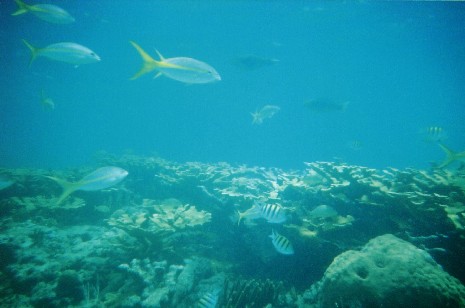 More fish.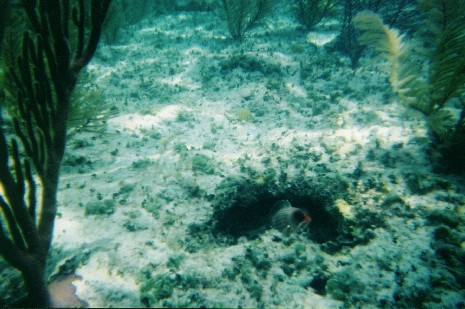 A fish in his little hideout.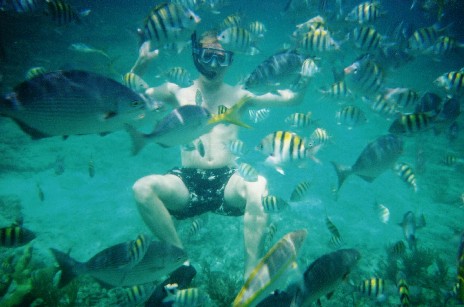 A LOT of fish!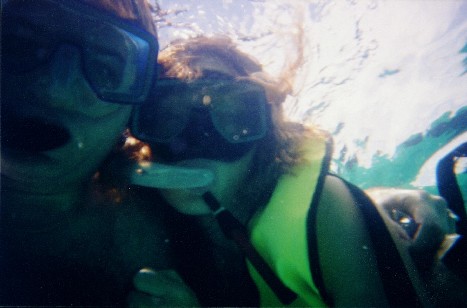 Mugging for the camera yet again!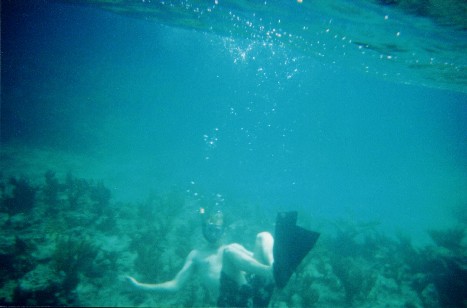 Is that a Mer-man?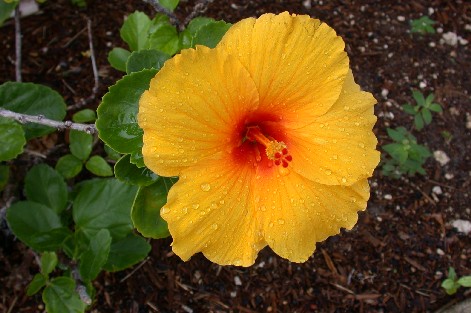 Flower growing beside our resort.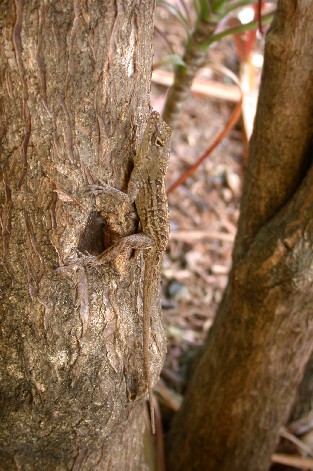 One lizard of many. This is a small one. They were running around and had their tails curled up. Gave them a scorpion look. I never got a shot of the larger ones with the curled tails, but caught this smaller one on a tree.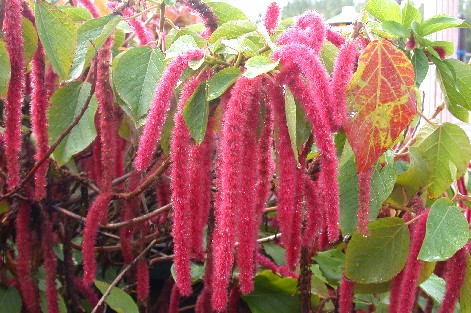 Some more flowers. Kind of looked like dreadlocks. :)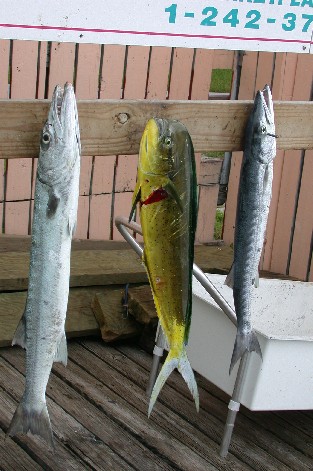 Local catch of barracuda and dolphin fish.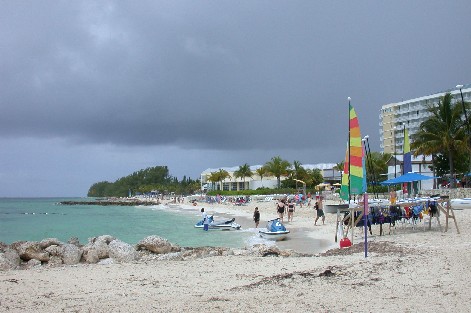 The beach.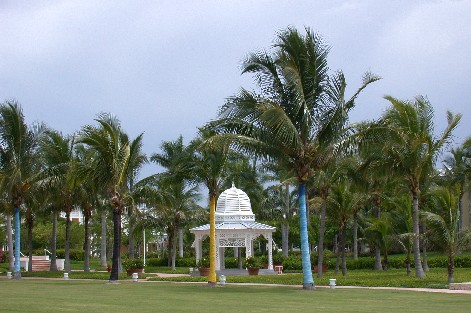 Another resort area.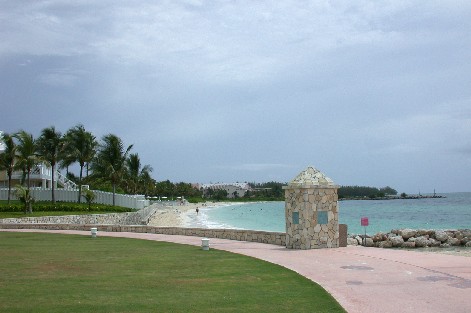 Another beach view.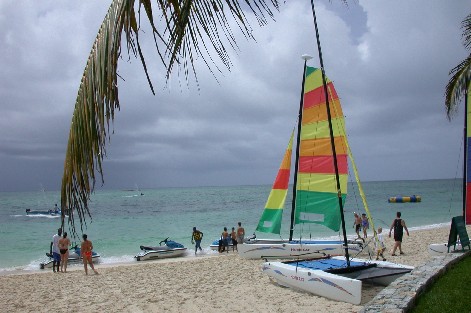 Another beach view.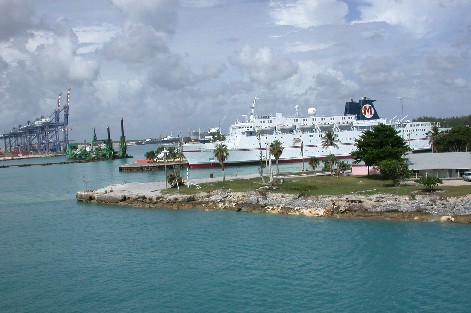 Leaving the Bahamas.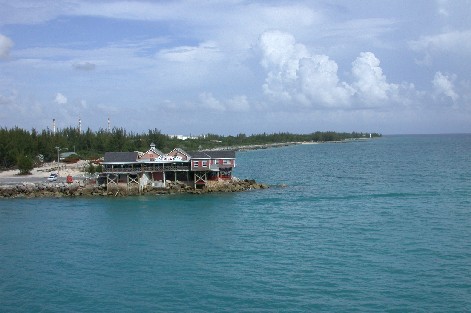 Last look at the island as we head back to Florida.
---
Back in Fort Lauderdale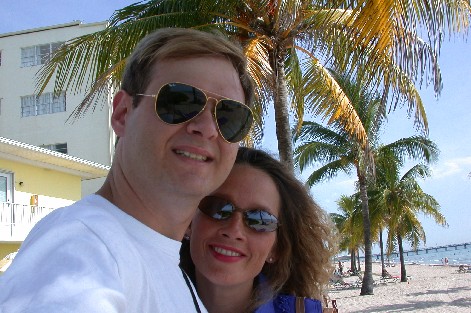 Back on the beach in Ft. Lauderdale, mugging for the camera.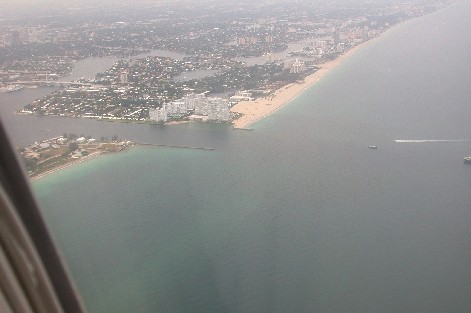 On the plane, looking at the ship port.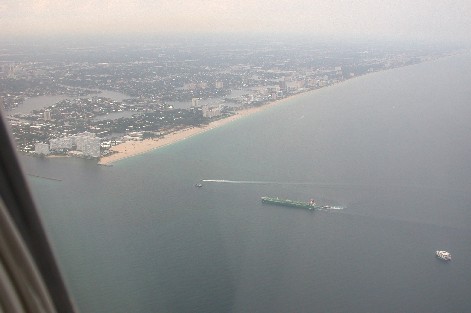 Another view of the port and beach.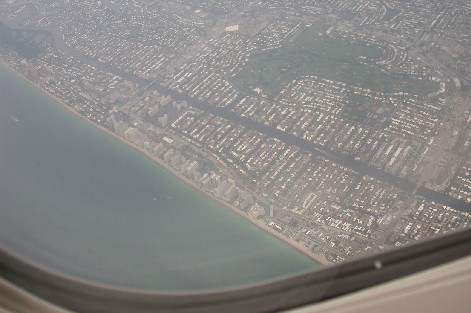 Ft. Lauderdale beach.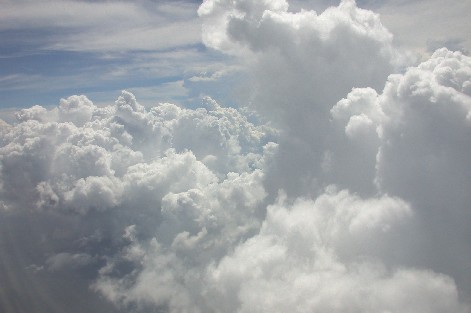 Clouds out the window.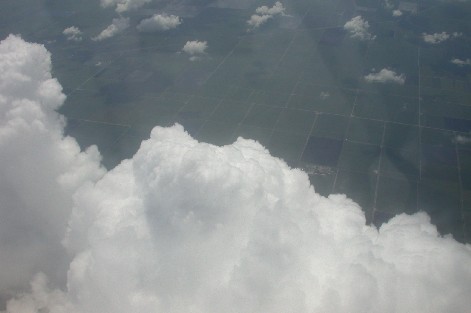 More clouds. Notice the divided land?
Our plane was late getting to Atlanta which means we missed our connecting flight by only ten minutes. We went on stand-by and eventually got on another flight to Raleigh. We had a great time and hope to do it again sometime soon. We only scratched the surface of the fun things to do in Ft. Lauderdale and the Bahamas. It was a learning experience the first time so next time we will be pros. We actually did quite a bit more than these photos show. I got tired of toting the camera! Had some great entertainment in Port Lucaya. Saw a limbo dancer go under a pole that was on top of beer bottles, and set on fire! Had some great mixed drinks a the open bars. Can't wait to do it again!
---