JeffPo's Boston Page
Last update: 12/02/97
During October of 1997, I took a business trip to Boston. I didn't have much time to sight see or anything, but I did manage to snap a couple of shots.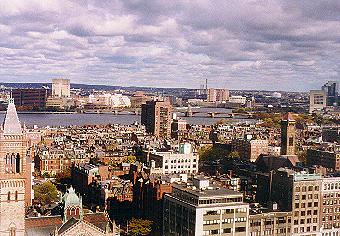 This is part of the view from the window of my hotel. I think that is the Saint James river and we are looking in the direction of the airport. Cambridge, MIT, etc. would be about 90 degrees to the left of this view.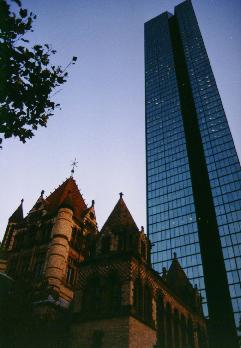 These two buildings were right across from my hotel. I thought it was a great contrast to see a very old church (The Trinity Church) and a modern highrise side by side. You see a lot of this throughout the Boston area.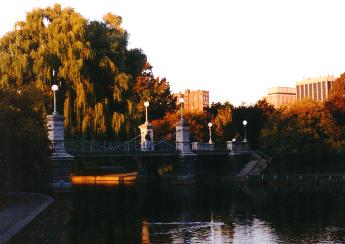 This is the public garden in downtown Boston. It's also the setting for the children's book, Make Way for Ducklings. It was a beautiful park, even though it was against the law to walk on the grass. :)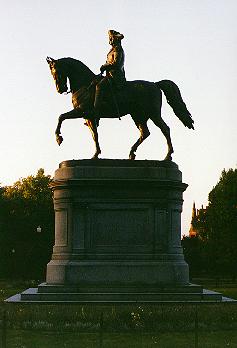 This is a statue of George Washington which is in the garden/park.
---