JeffPo's Cabinets Page
Last update: 02/10/13
---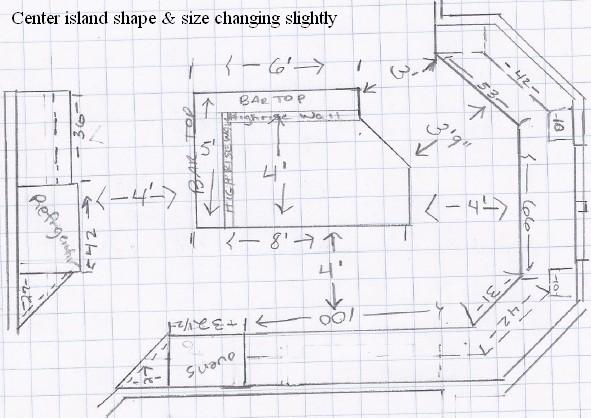 Center island top is changing slightly in shape and size. See new image.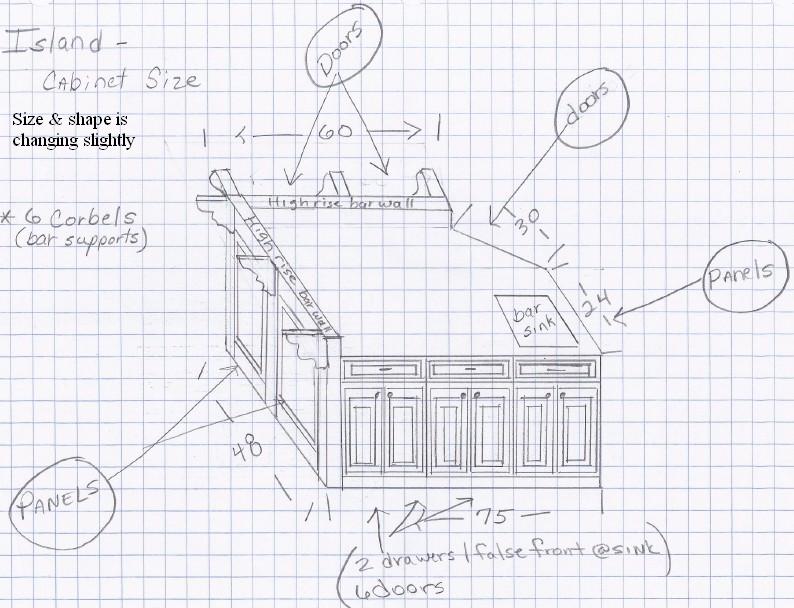 Old island size and shape. This is changing slightly. See new image below.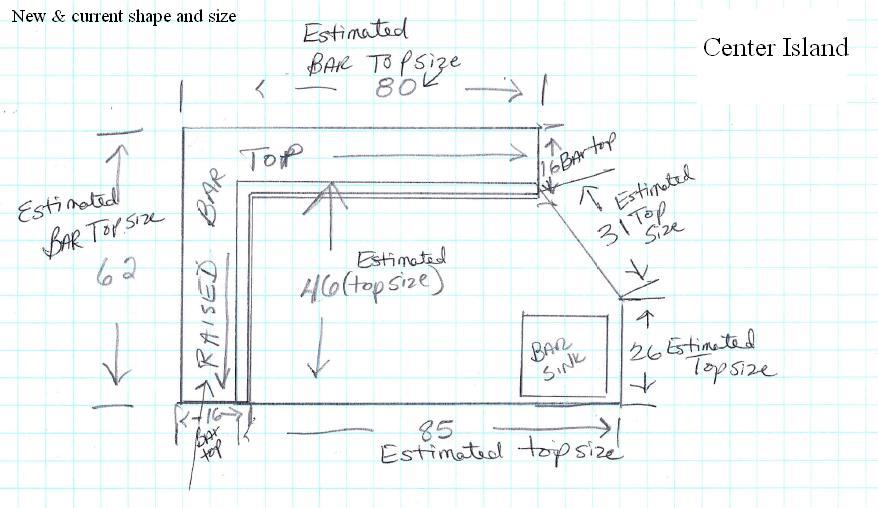 New and current kitchen center island.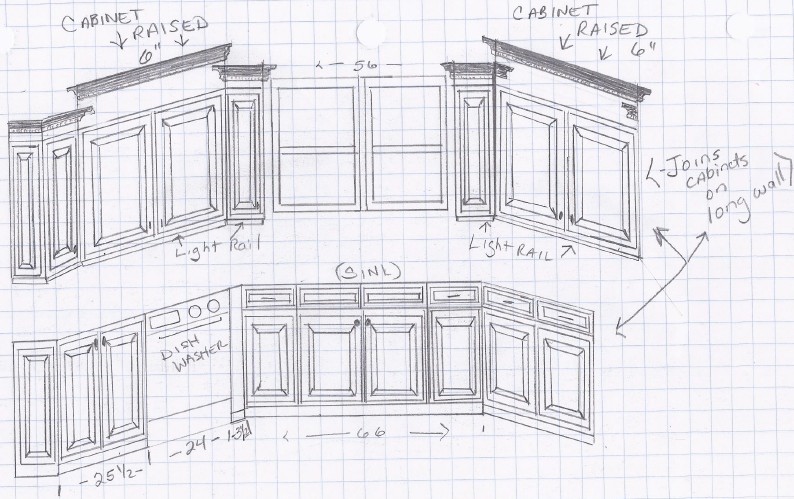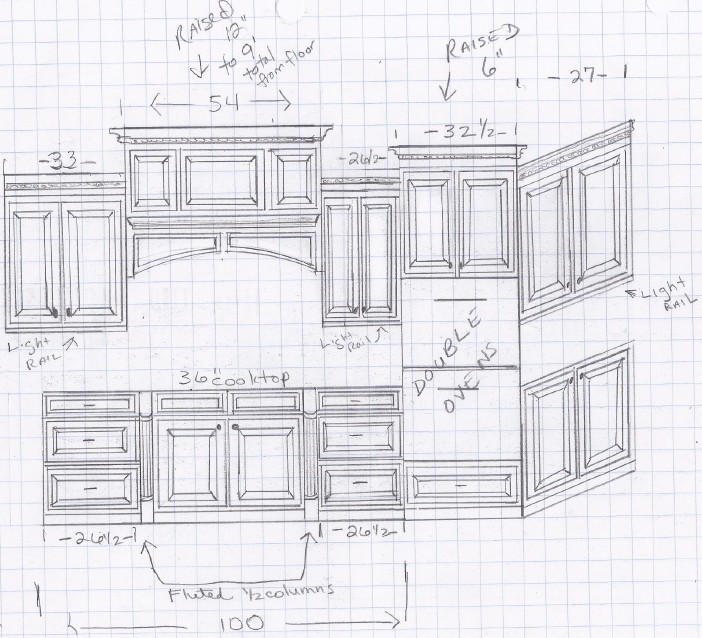 Original. This is changing to make the upper cabinets more symmetrical. See image below.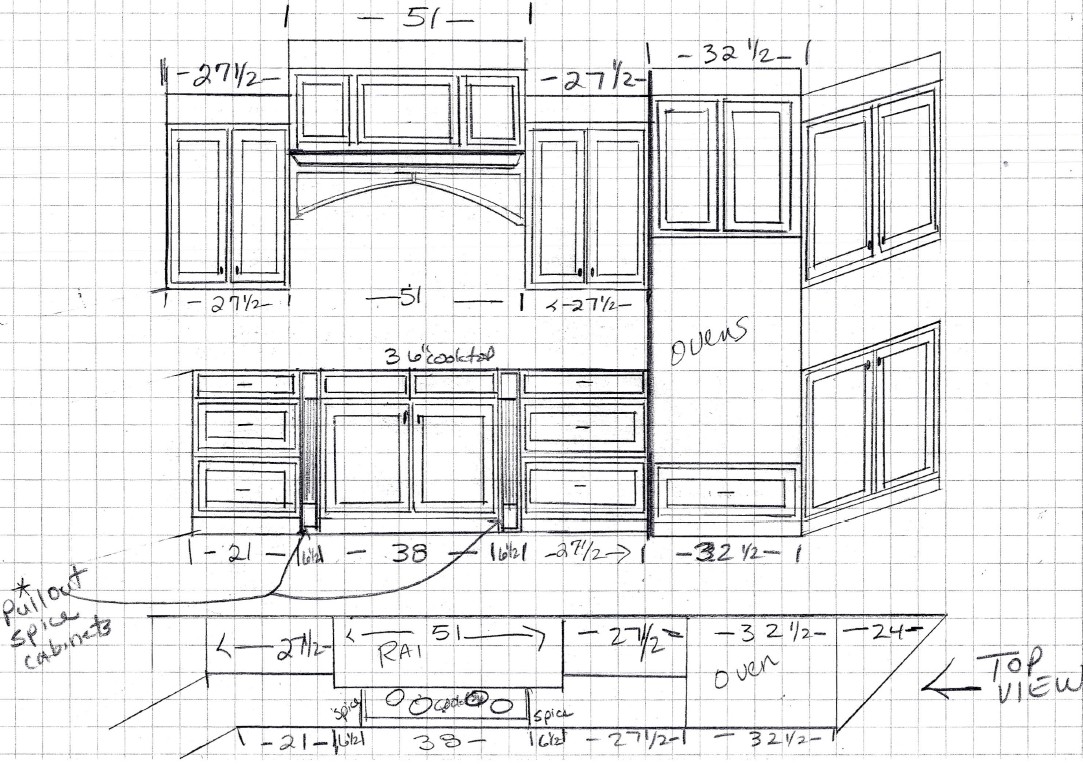 Redraw, with symmetrical upper cabinets.
Refrigerator cabinet will be pulled out more (i.e. deeper) to better fit the refrigerator. Cabinets also will be slight wider to fit the microwave.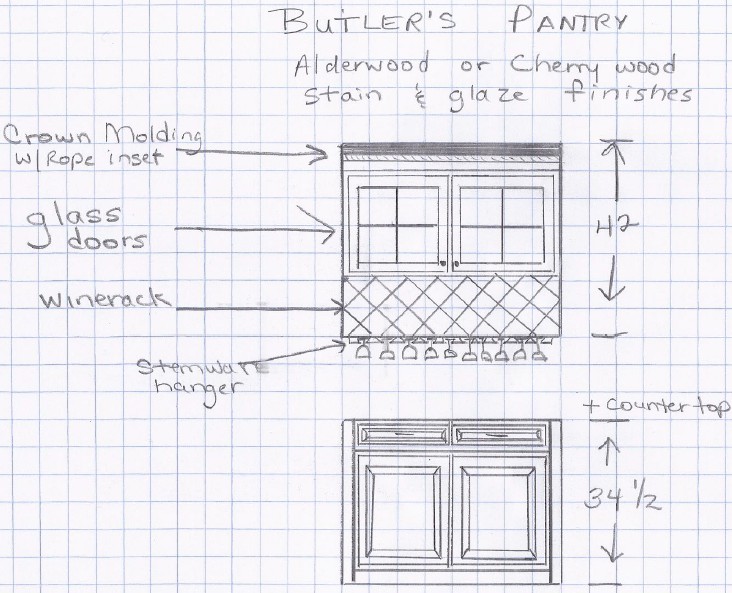 Depth of cabinet is about 24 inches.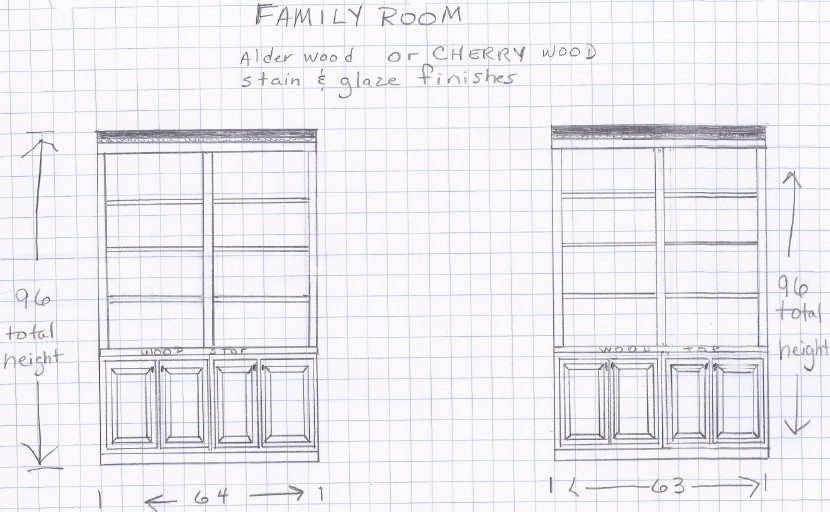 Family room bookshelves. Currently 8 ft tall. Maybe put some rounded sections at top. Lower ceiling in family room to meet?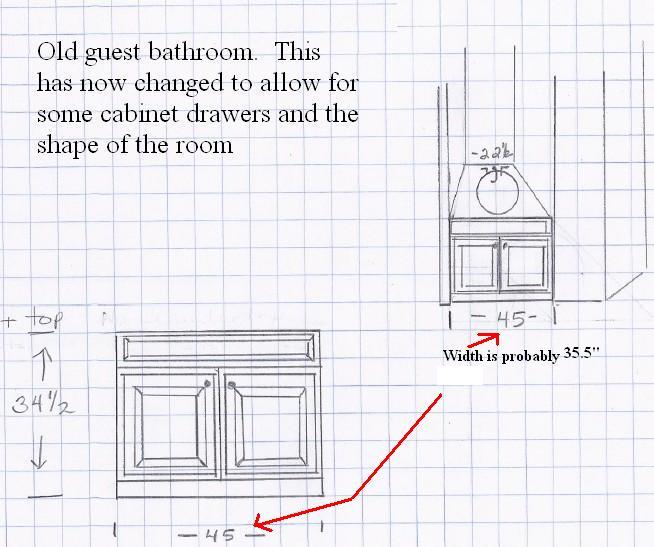 Original guest bathroom. Changing to be larger, with drawers. See image below for countertop size.

New guest bathroom countertop. However, that 35.5" measurement on the front can't be right given it was 45" before!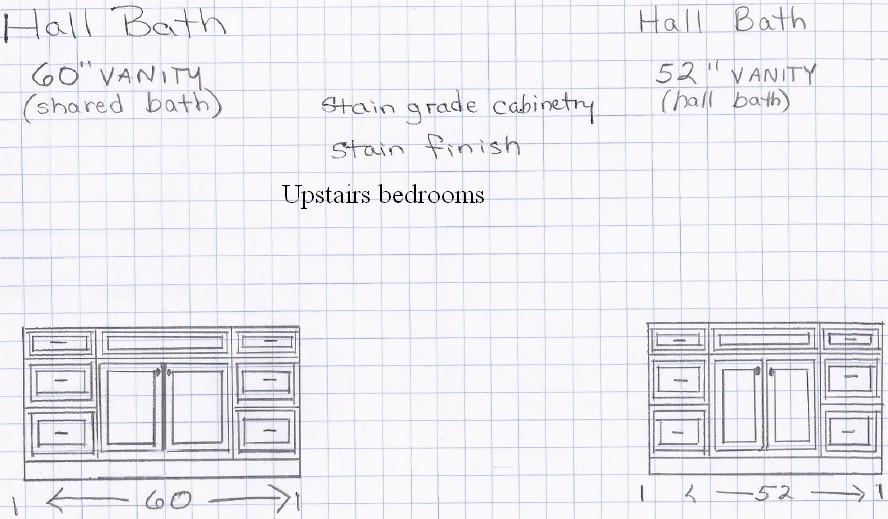 Upstairs bedrooms.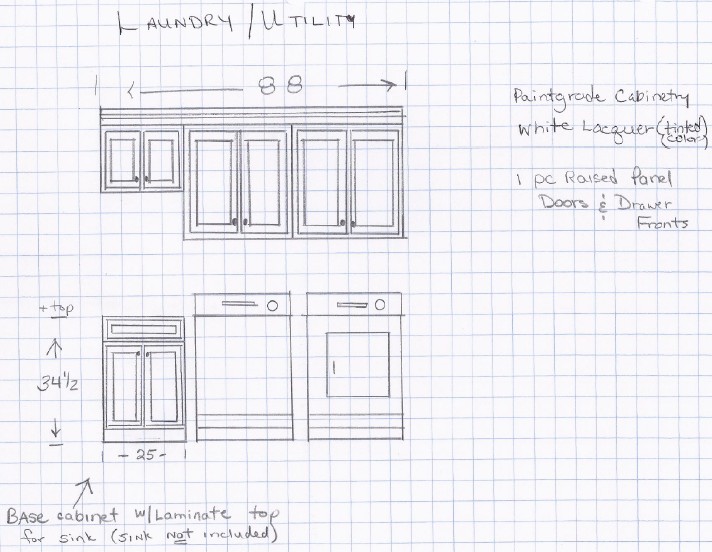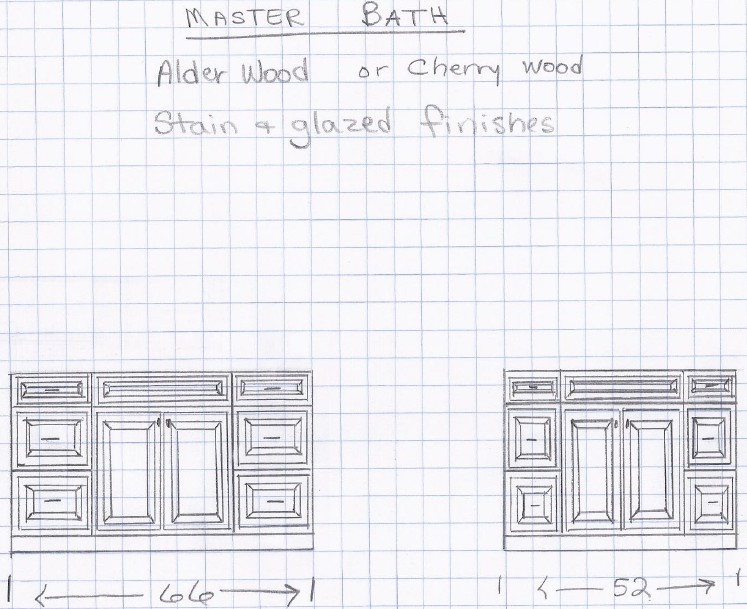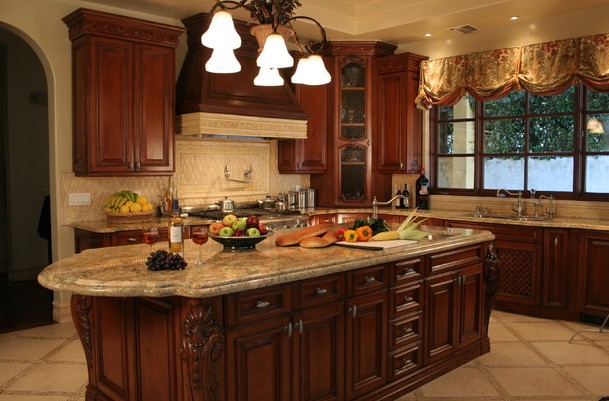 ---