JeffPo's Eastern Washington Page
Last update: 07/13/97
This is Banks Lake in Eastern Washington. This side of the state is vastly different from the lush green western side. It looks more like a scene out of the Roadrunner and Coyote cartoon.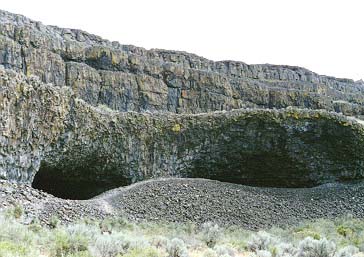 These caves were used by prehistoric man during hunting/gathering seasons. The rock is volcanic basalt.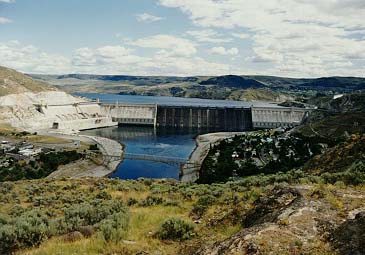 This is Grand Coulee Dam, along the Columbia River. Lake Roosevelt lies on the other side. At night they have laser shows on the dam showing the history of the region. Pretty cool stuff.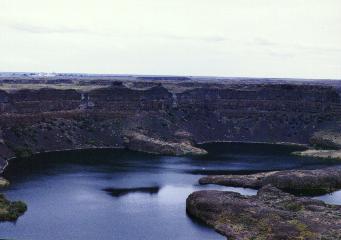 This is Dry Falls. In the ice ages, this was the sight of the largest waterfall. This whole area was the scene of massive flooding. In fact, there's an area of Mars that looks similar. I think it's called the "Scab Lands" or something like that.
---