JeffPo's Florida East Coast Railway Lantern Page
Last update: 11/05/13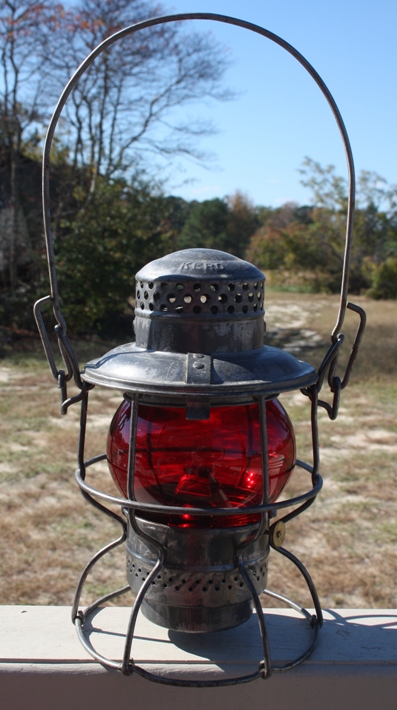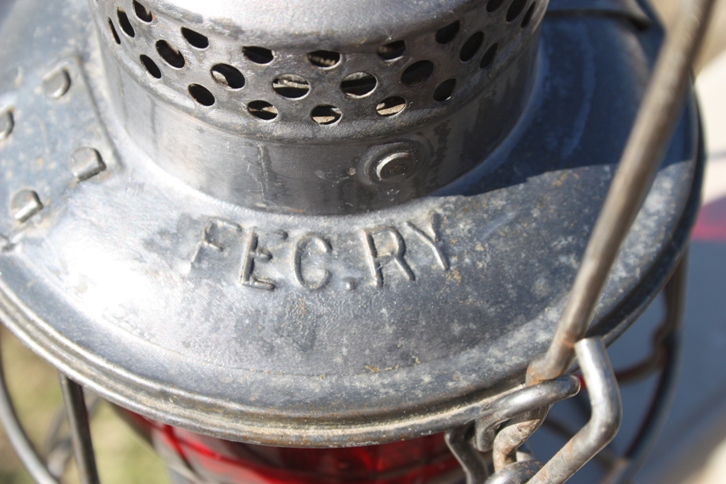 This Adlake lantern was used by the Florida East Coast Railway. The frame of the lantern is stamped FEC RY.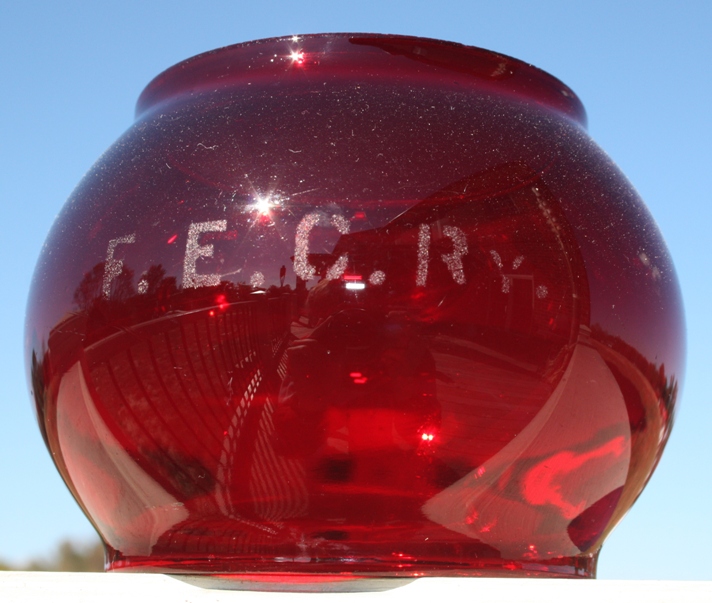 The red globe is also etched with FEC Ry. The red globe means it was used as a stop signal.
---
Florida East Coast Railway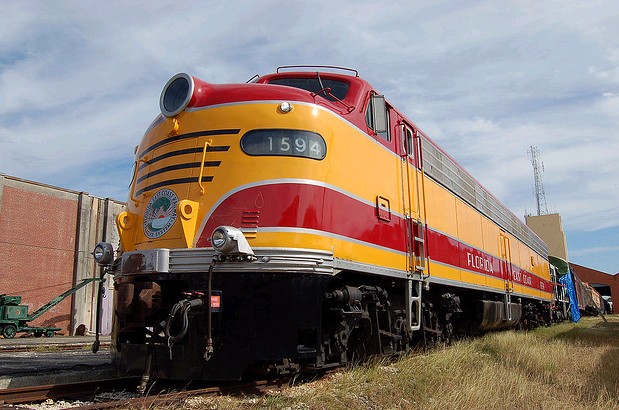 The Florida East Coast Railway (FEC) was formed in 1895, as a renaming of the Jacksonville, St. Augustine and Indian River Railroad. It was built primarily in the last quarter of the 19th century and the first decade of the 20th century. It was a project by Standard Oil principal Henry Flagler. Flagler had visited Florida to aid with the health issues of his first wife and saw great potential in developing the area with resorts and communities.
The FEC is possibly best known for building the railroad to Key West, which was completed in 1912. After part of the railroad was damaged during a hurricane in 1935, the state of Florida bought the remaining right-of-way and bridges They were rebuilt into road bridges for vehicle traffic and became known as the Overseas Highway.
The railroad had many lucrative years as a people and freight hauler. In modern times, the company's primary rail revenues come from its intermodal freight and rock trains.

---