JeffPo's Fireworks 2007 Page
Last update: 07/13/07
For the last few years we have been attending the Independence Day fireworks display in Fuquay-Varina, NC. They have a festival in a local park with rides and activities for the kids and food vendors. We actually don't go for the festival because it's too crowded, but we always go for the fireworks. They launch the fireworks from the baseball field and you can get quite close to them. This means you can really feel it with the "bombs bursting in air".
Below are some images of the display taken with my digital camera (Nikon 995). I just used a shutter release to hold the shutter open for a few seconds.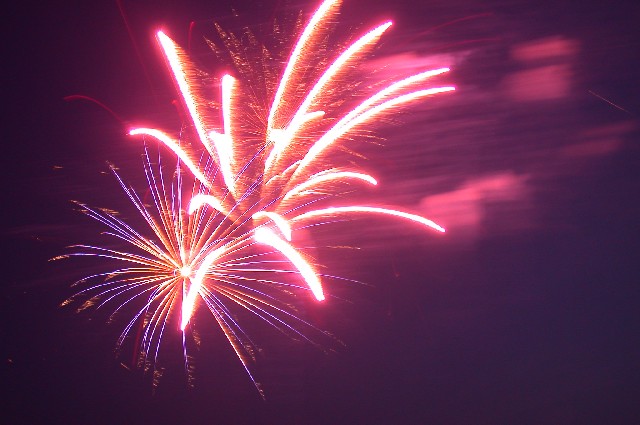 ---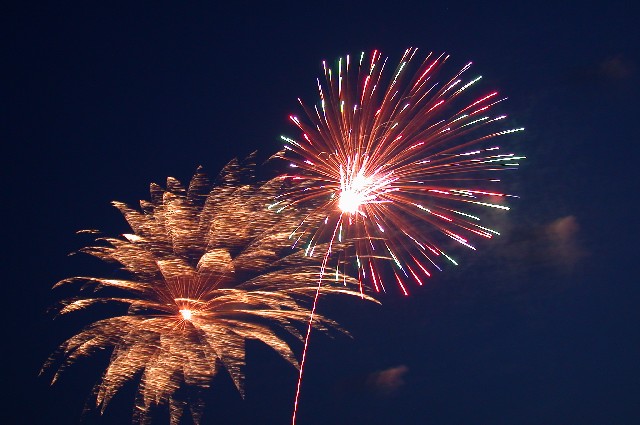 ---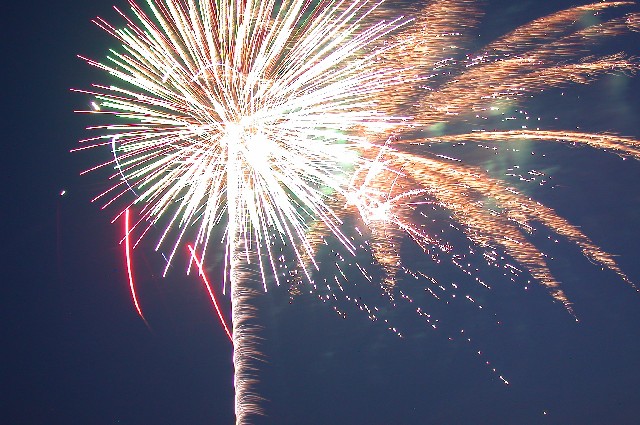 ---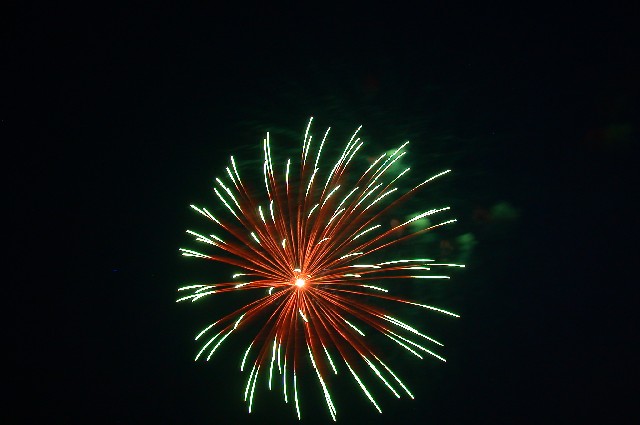 ---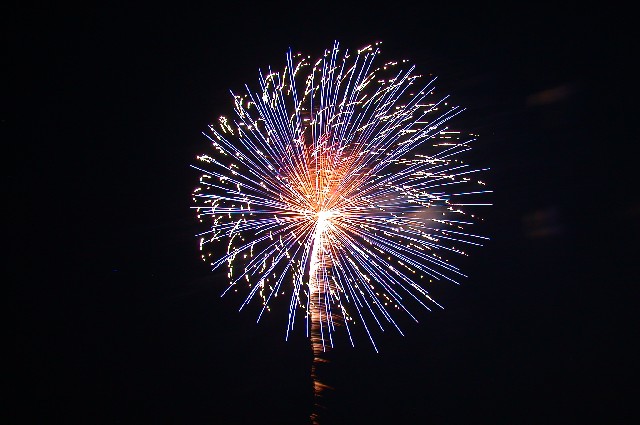 ---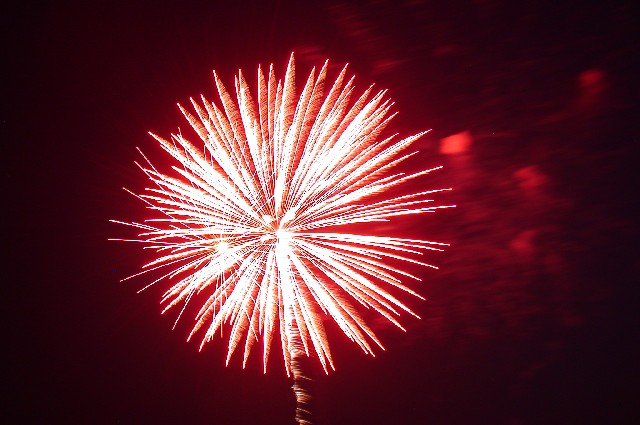 ---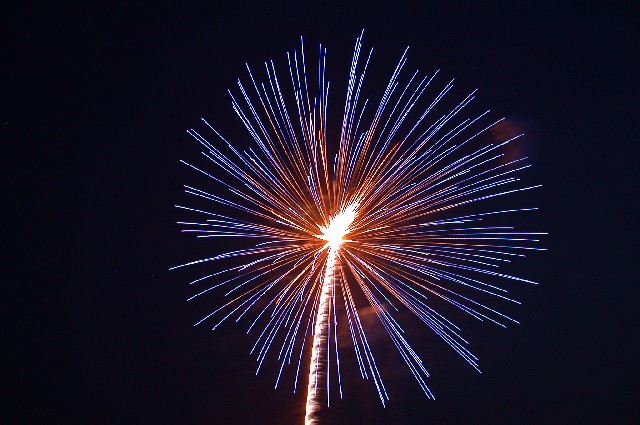 ---
Movies
These movies (AVI format) were recorded with the video feature of my digital camera. They are without sound, and low quality, but they look pretty neat. The files are rather large so I would advise dial-up visitors to avoid them unless you're just curious, or have the time.
Fireworks 2007 movie #1 (3.6mb file)
Fireworks 2007 movie #2 (5.0mb file)
---