JeffPo's Grandfather Mountain Page
Last update: 09/25/99
Grandfather Mountain is one of the highest peaks in the Blue Ridge mountains through North Carolina. At about a mile high, it doesn't really compare to the west coast mountains for height, but it still is beautiful country to be in.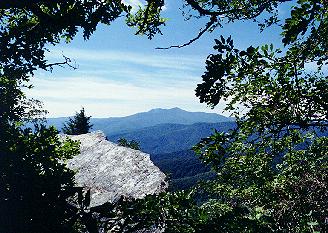 This is a view of Grandfather Mountain (in the distance) as seen from Blowing Rock.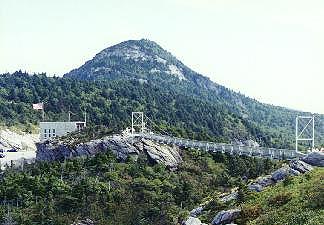 This is a shot of the "mile high" swinging bridge on Grandfather Mountain.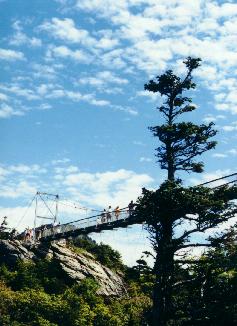 Here's a view of the swinging bridge from below and off the beaten path.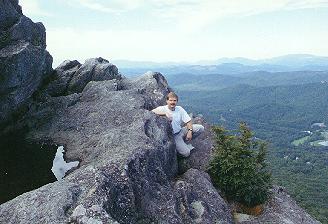 Here's a shot of me on a ledge on Grandfather Mountain. It's lots of fun climbing all over the rocks.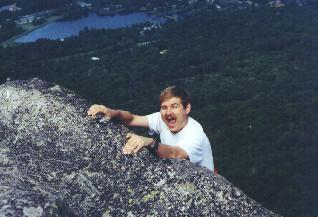 Moments later I was clinging to the edge for dear life!!! Yes, of course this image is staged.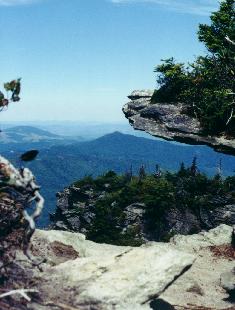 As I hiked up to the peak of Grandfather Mountain, I snapped this picture of a wonderful view.
---