JeffPo's Halloween 2006 Page
Last update: 09/25/07
The weather for Halloween 2006 was quite favorable. The kids were excited as usual, and they carved pumpkins again. The trick-or-treating was a little disappointing. We were surprised to find so many houses dark and not answering the door. We also didn't see many trick-or-treaters. I guess the kids in our area are growing up, or going to other neighborhoods. We still got a good amount of candy and had a lot of fun.
---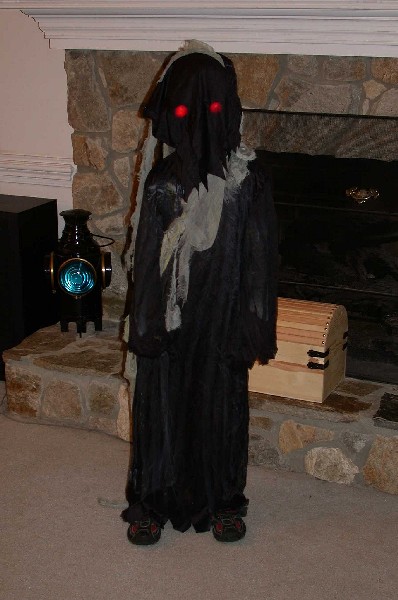 Jonathan was a ghoul this year. He had glowing red eyes, that would fade in and out. He reminded me of the small creatures on Star Wars.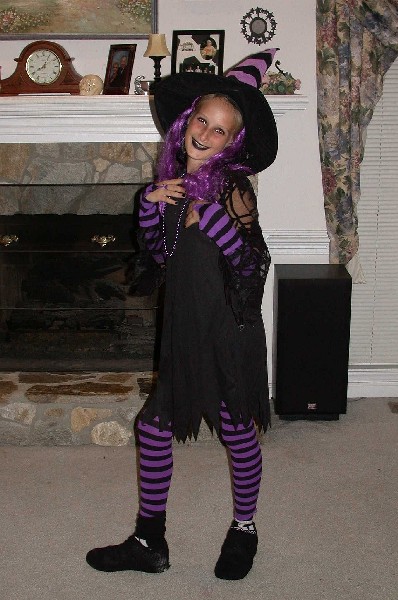 Victoria was a witch this year. Not an ugly witch, but a pretty witch. I liked the purple colors. Reminded me of Witchy Poo off of Puff-n-Stuff.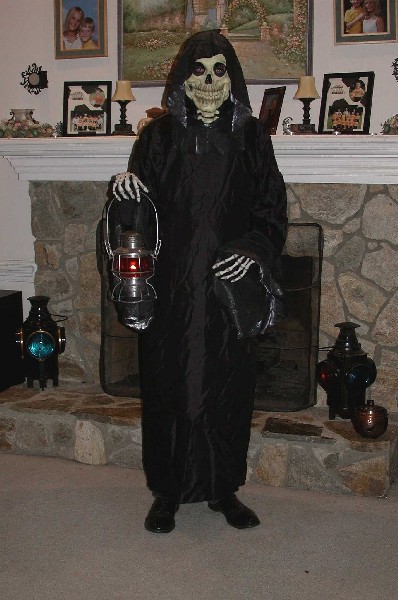 I was once again the grim reaper. This year I wore a mask instead of painting my face. My lantern with an amber globe gave it the final touch. My outfit seemed to spook a few people that I encountered. While the mask was definitely more scary this year, it was also very hot and limited my vision. I won't be using it again.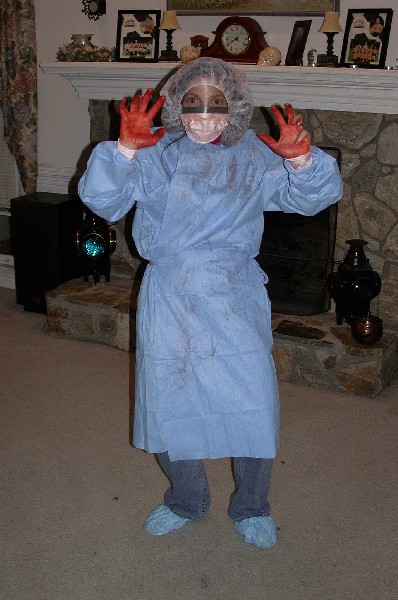 Lynn was a bloody surgeon. Her mom works in a hospital and provided the gear.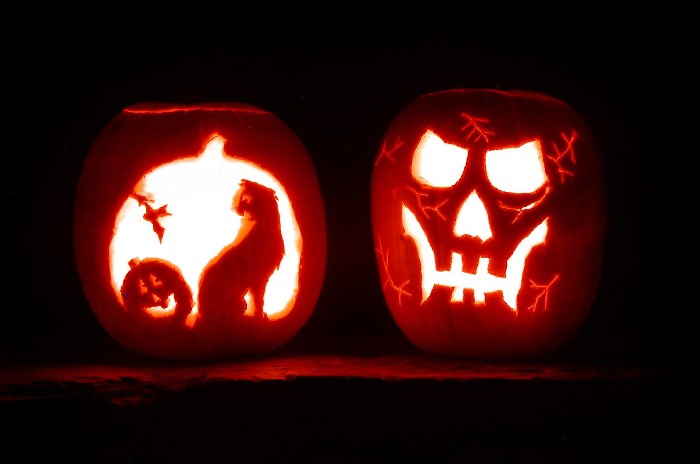 Once again, the kid's jack-o-lanterns turned out great. Victoria did a cat with a jack-o-lantern. We added the bat. Jonathan did a monster pumpkin. I guess you'd call it a Franken-Pumpkin. We also had our usual display of artificial pumpkins on the front porch.
---