JeffPo's House Progress Page
Last update: 12/18/13
---
---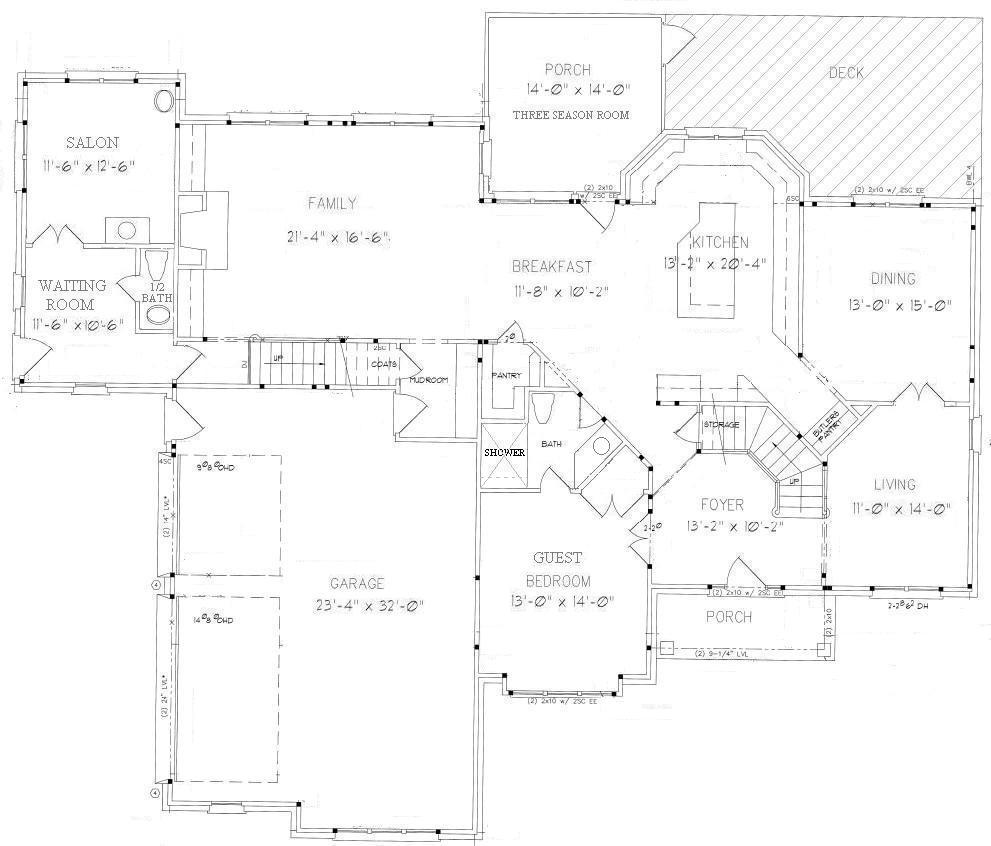 First floor with changes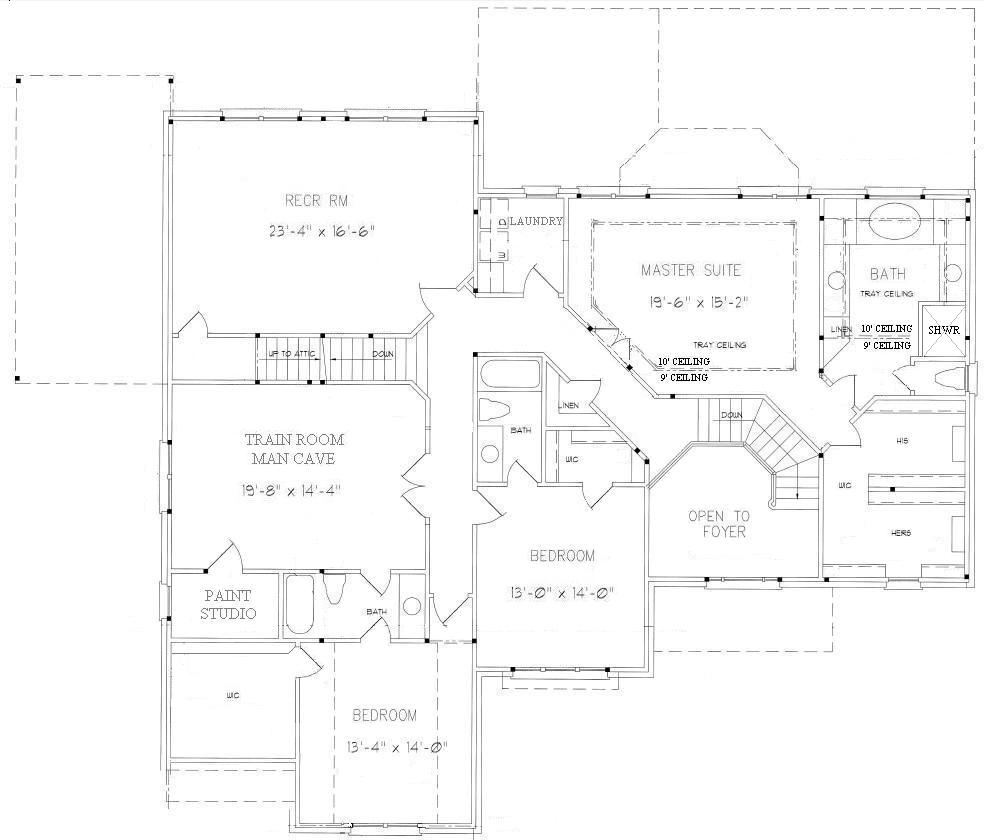 Second floor with changes
---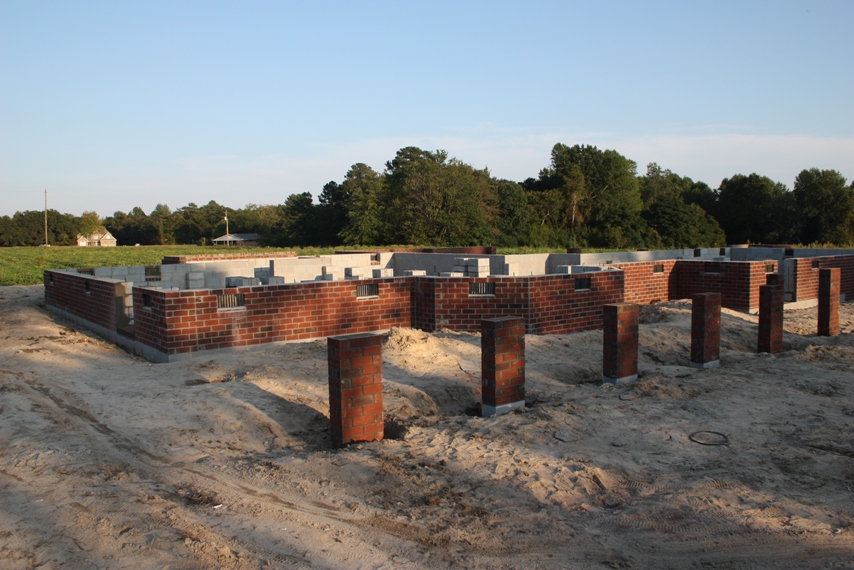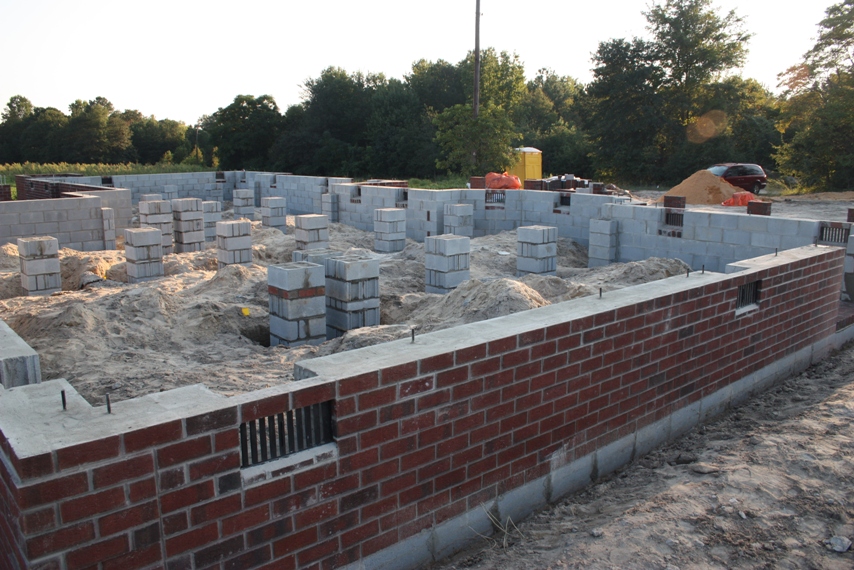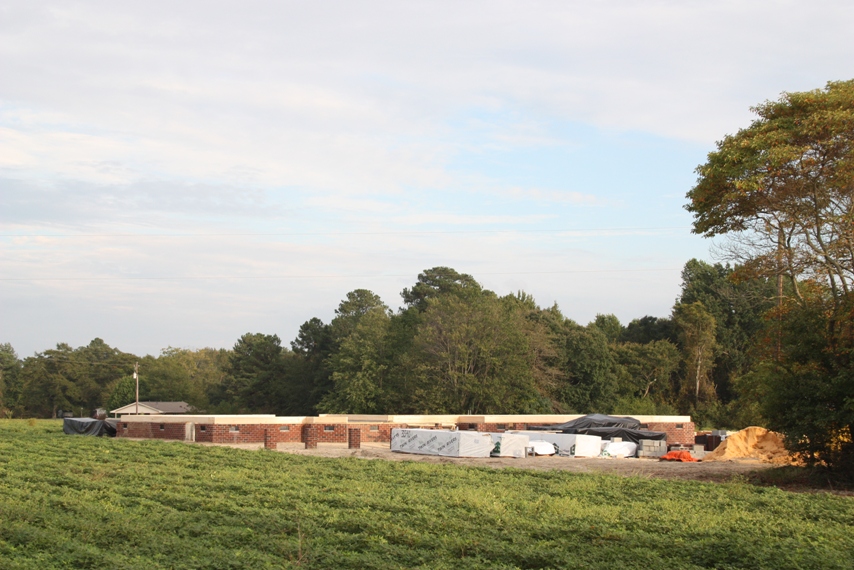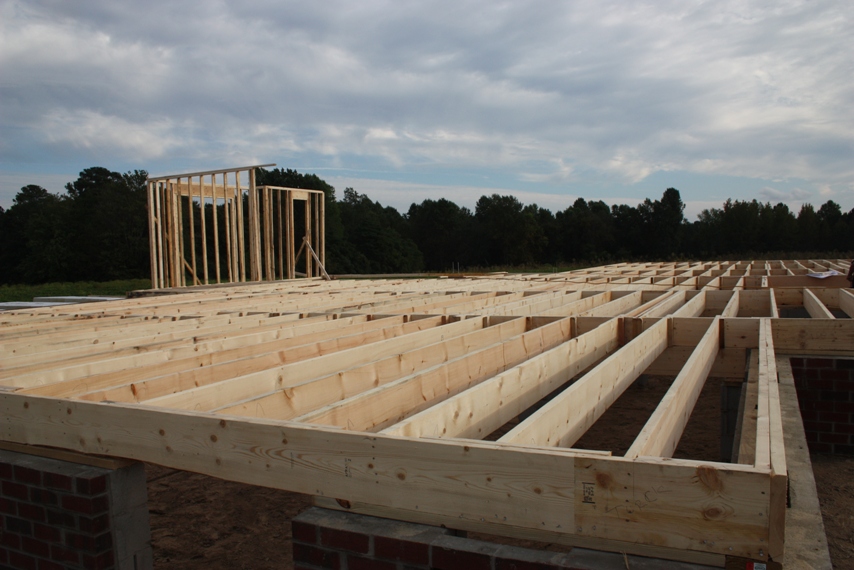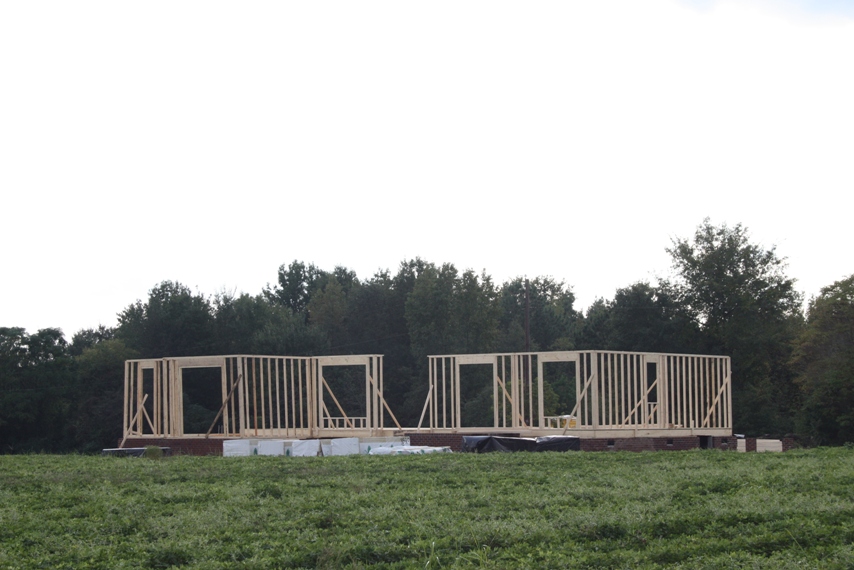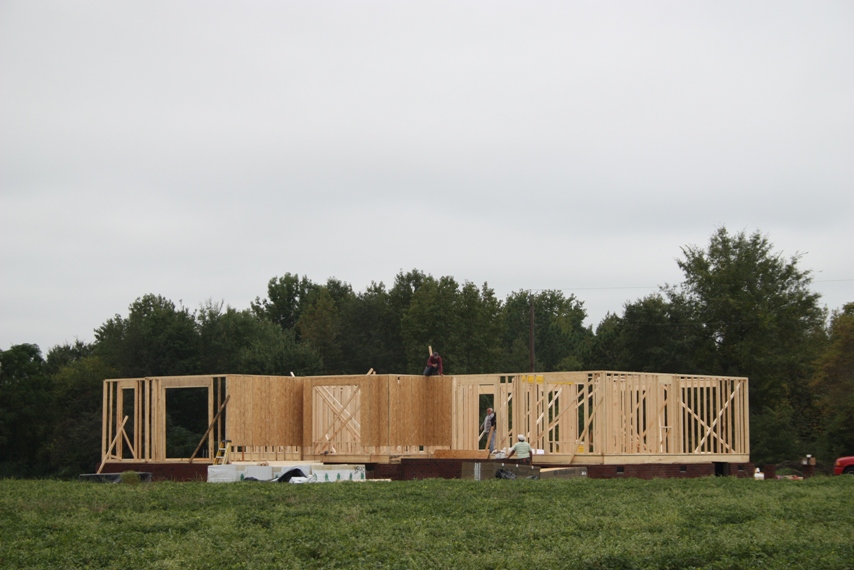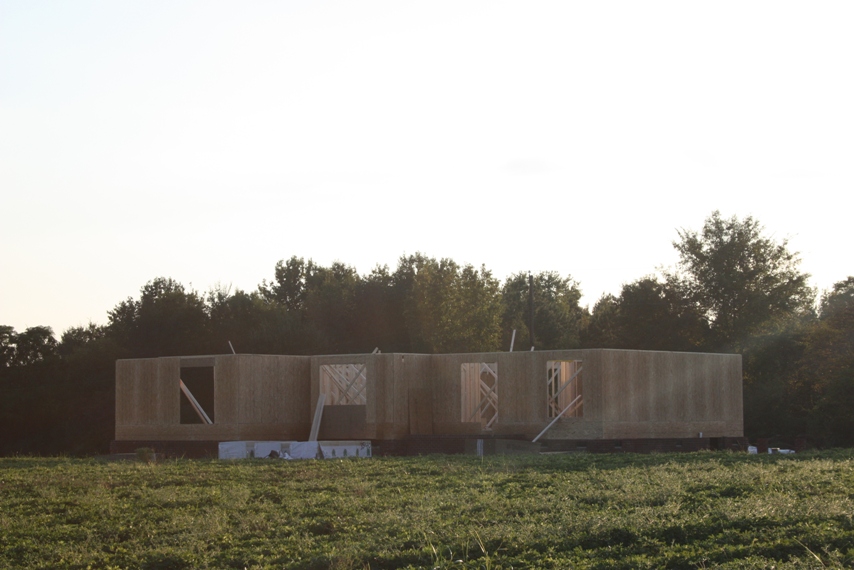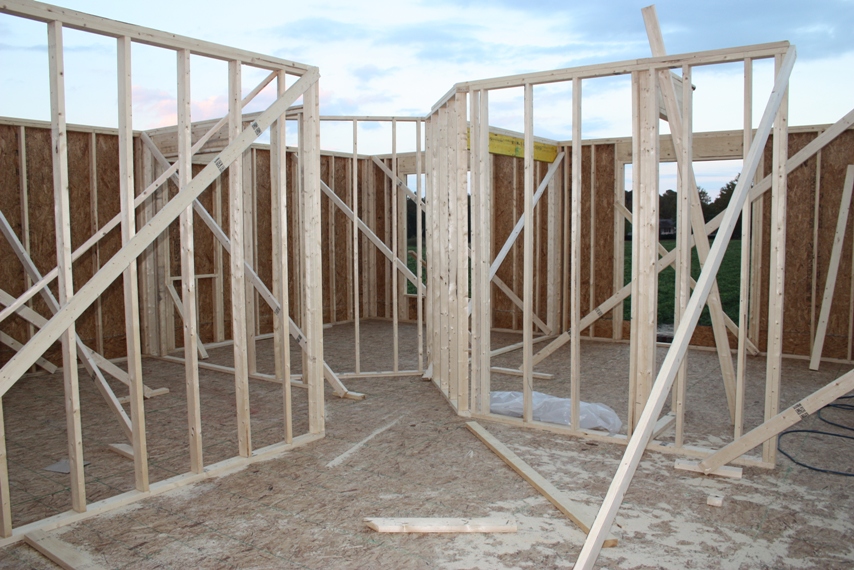 Butler's pantry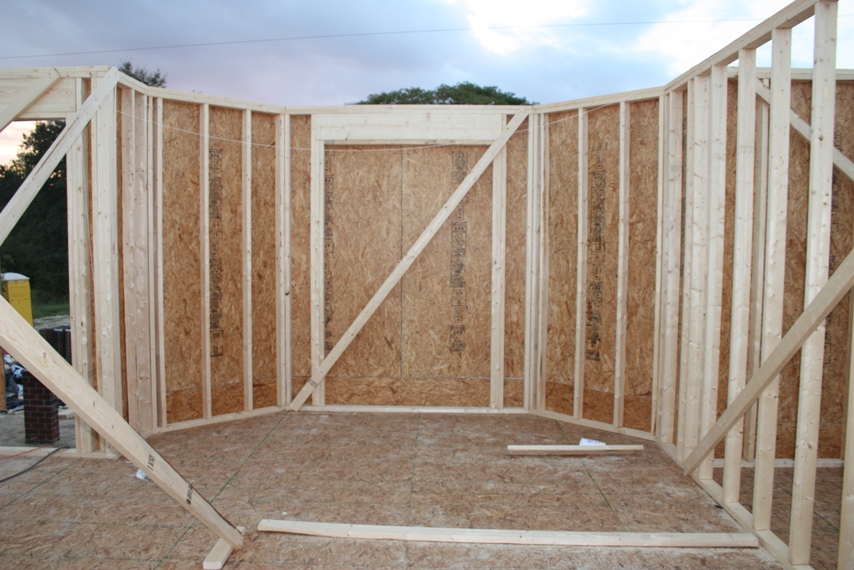 Kitchen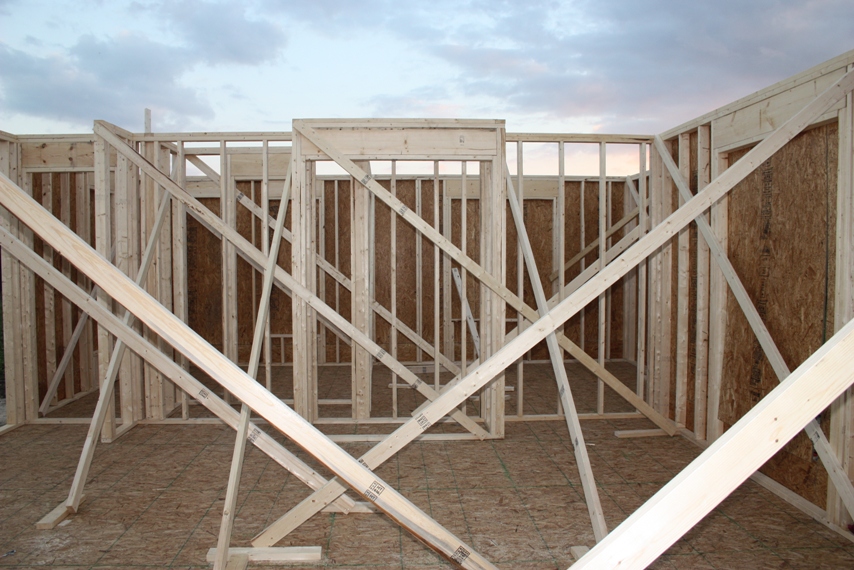 Family room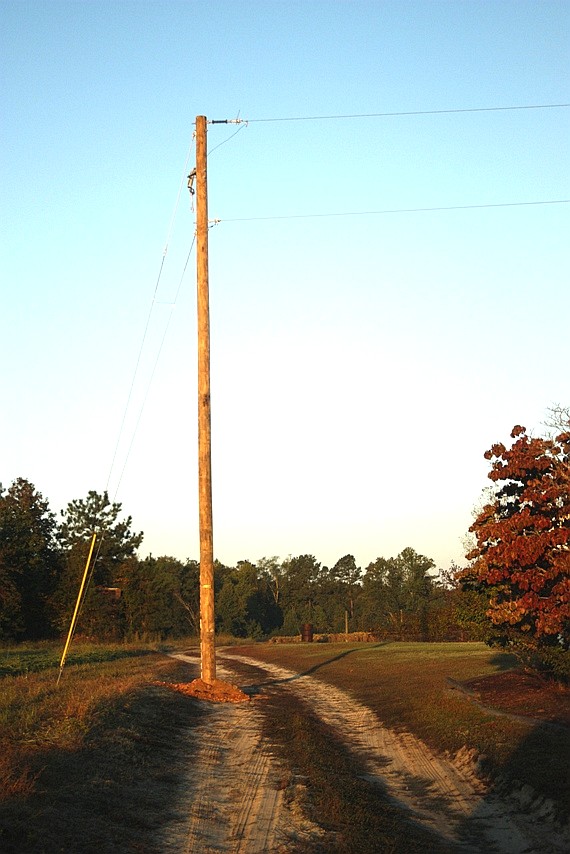 Power pole in the road. :)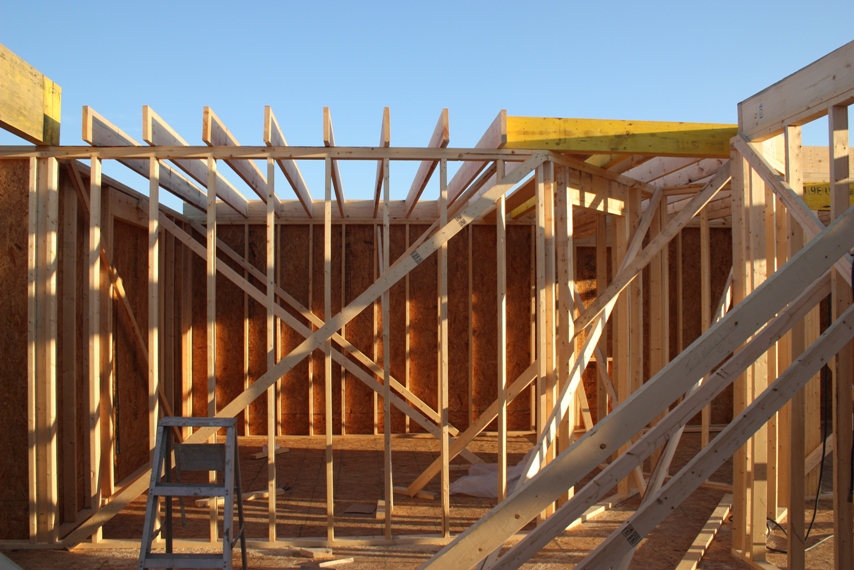 Dining room
---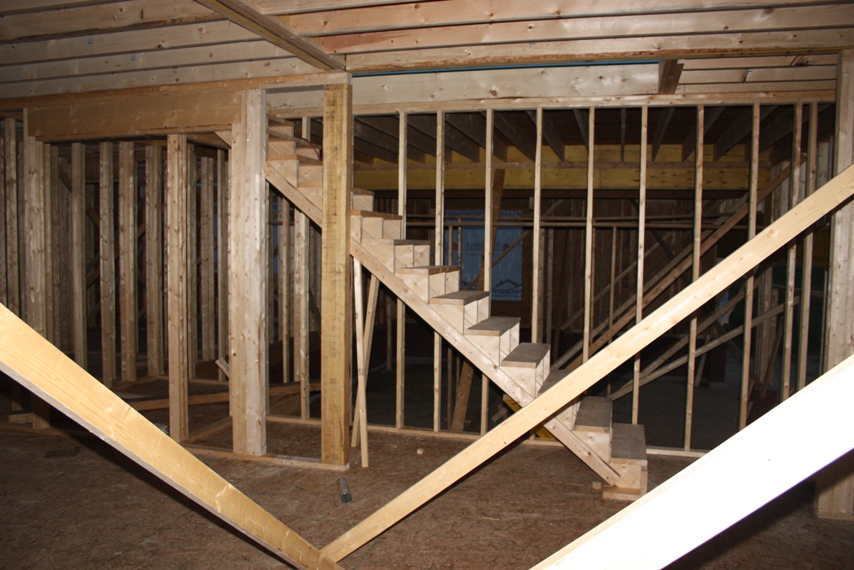 Family room stairs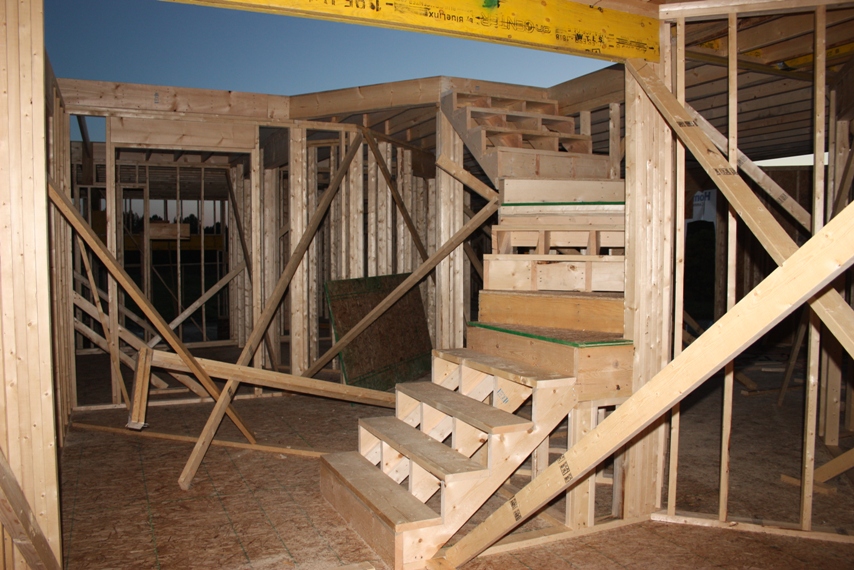 Foyer stairs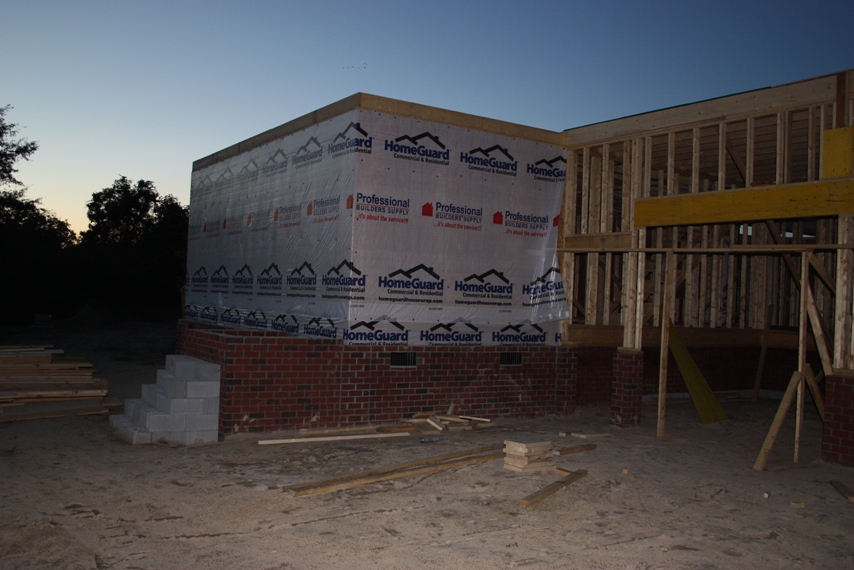 Salon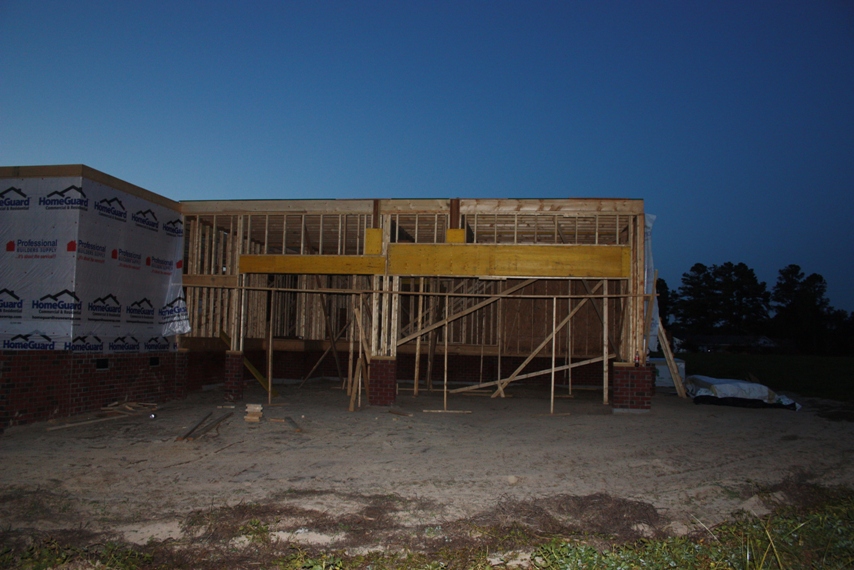 Garage
---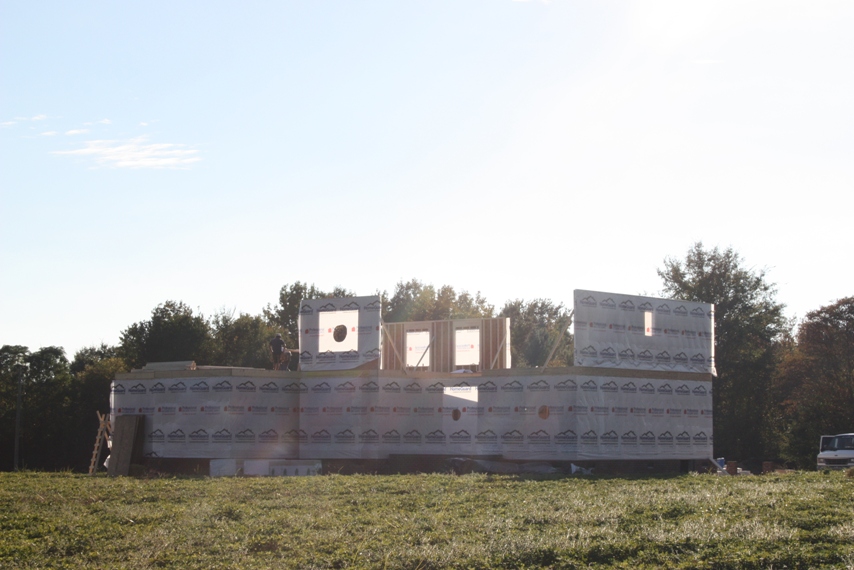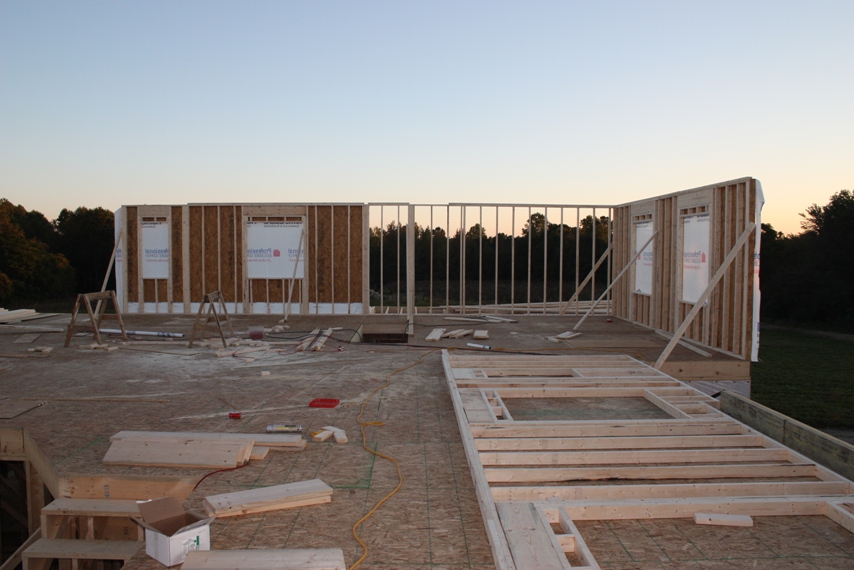 Rec Room, Man Cave, Paint Studio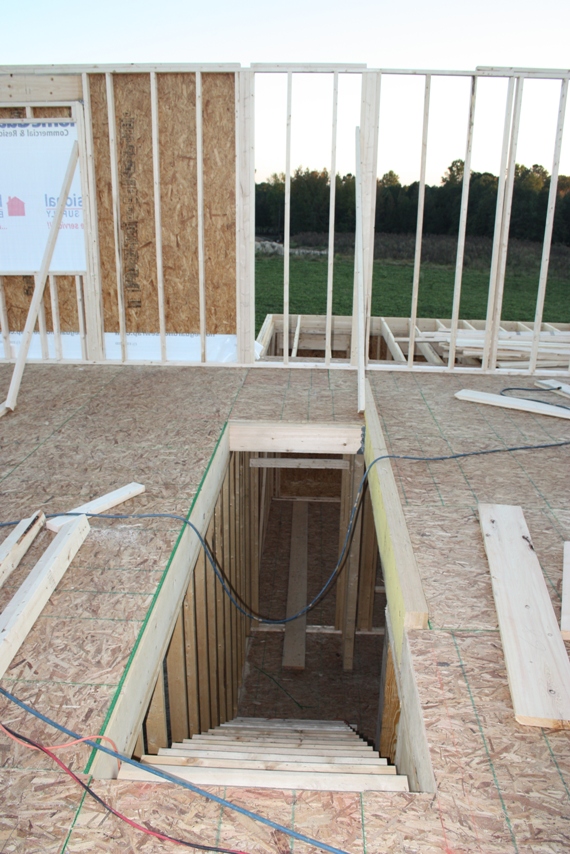 Family room stairs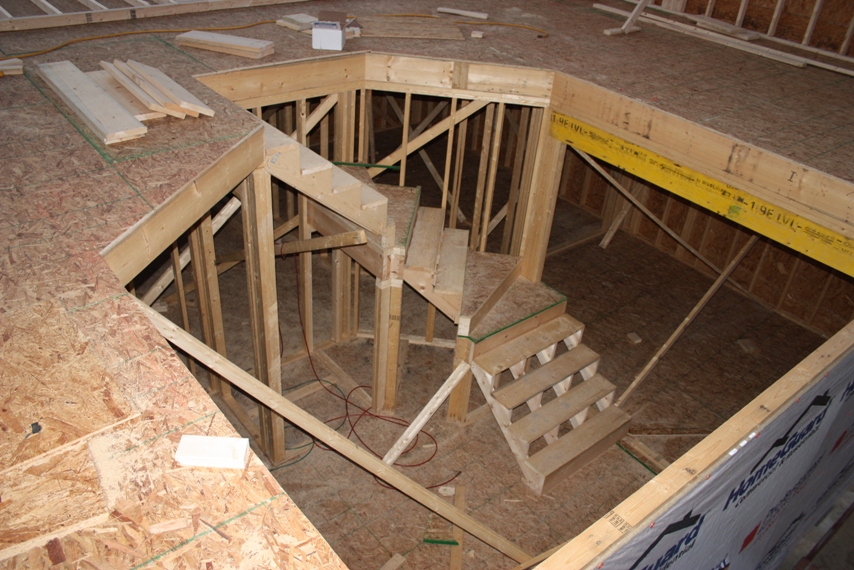 Foyer stairs.
---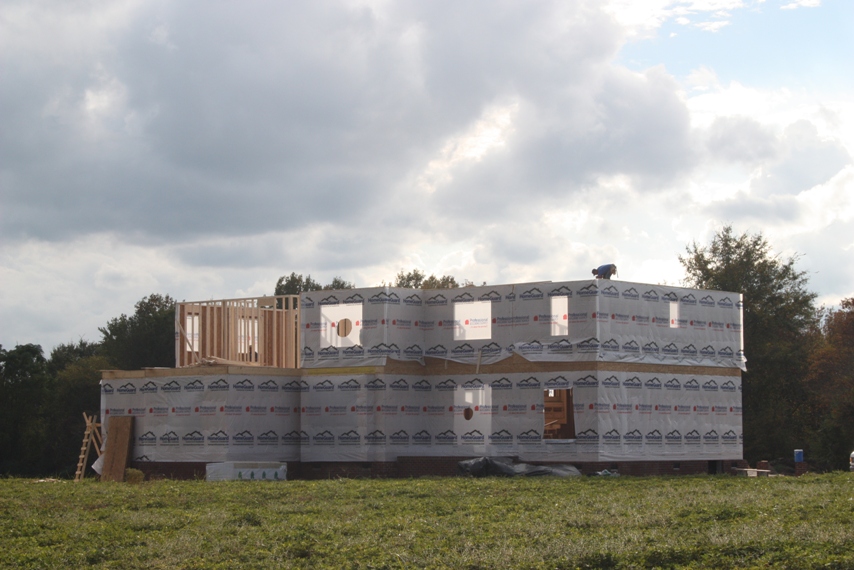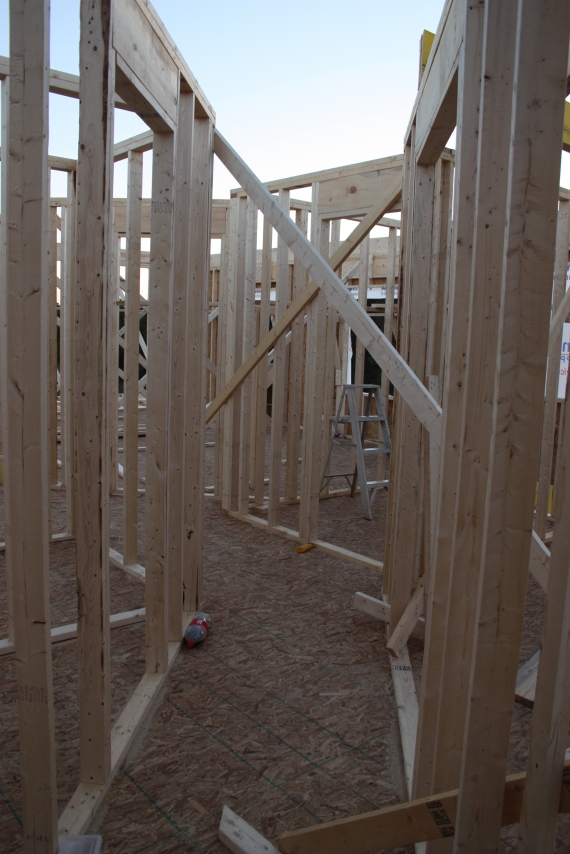 Hallway to linen, master bedroom, laundry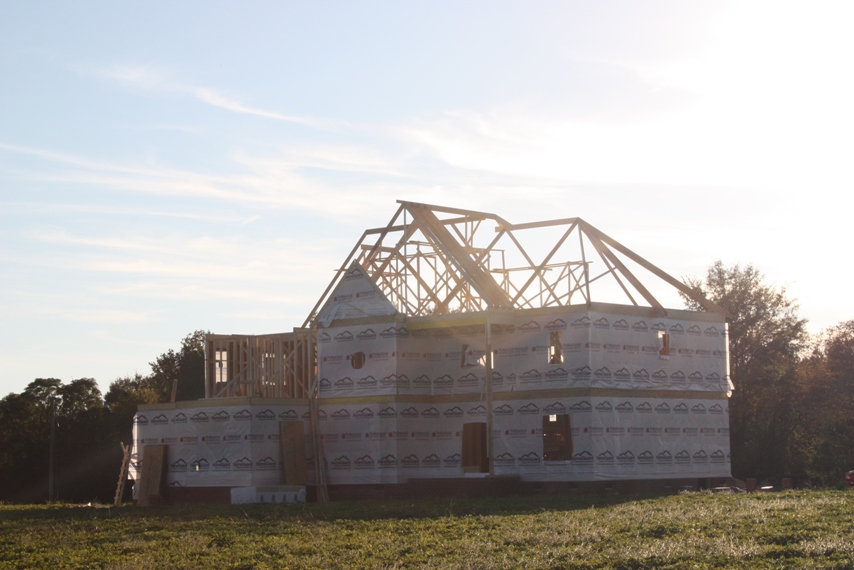 ---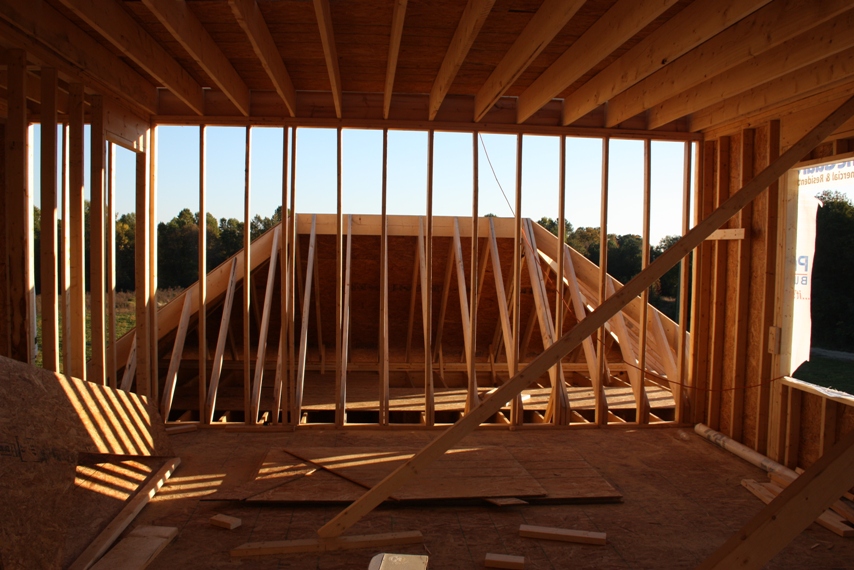 Rec Room, attic space of salon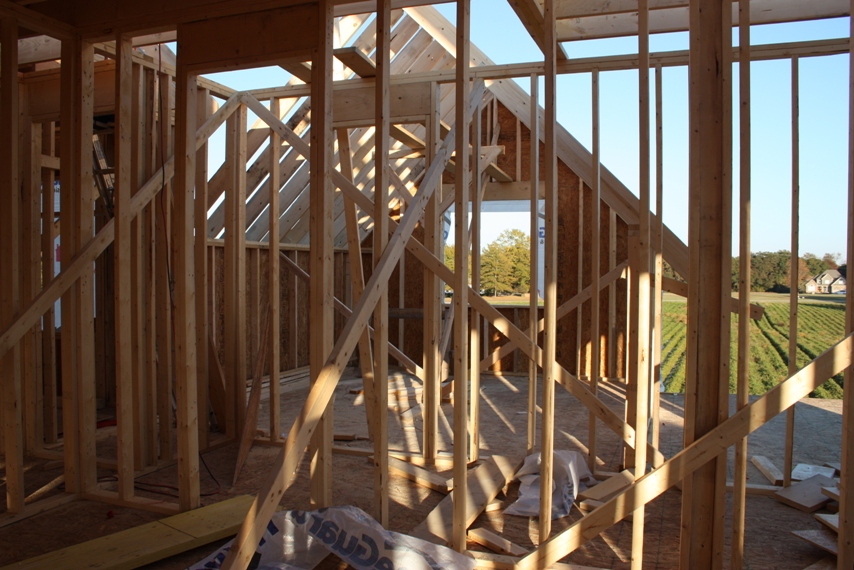 Bedroom over garage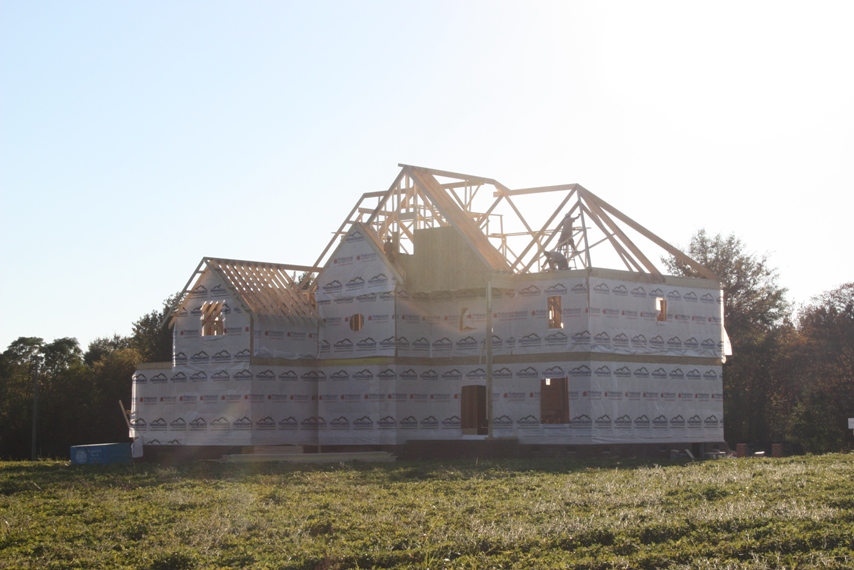 ---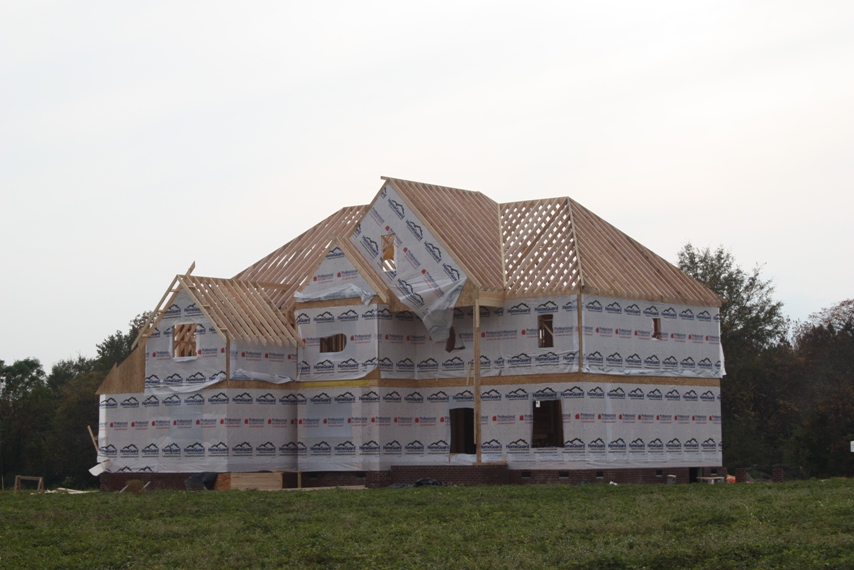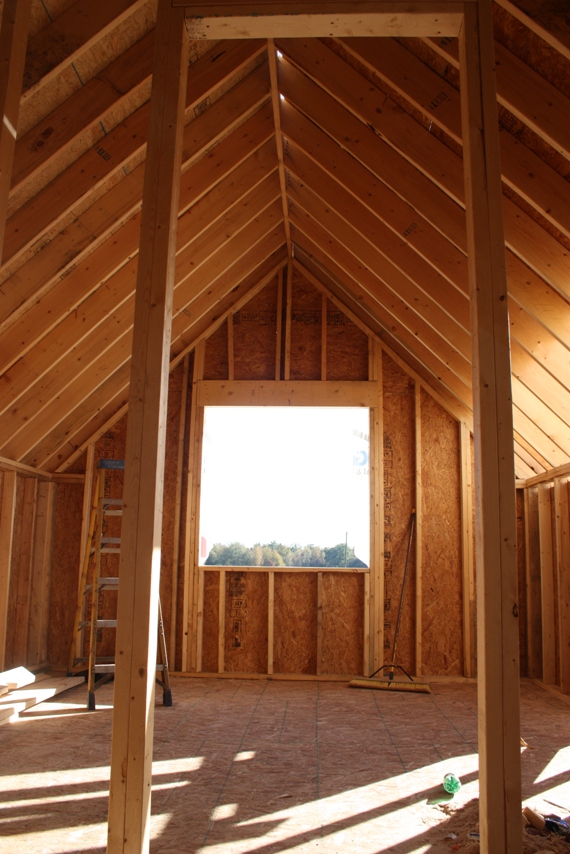 Bedroom over garage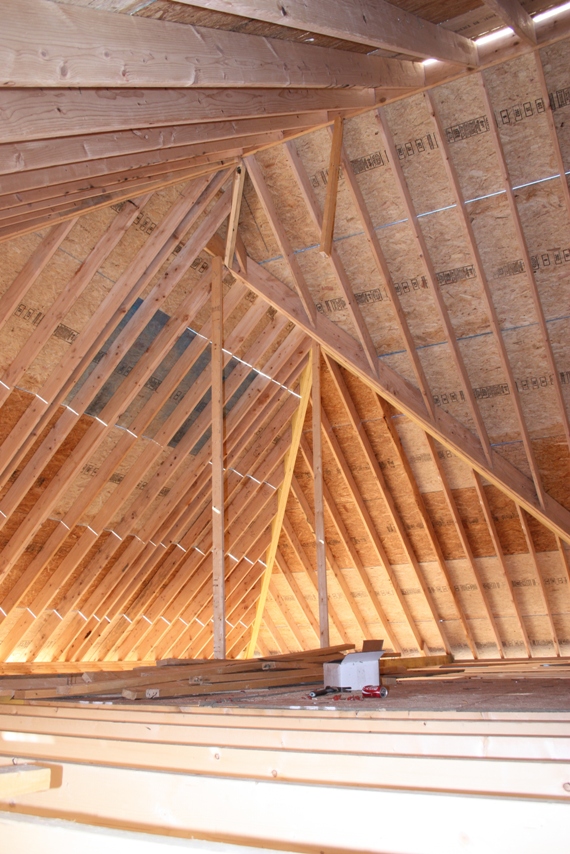 Attic space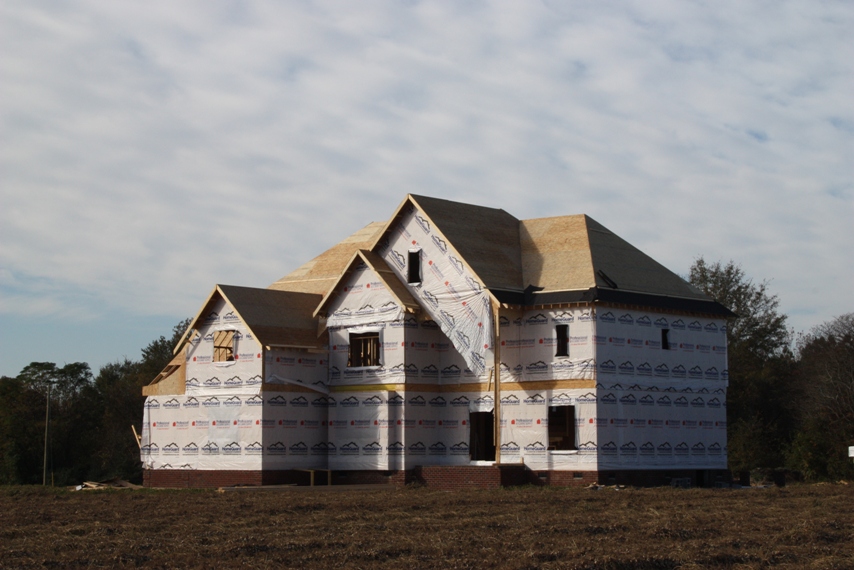 ---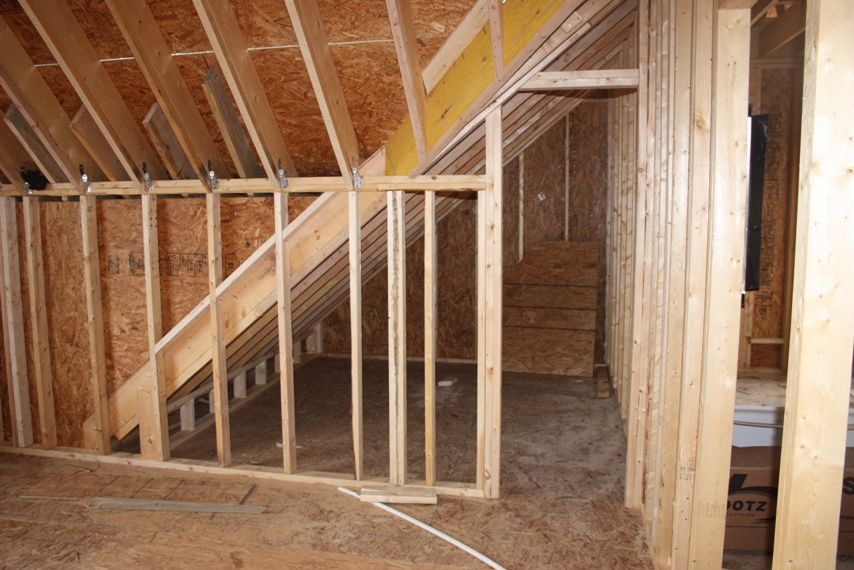 Bedroom over garage closet.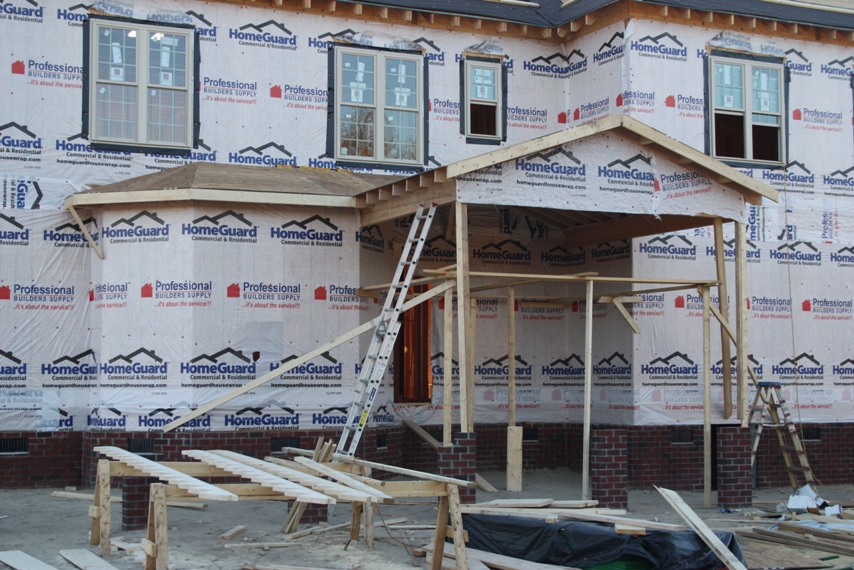 Kitchen bay window, porch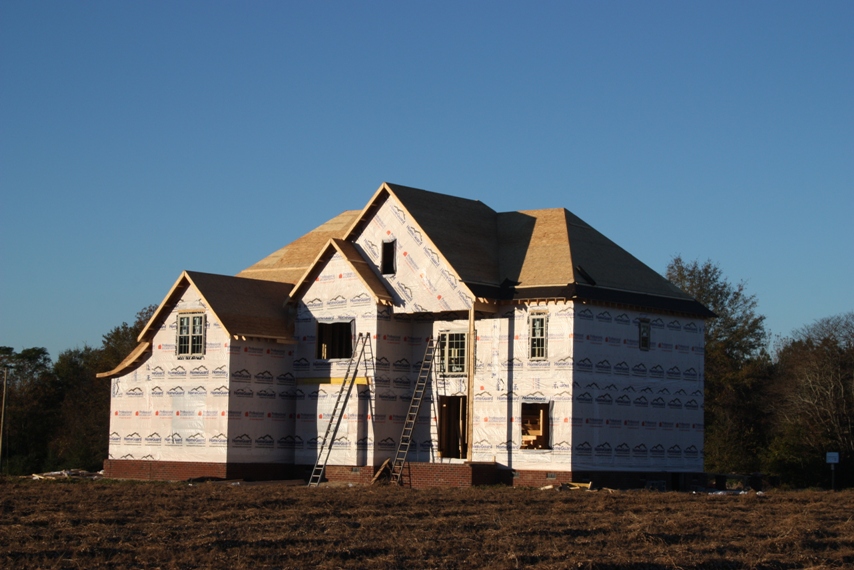 ---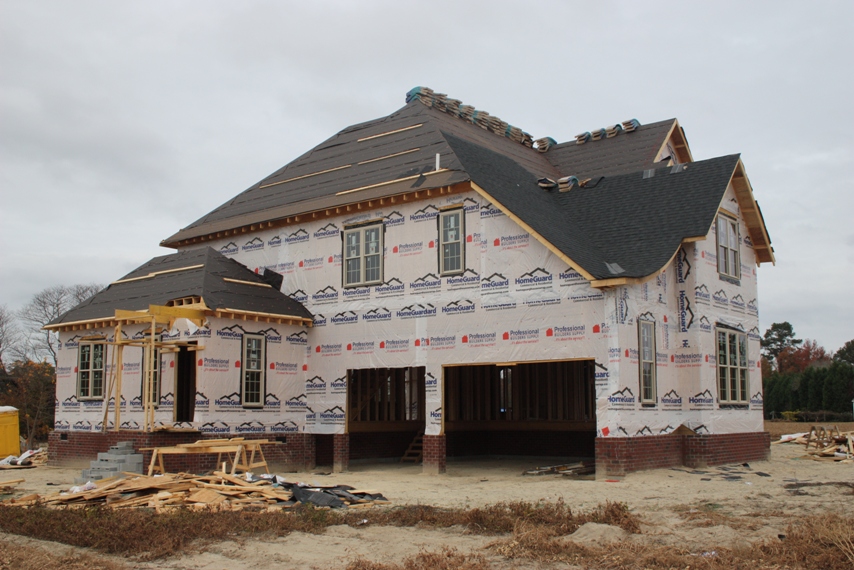 Shingles going on, and start of salon porch roof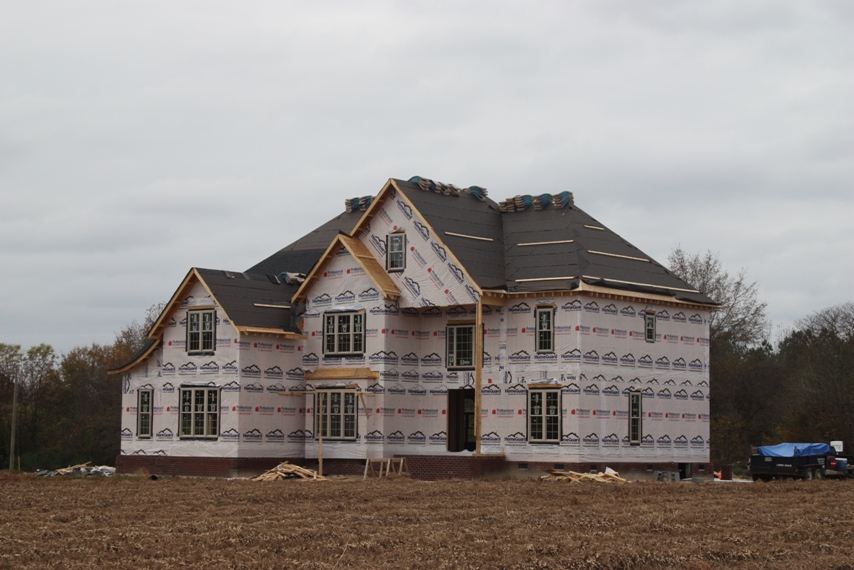 Windows in. Needs a front door!
---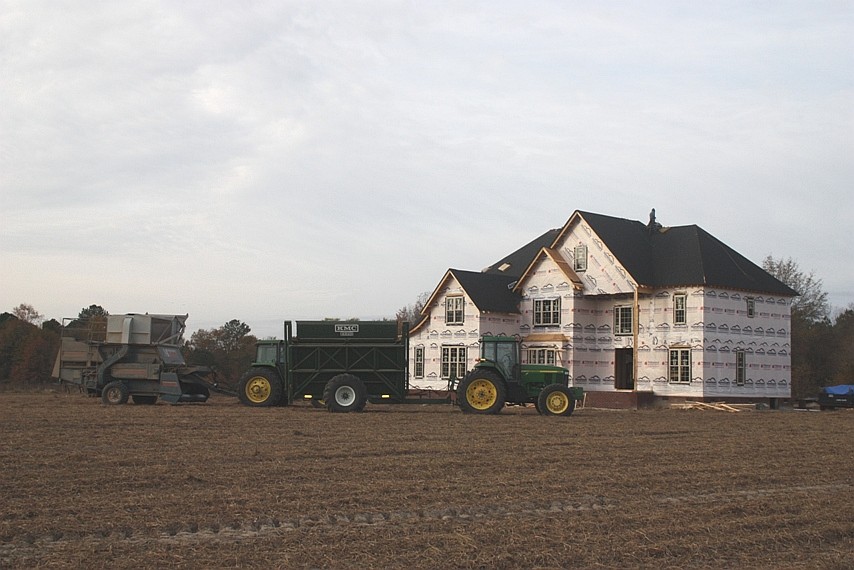 More shingles, and the peanuts have been harvested.
---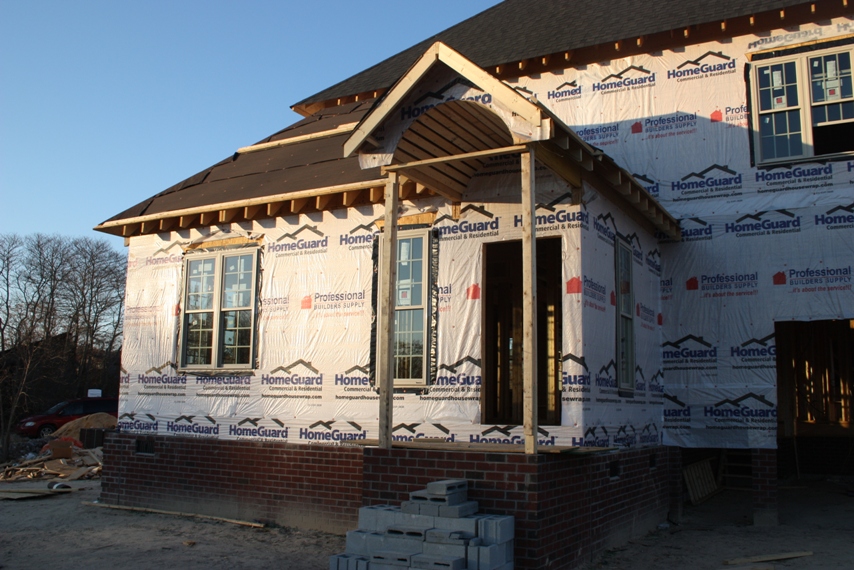 Salon porch roof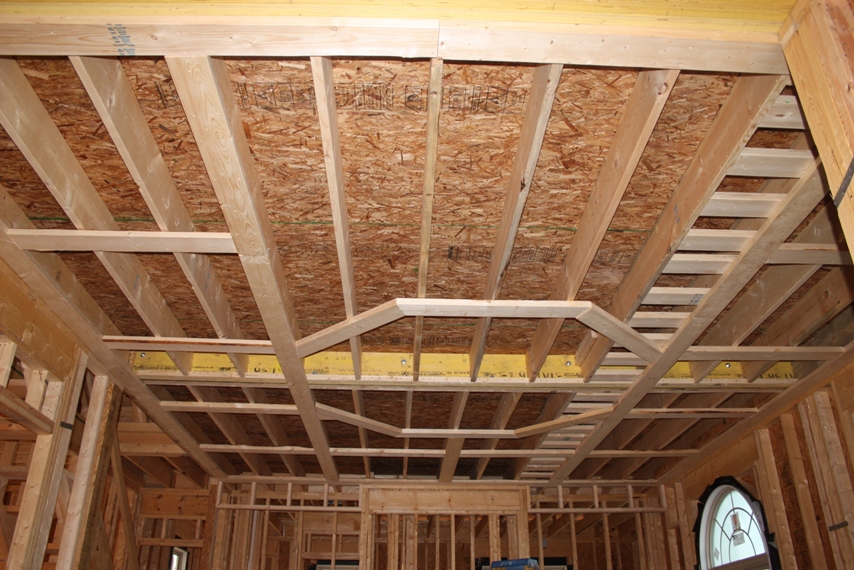 Trying to design a coffered ceiling in the family room. Keep having problems with floor/ceiling joists in the middle of panels, which messes up the can lights. This is still a design in progress.
---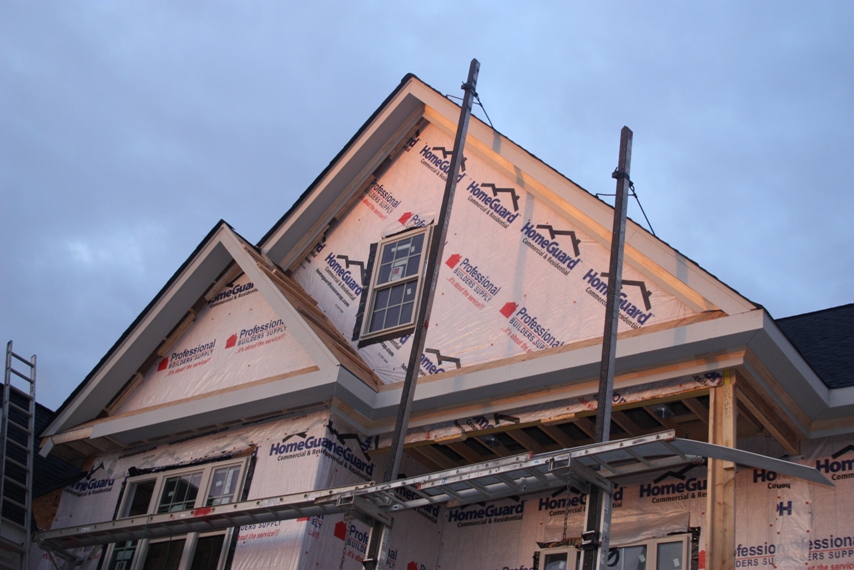 Soffit work being done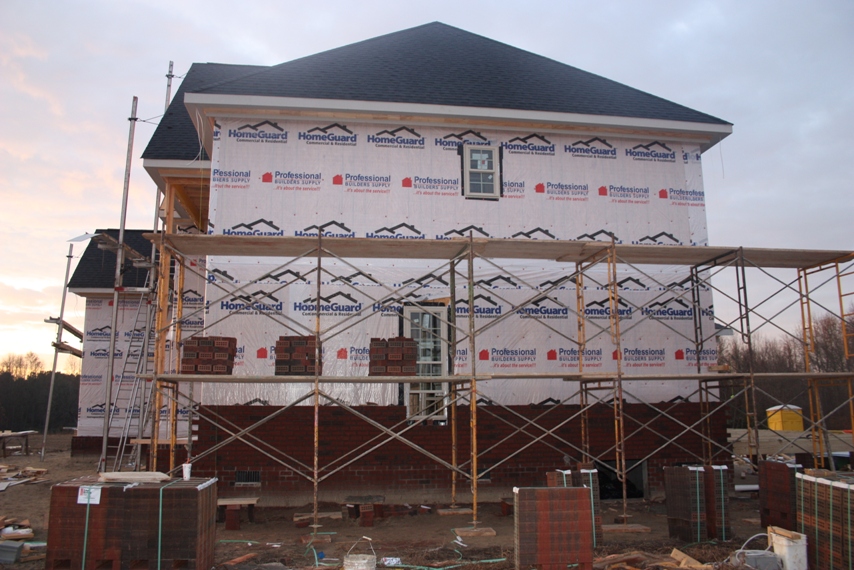 The brick masons have returned.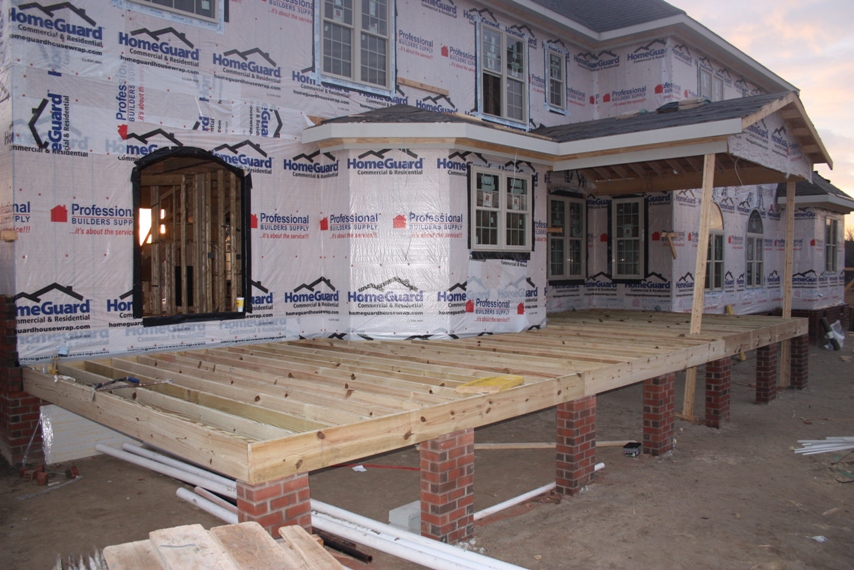 Deck and porch floor framing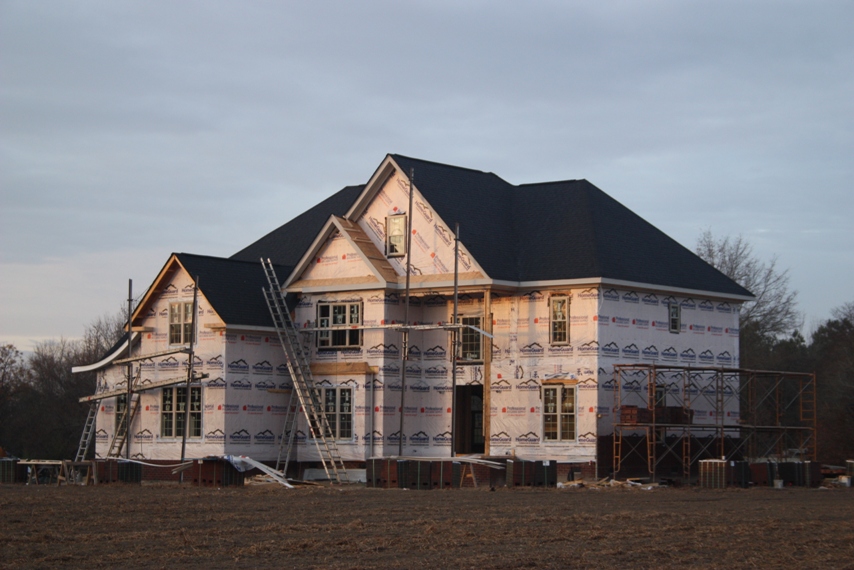 ---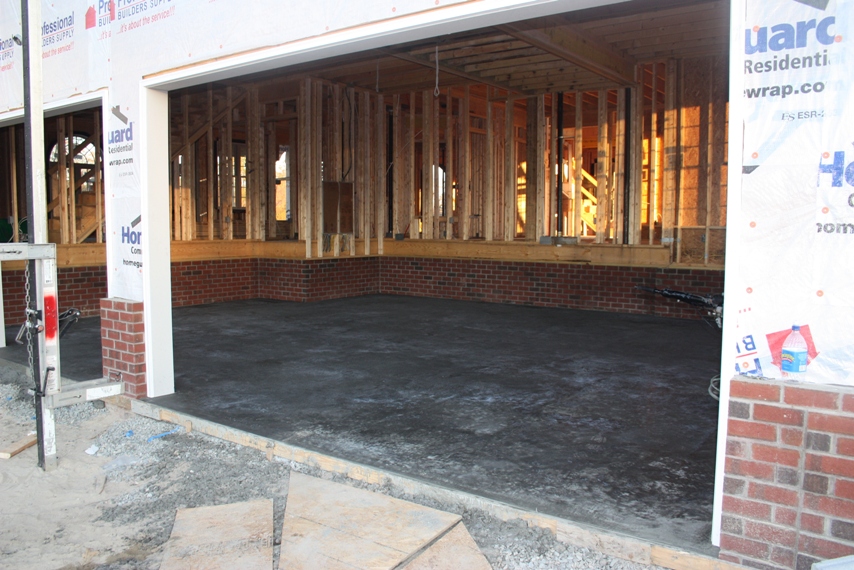 Garage cement poured.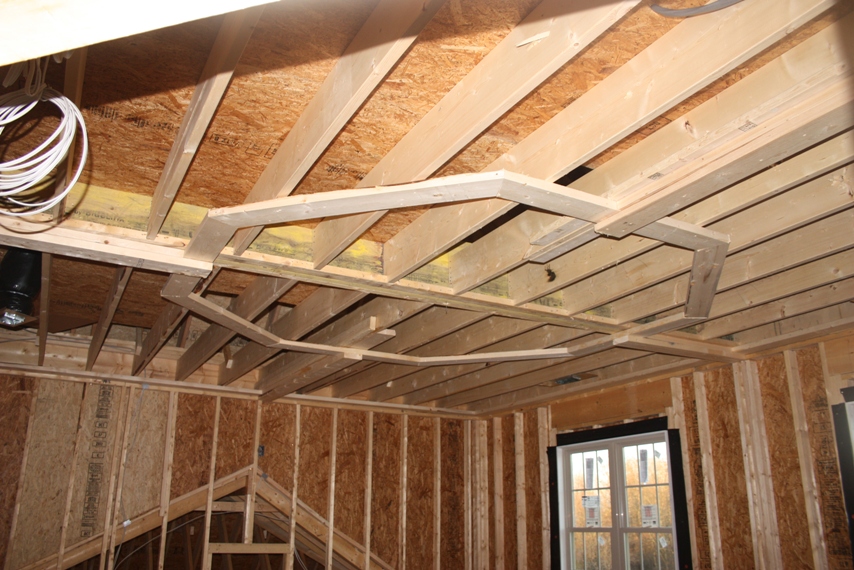 Coffer ceiling in rec room.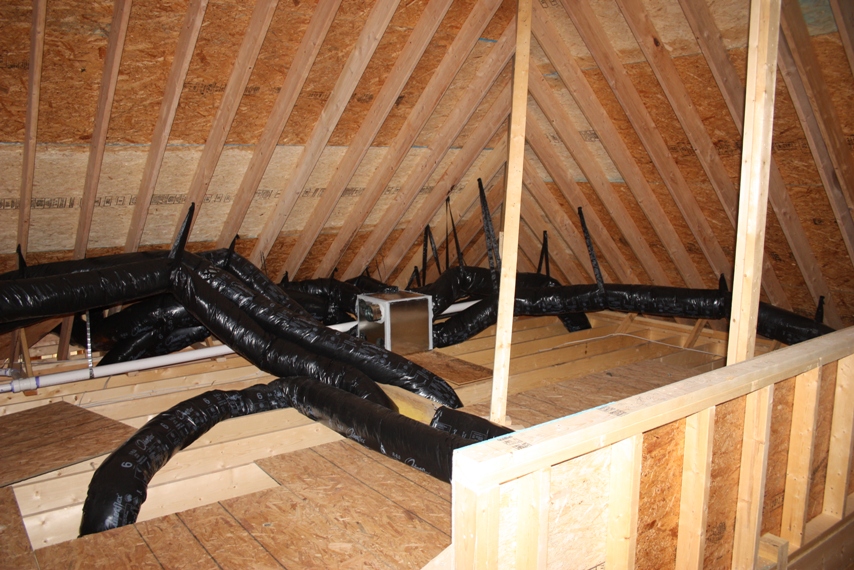 Central air ducts in attic.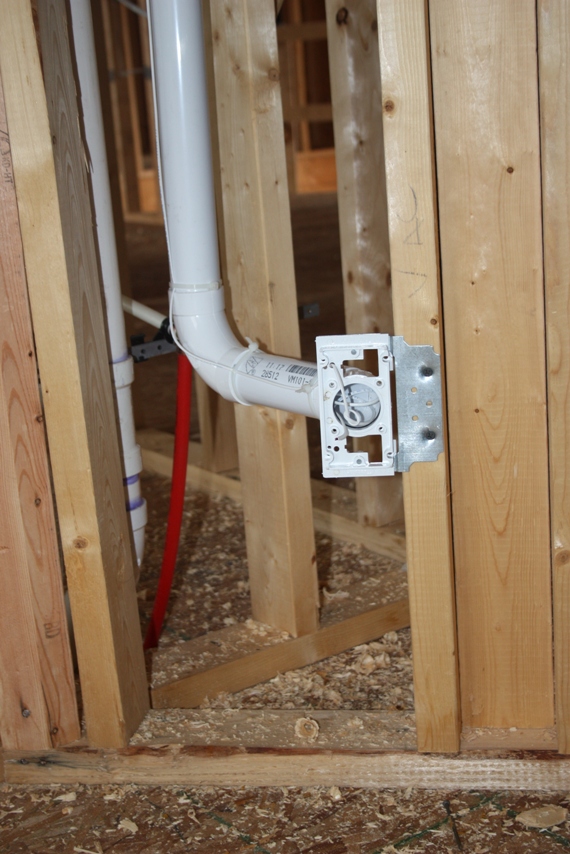 Central Vacuum access
North side bricked up, showing keystones, and soldiers.
---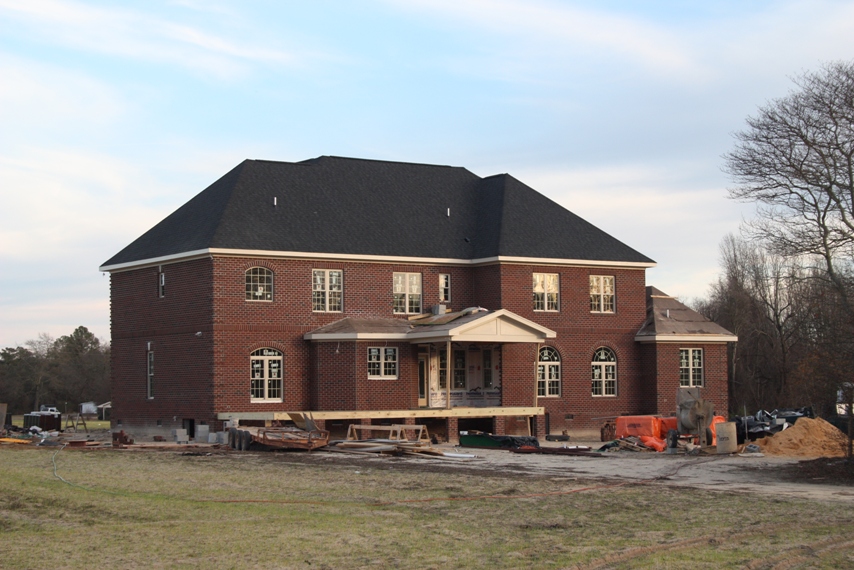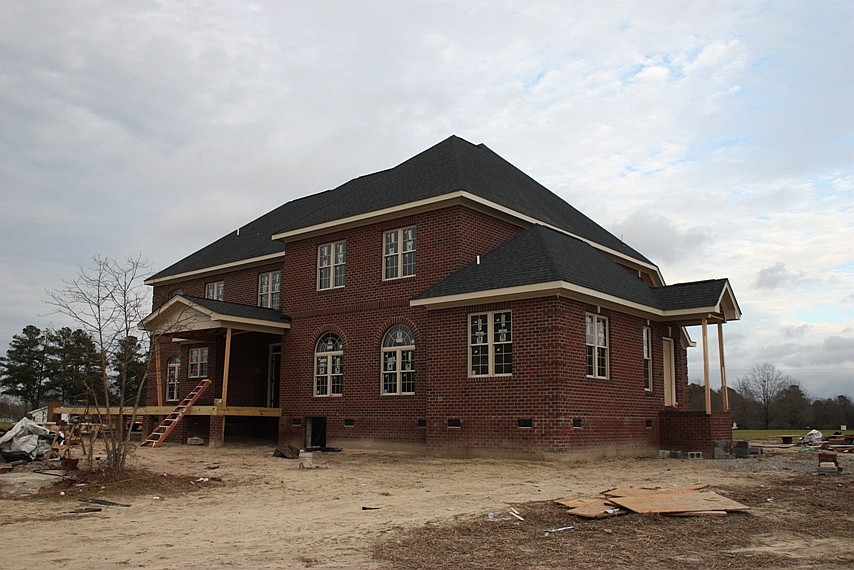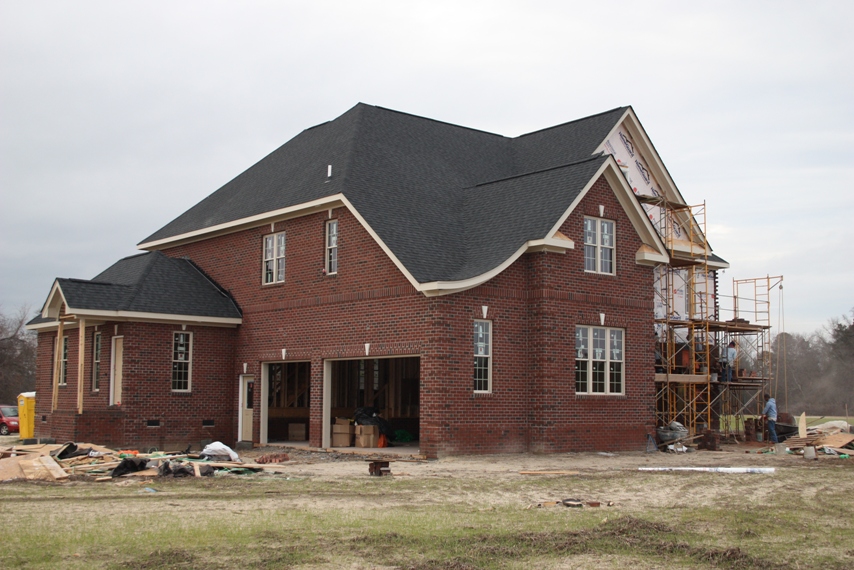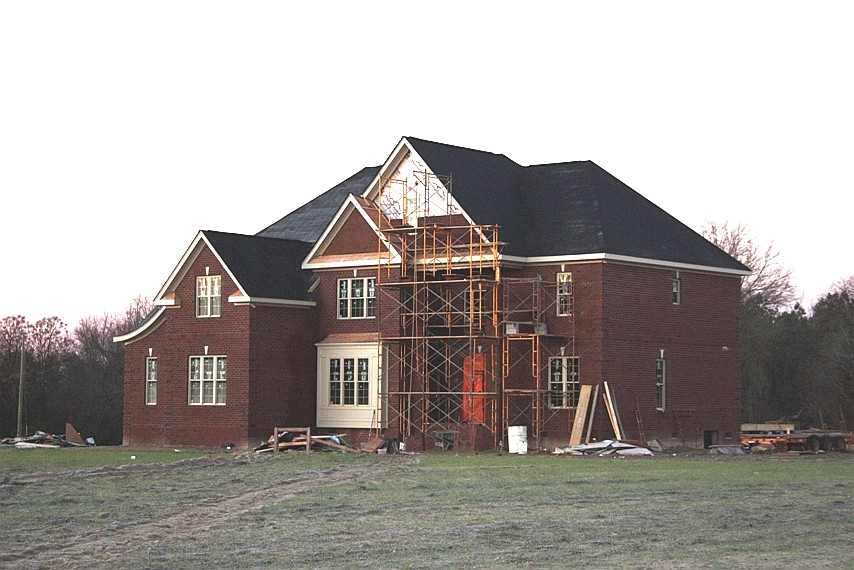 ---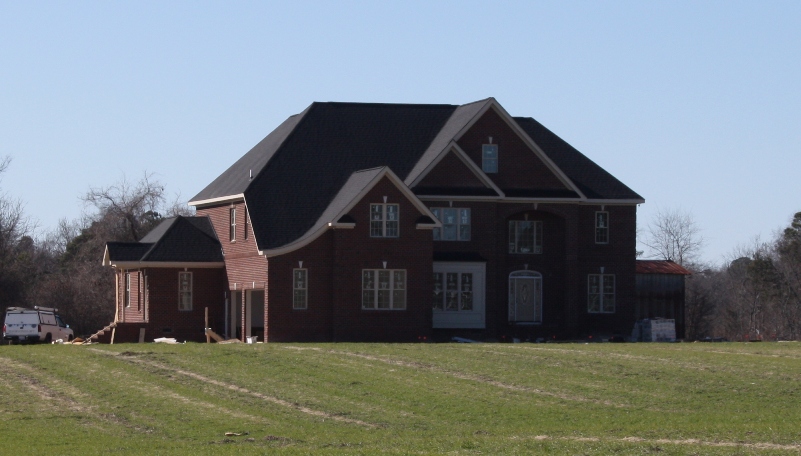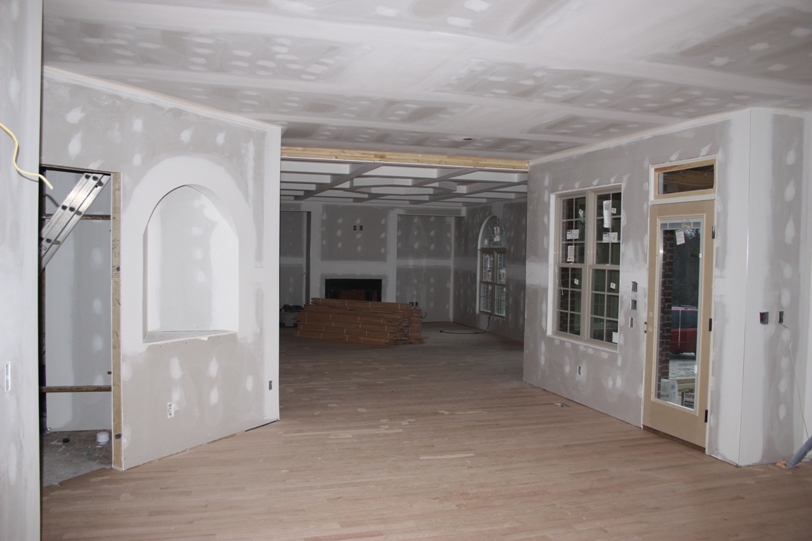 Drywall, hardwood floors going in.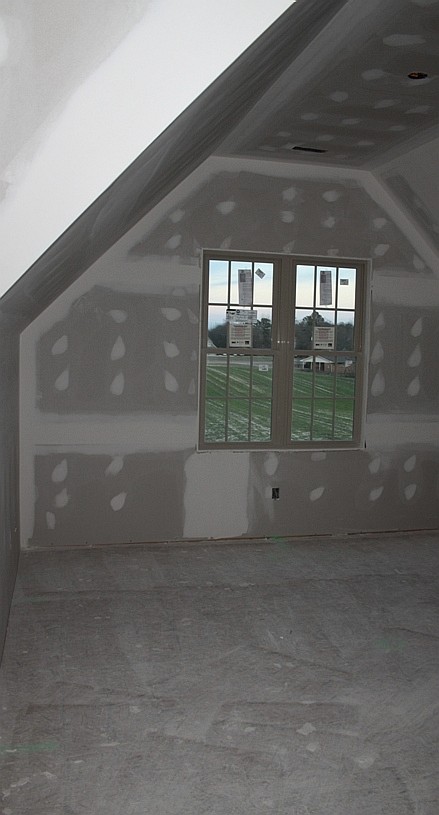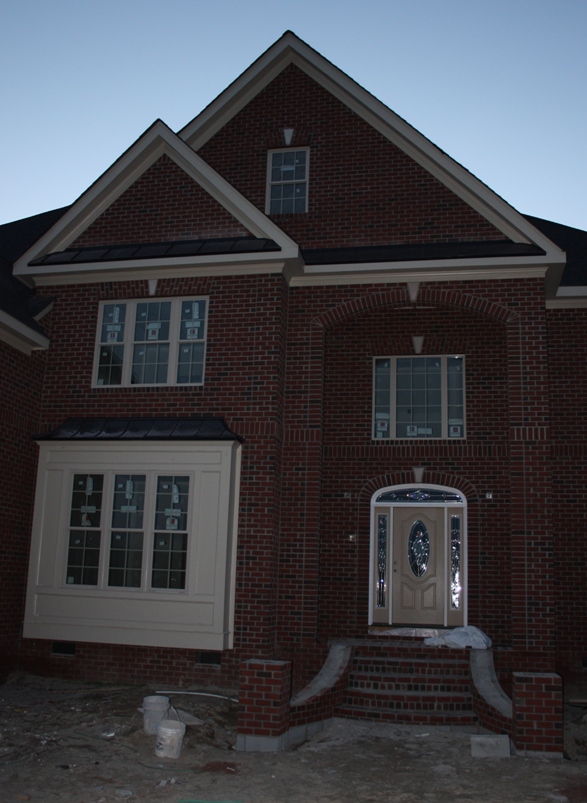 Front steps bricked up.
---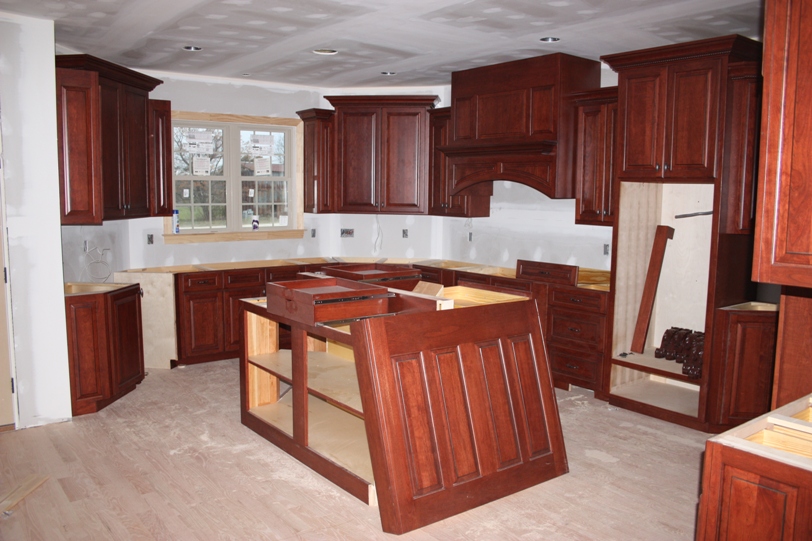 Kitchen cabinets going in.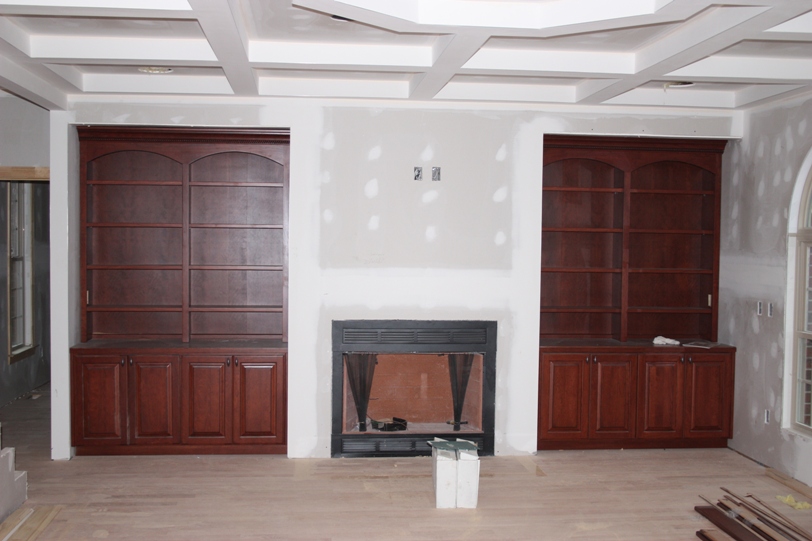 Family room bookshelves going in.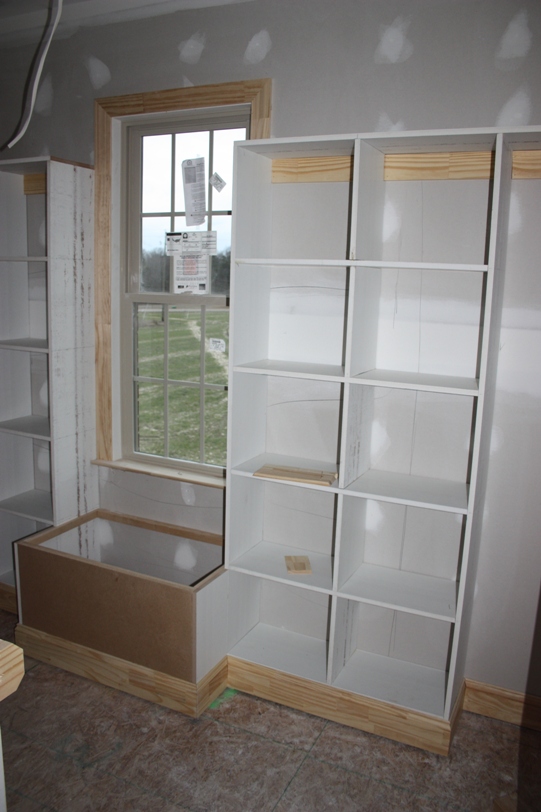 Closet shelving.
---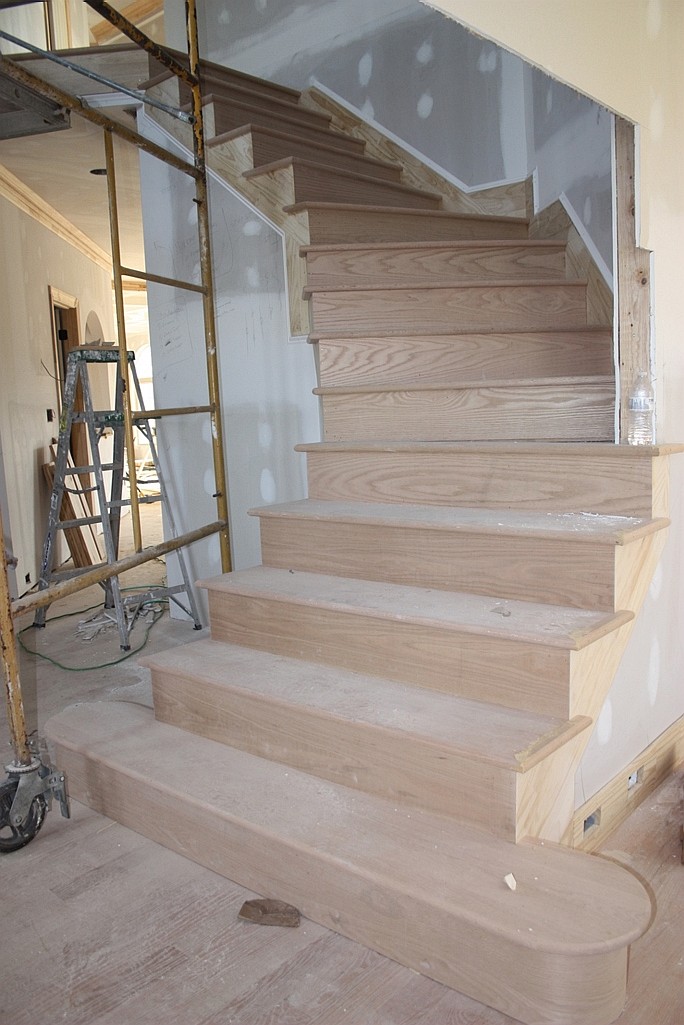 Foyer stairs going in.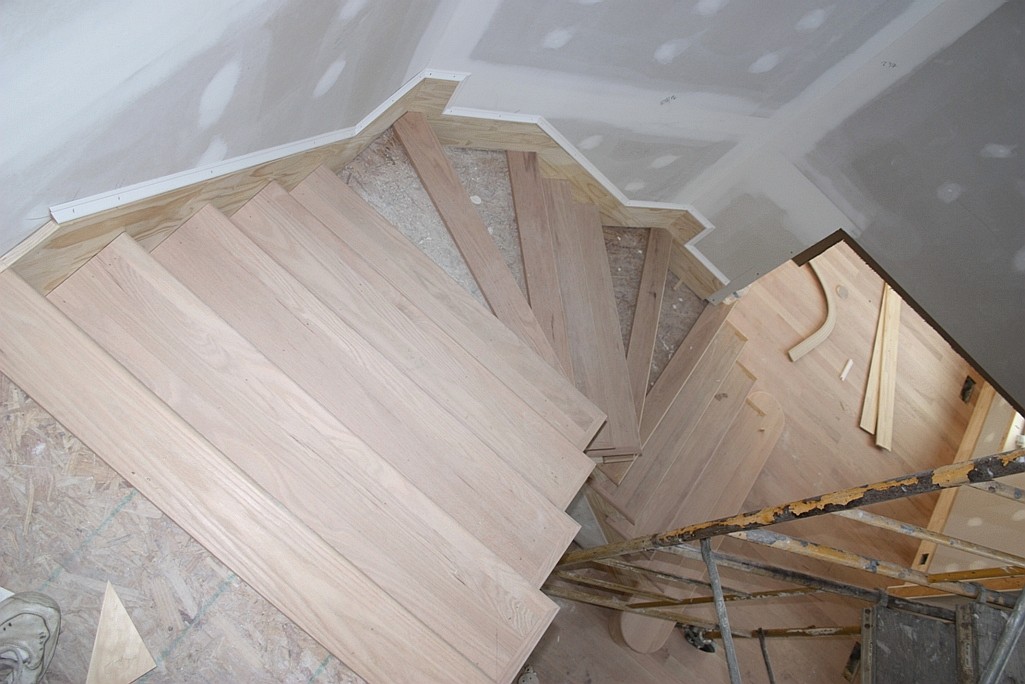 Foyer stairs from top.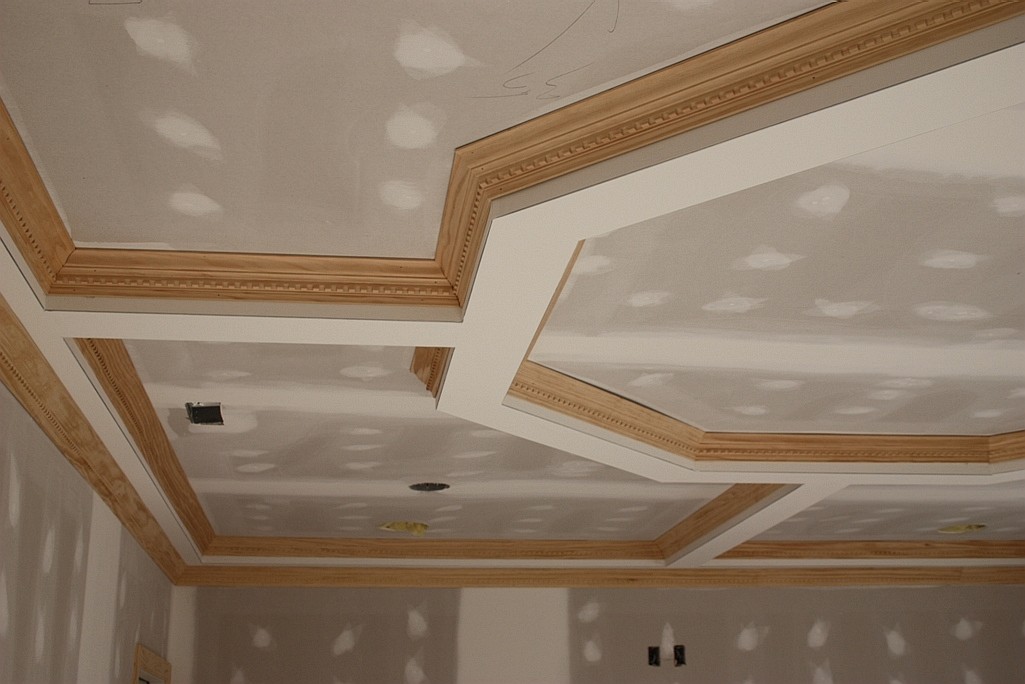 Crown molding in game room.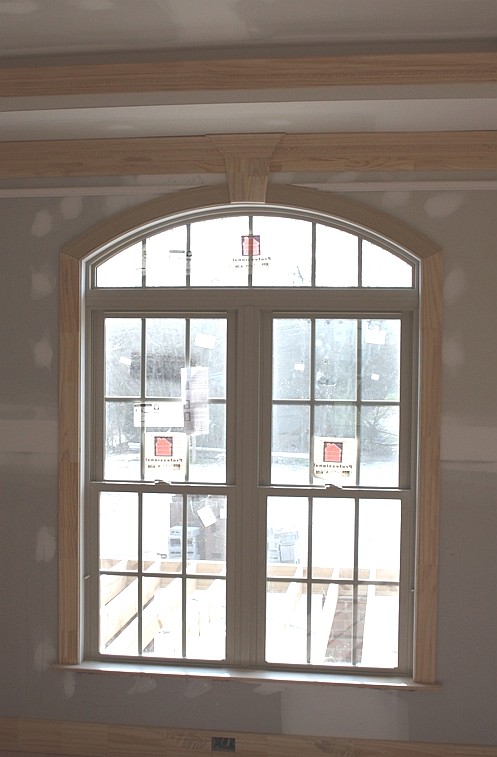 Dining room window.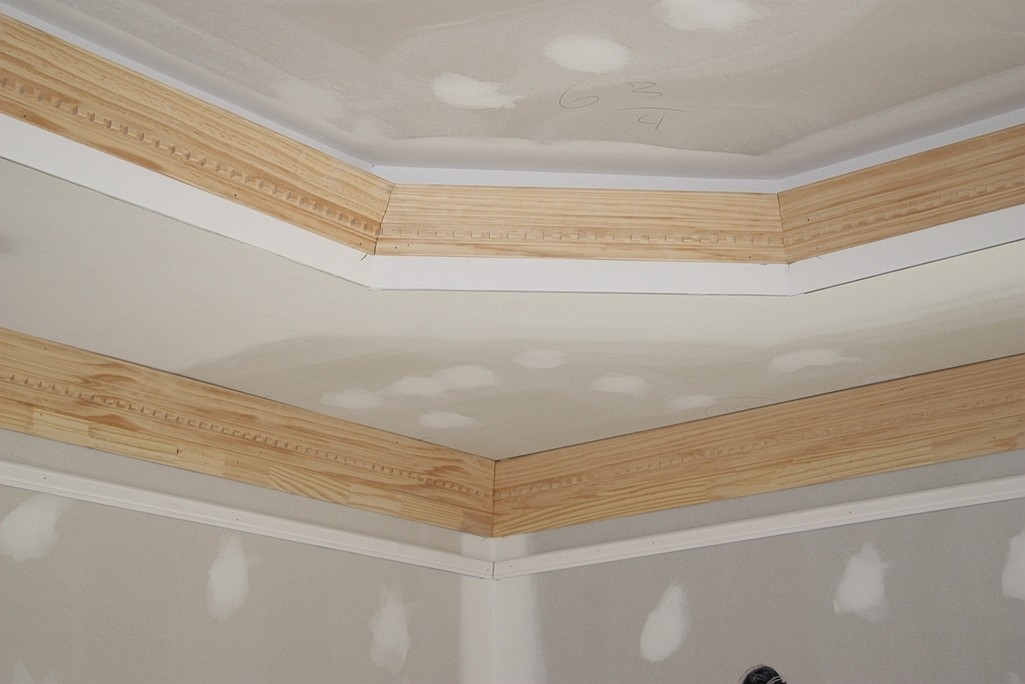 Dining room crown molding. Going to put some rope light behind the upper molding, in the tray ceiling.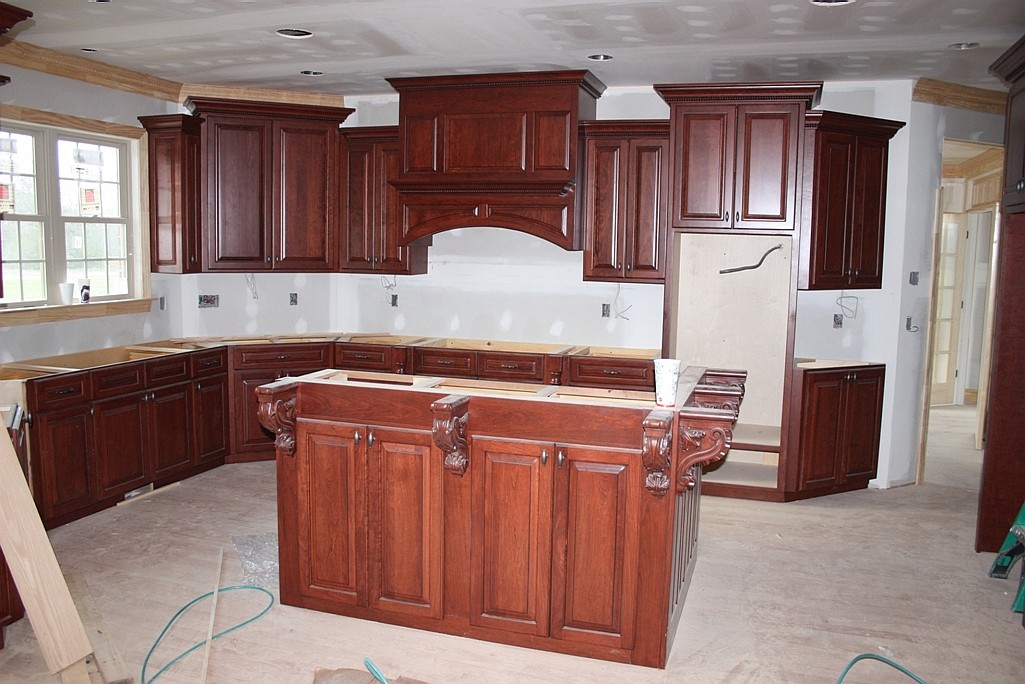 Kitchen cabinets and center island.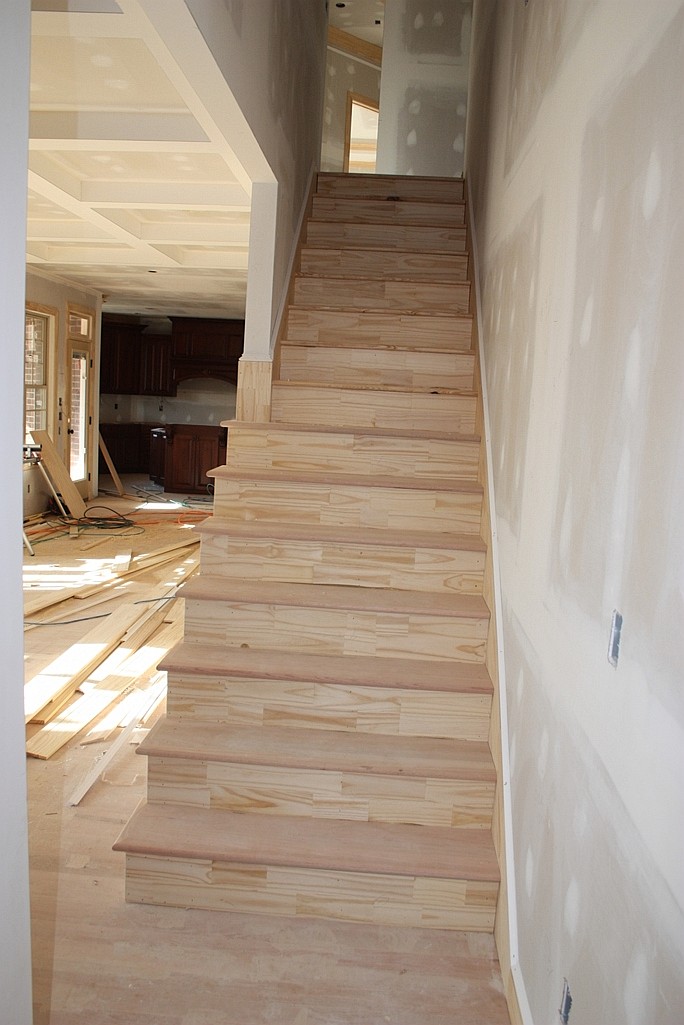 Family room stairs going in.
---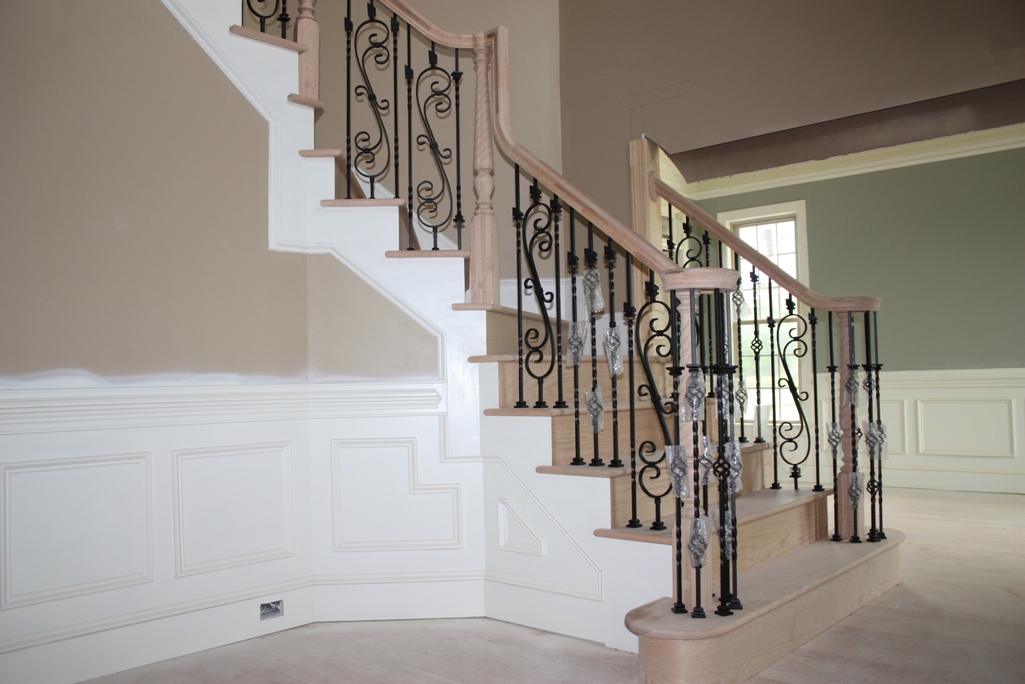 Foyer stairs railing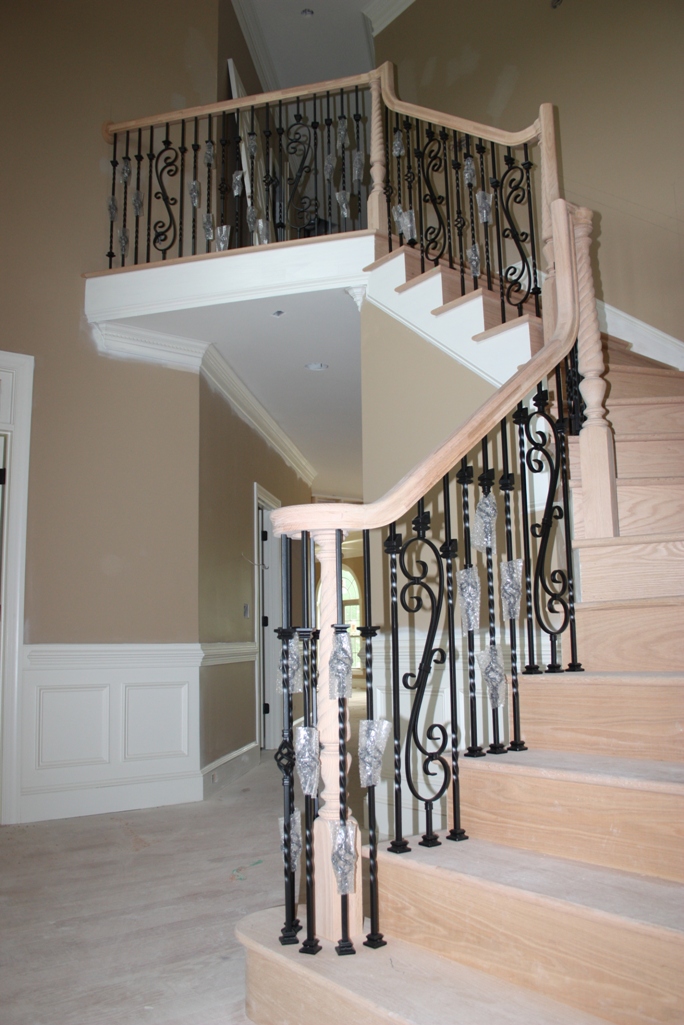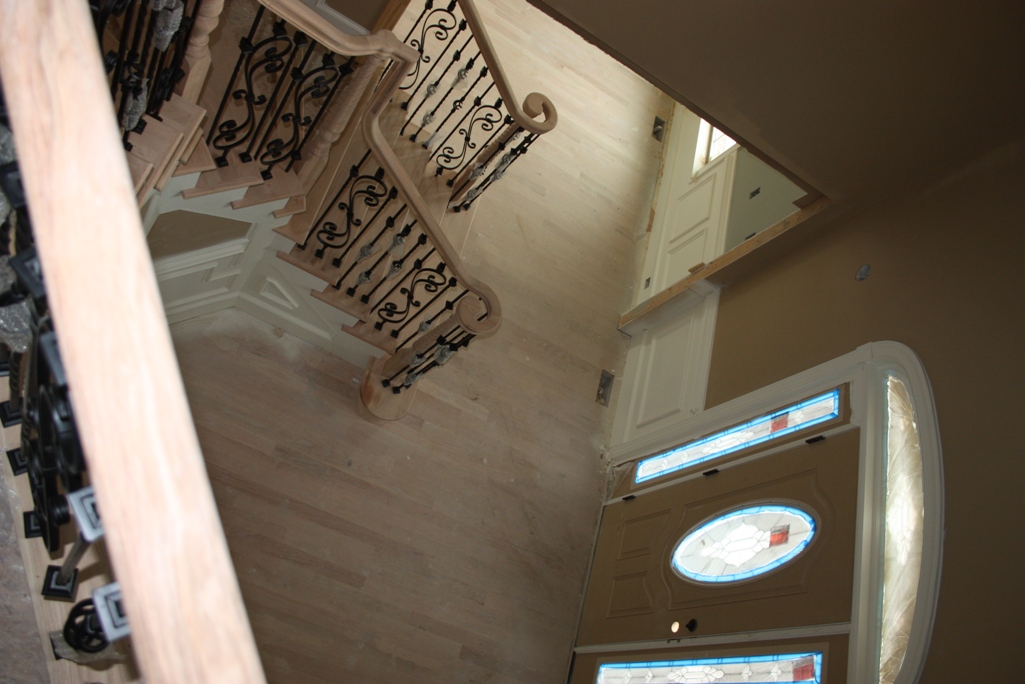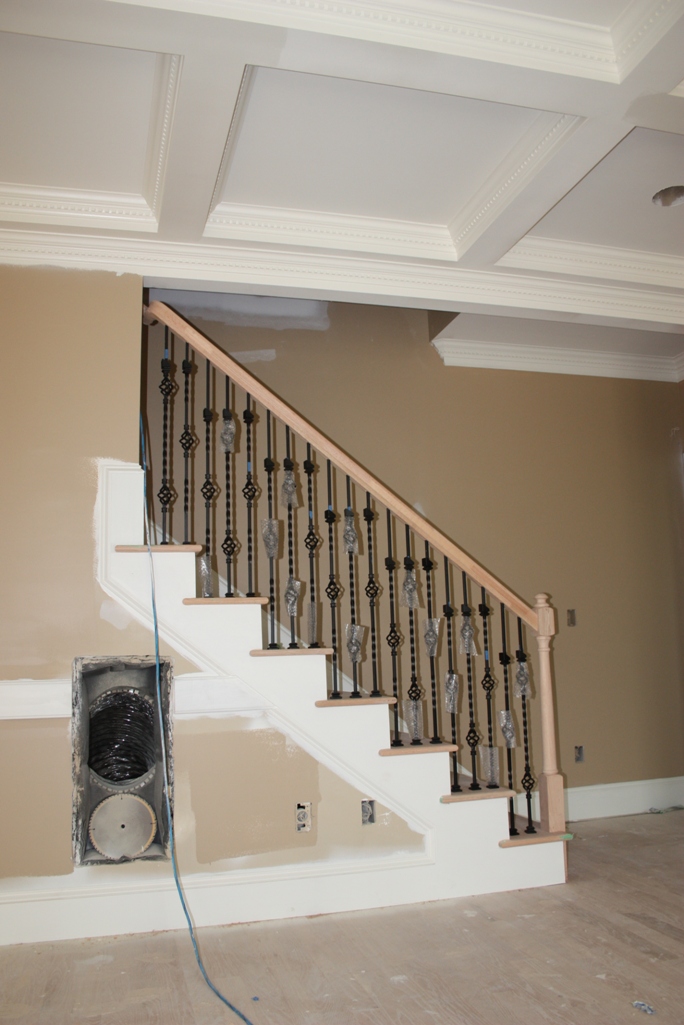 Family room stairs railing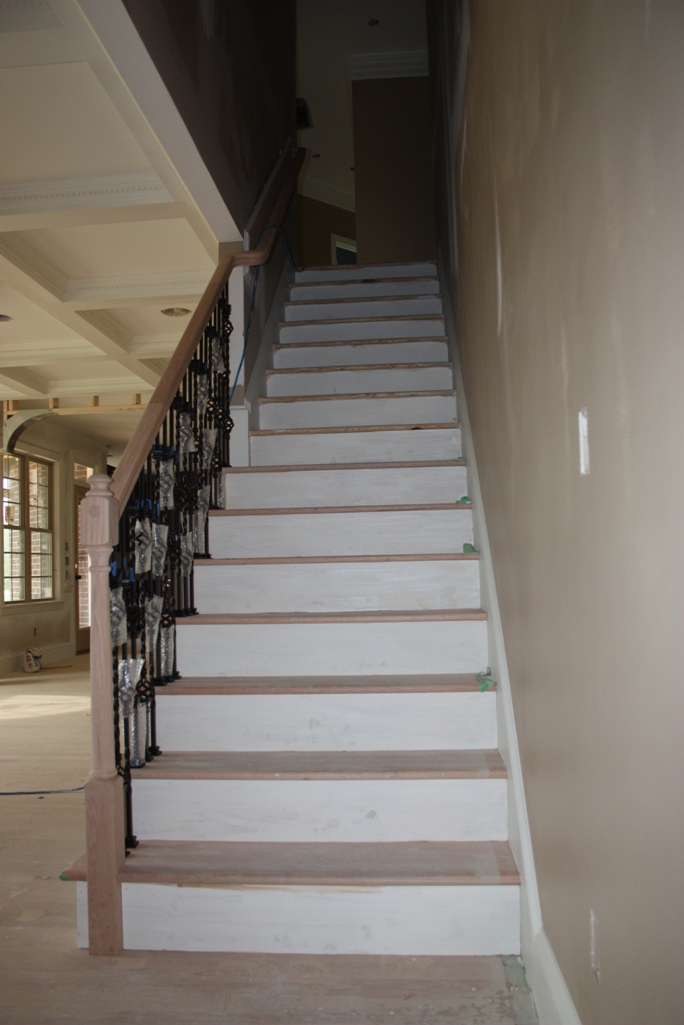 ---