JeffPo's Jordan Lake 2009 Page
Last update: 09/08/09
---
Jordan Lake, NC - July 10-12, 2009
We did a camping/boating trip to Jordan Lake during July. I've also got these images, and more, out on my Boating page. Victoria was spending the weekend with a friend, so Jonathan brought a buddy of his along (Josh). Had a pretty good time. Lots of swimming, boating, and roasting marshmallows. Saw a few bald eagles too.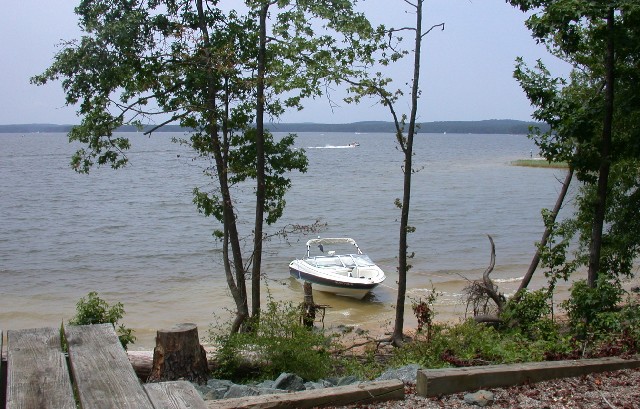 Here's the boat, beached and tied up right at our campsite. Nice and convenient. Beautiful view of the lake too.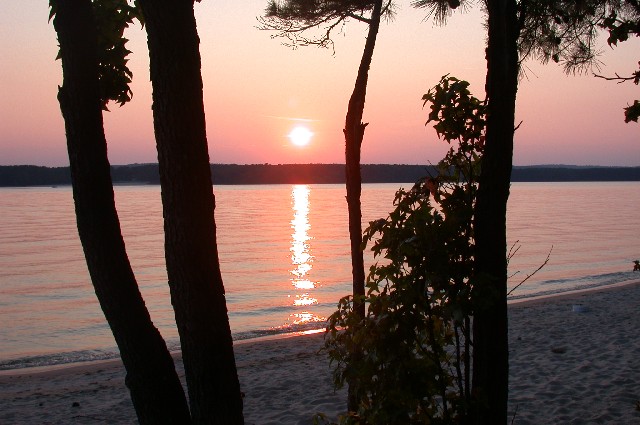 We were treated to a beautiful sunset on our first day. I love being on the lake at the end of the day, when the water is calm with not too many people around.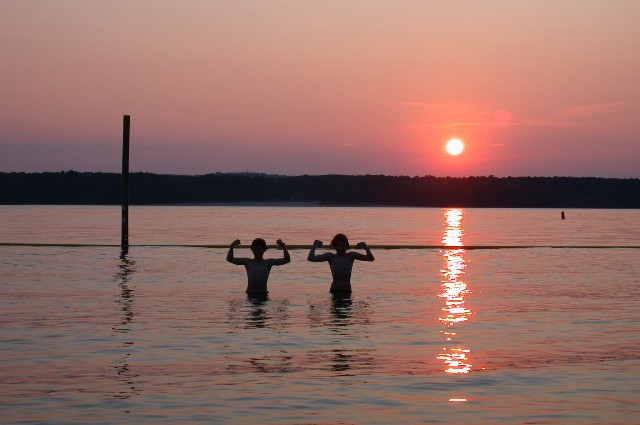 Jonathan (on the right) and Josh pose as the sun retreats to the west.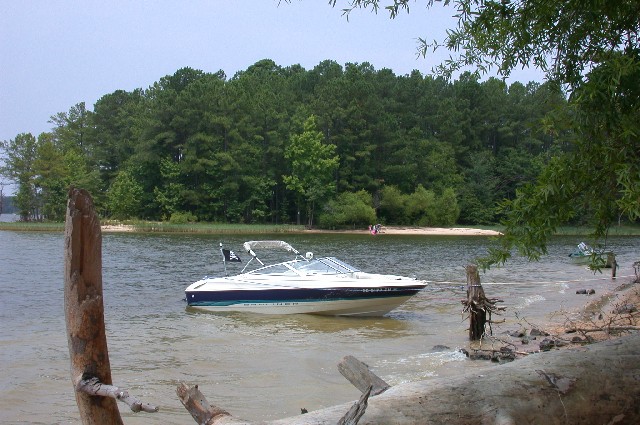 The boat is waiting and ready to go! The pirate flag was to let folks know we were on the lookout for booty. :)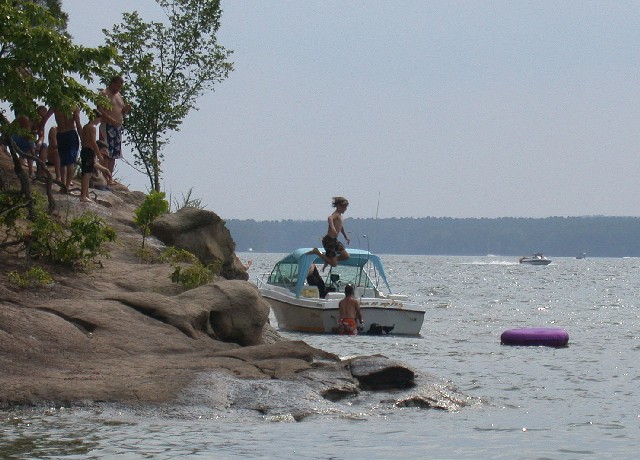 Jonathan jumps off a popular rock. We've been back to the lake since this trip and the water was down further, making it a higher jump. The water is very deep right at the edge, making it a safe place to jump.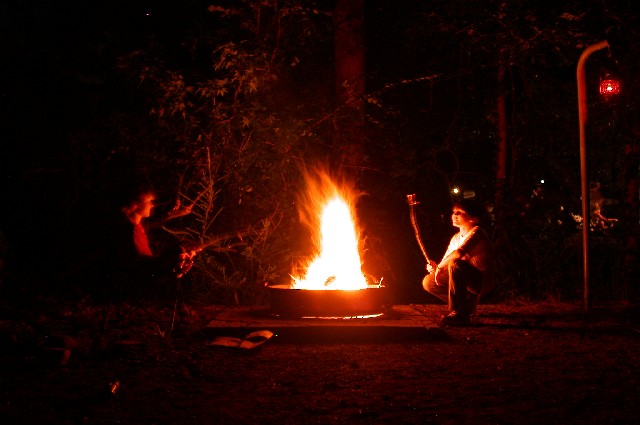 Jonathan (on the left) and Josh roasting marsh mellows by the evening fire. My red railroad lantern hangs from the pole on the right. It made a great beacon for finding our campsite in the dark.