JeffPo's New Haven Lantern Page
Last update: 10/30/09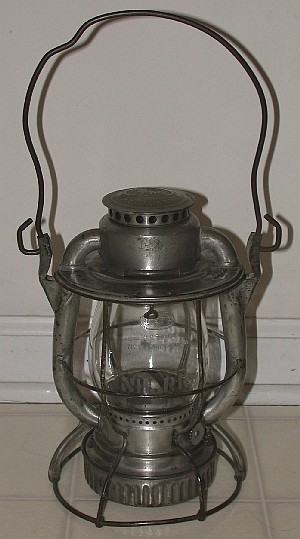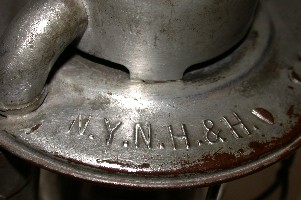 This Dietz Vesta lantern was used by the New York, New Haven, & Hartford Railroad, commonly just called the New Haven railroad. Dietz was a huge producer of railroad lanterns and a branch of the company still operates in China, though they produce lanterns for the common household market rather than the railroads.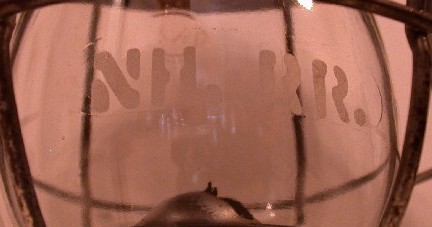 The globe is etched with NH. RR., which stands for New Haven Railroad. The clear globe means it was used for general rail yard hand signals.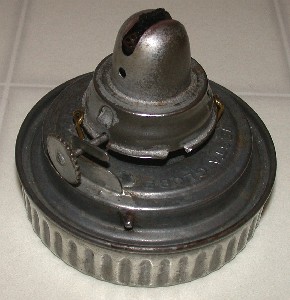 These type of lanterns used a twist and drop down style of fuel fount that was removed from the bottom of the lantern.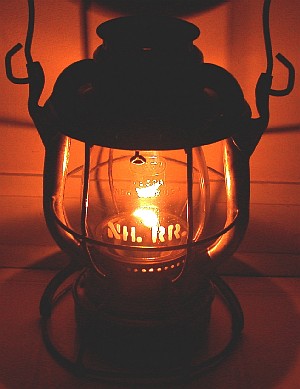 Here's an image of the lantern when lit.
---
New Haven Railroad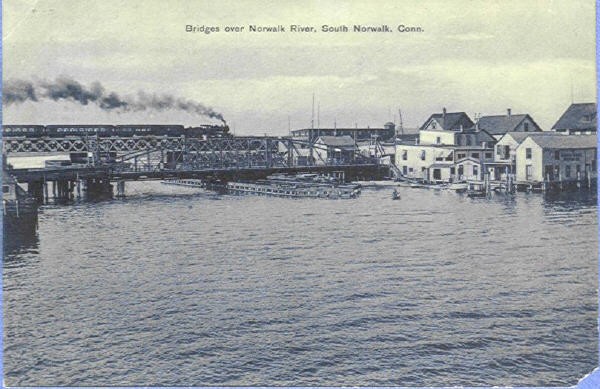 Postcard showing a New Haven train crossing the Norwalk River, South Norwalk, CT. 1914.
The New York, New Haven and Hartford Railroad was formed in 1872 by the merger of the New York & New Haven and the Hartford & New Haven railroads. It served the states of Connecticut, New York, Rhode Island, and Massachusetts. Under the stress of the 1930's depression, the New Haven declared bankruptcy in 1935. It remained in trusteeship and another bankruptcy before finally being merged into the Penn Central Railroad in 1969. It was merged into Conrail in 1976, which was purchased jointly by CSX and Norfolk & Southern in 1999.
---