JeffPo's New Haven Lantern (signal green) Page
Last update: 11/04/13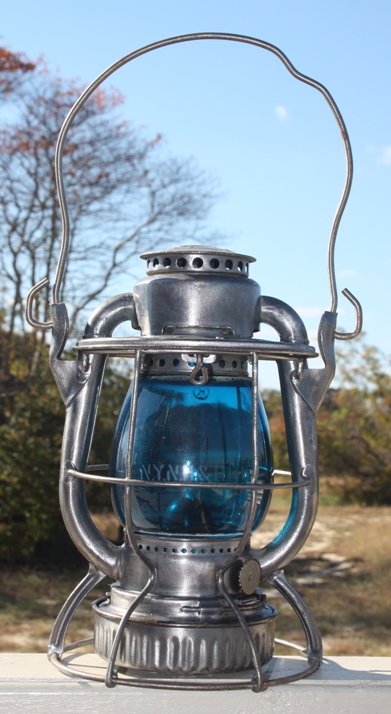 This is a Dietz Vesta lantern, which was used by the New York, New Haven, & Hartford Railroad, commonly just called the New Haven railroad. The brim of the lid is stamped with N.Y.N.H.&H.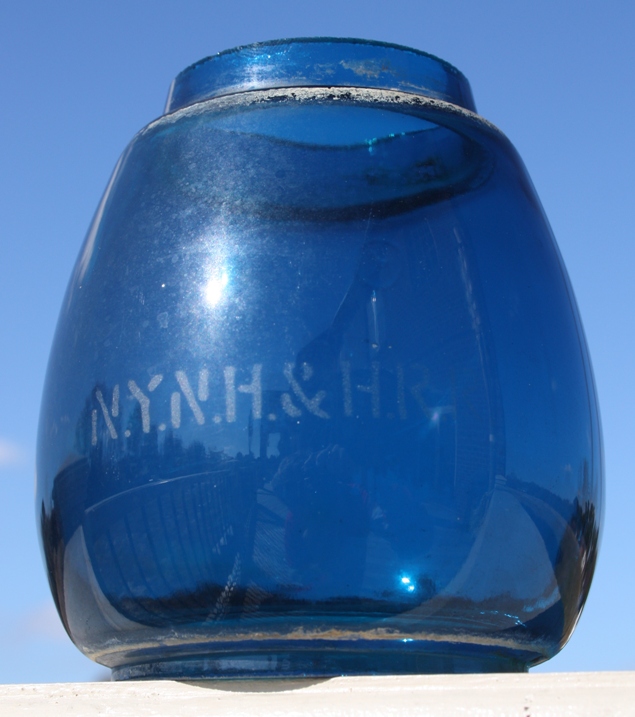 The teal globe on this one is etched with N.Y. N.H. & H.RR. The globe actually glows a signal green when lit. The yellow flame and the aqua blue/teal globe color make the color green, just as if you were mixing paint. The signal green globe means it was used as a "proceed with caution" tower signal, or by those tending the switches, or by a wreck master.
---
New Haven Railroad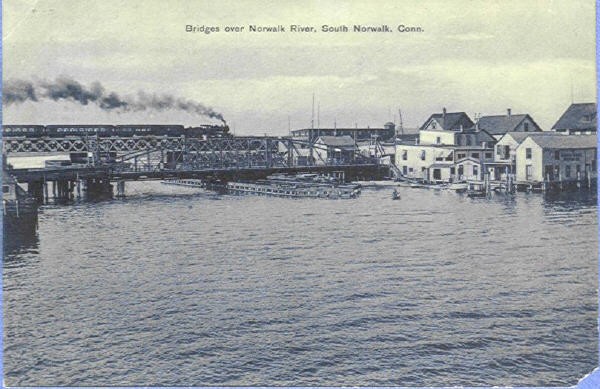 Postcard showing a New Haven train crossing the Norwalk River, South Norwalk, CT. 1914.
The New York, New Haven and Hartford Railroad was formed in 1872 by the merger of the New York & New Haven and the Hartford & New Haven railroads. It served the states of Connecticut, New York, Rhode Island, and Massachusetts. Under the stress of the 1930's depression, the New Haven declared bankruptcy in 1935. It remained in trusteeship and another bankruptcy before finally being merged into the Penn Central Railroad in 1969. It was merged into Conrail in 1976, which was purchased jointly by CSX and Norfolk & Southern in 1999.
---