JeffPo's New York Page
Last update: 10/12/97
Last update: 07/25/17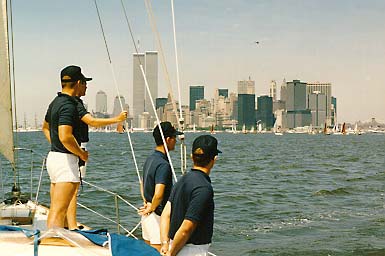 This is a shot of New York City from the Navy sailboat, NSY-8 Rainbeau. We sailed there in July of 1986 as part of my midshipman training at NC State University and to participate in the 100th birthday celebration of the Statue of Liberty.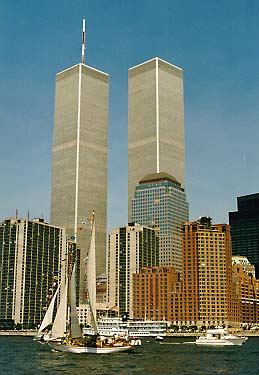 This is the World Trade Center towers as seen from our sailboat. I actually took the elevator ride to the top of one of them. Man, are they tall!!! I also accidentally ordered a prune danish in the restaurant up there...yuck!!!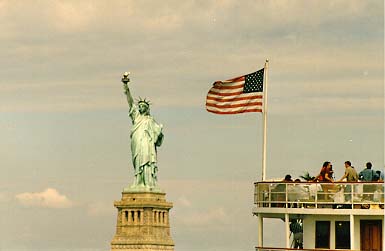 This is the Statue of Liberty as seen from our boat. A passing ferry boat provided the American flag. It thought that was appropriate for the 4th of July.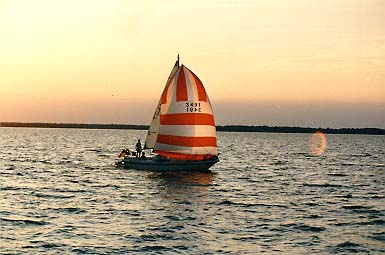 This is a sailboat we passed during our New York voyage. With the sun and wind in his sails, I thought it made a pretty picture.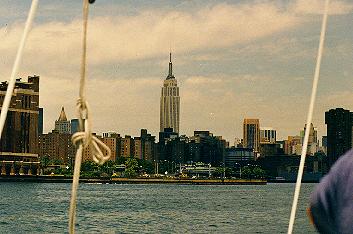 Here's a shot of the Empire State building. One can hardly visit New York without snapping a shot of this famous building.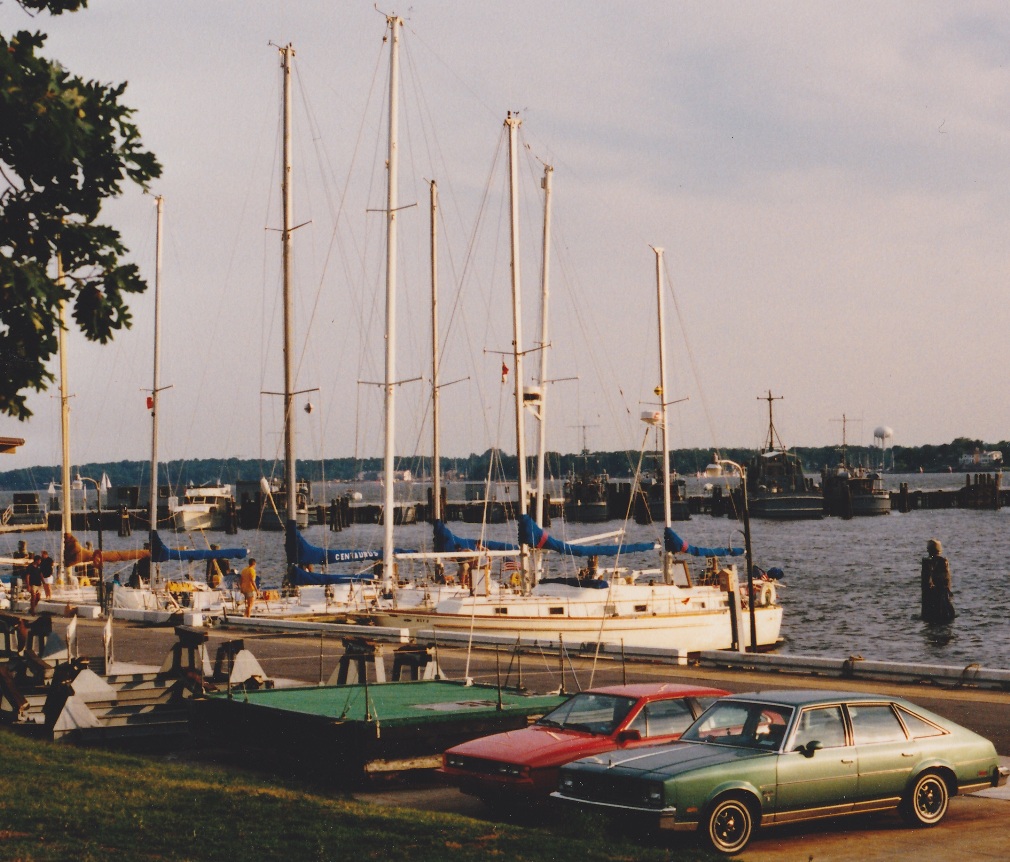 One of these sailboats is the Rainbeau, I just can't remember which one. I think it might be the first one, as I don't remember us removing the sails. I also can't remember where this was, though I remember it was raining the day we departed because the resident brown nosers wanted us to stand at attention in the rain to impress our captain.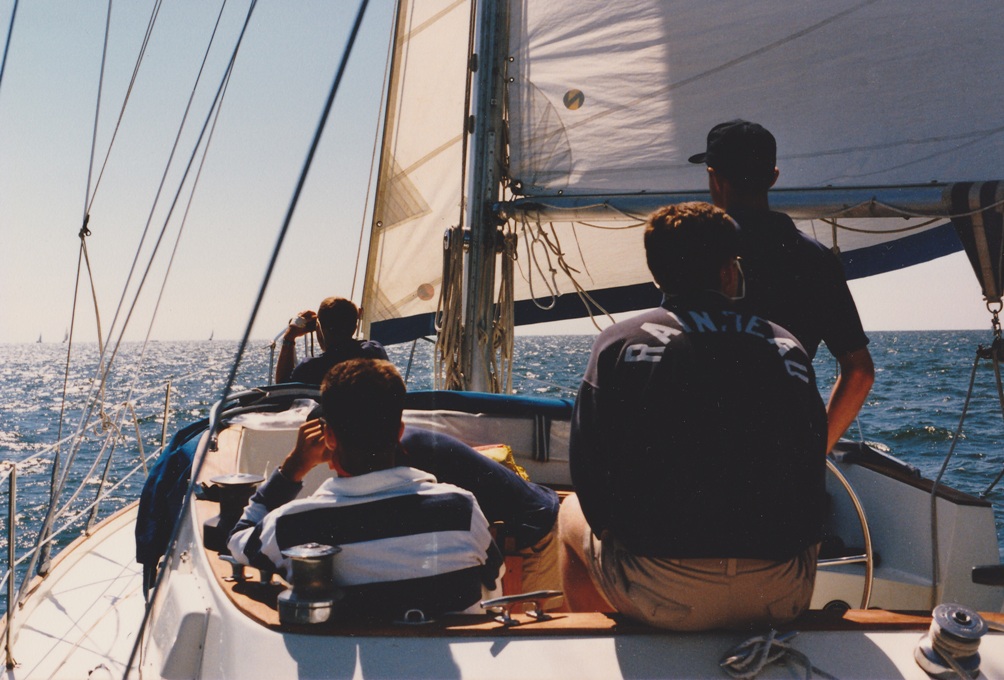 Just sailing.
---