JeffPo's Norfolk & Western Railway Lantern Page
Last update: 05/24/10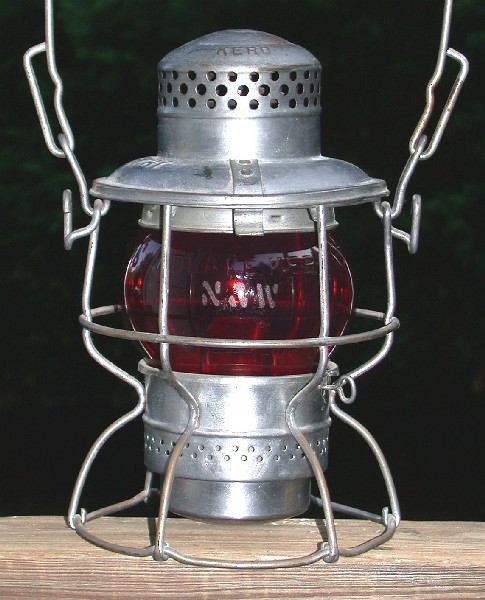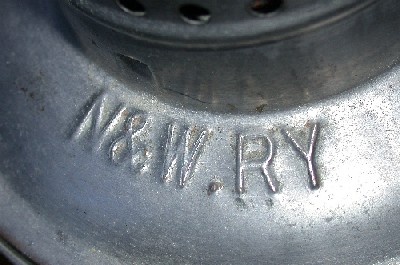 This Adlake lantern was used by the Norfolk & Western Railway. The lid is embossed with N&W RY. The red globe is etched with N&W and it's also cast with ADLAKE KERO.
The red globe means that it was used as a stop signal. When lit, it puts out a beautiful ruby red glow.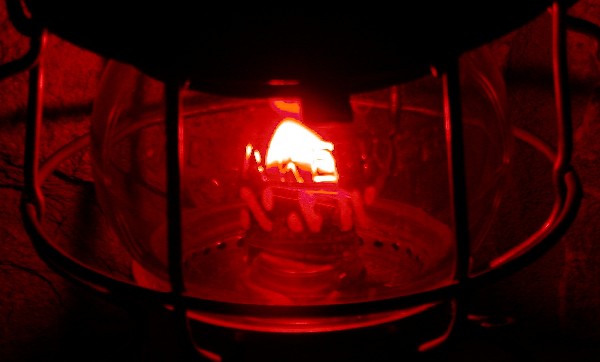 There's something about a red glowing lantern that represents the essence of railroads operating at night. Red lanterns were used throughout all areas of railroading. They could be swung to signal a train to stop. They could also be hung on the back railcar as an end of train marker. A lot of railroad required their locomotives to carry both clear and red colored lanterns as standard equipment.
---
Norfolk & Western Railway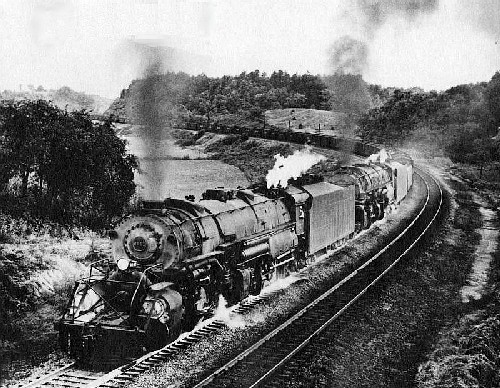 Double header N&W coal train. Virginia, 1950s.
The Norfolk & Western Railway can trace its roots back to 1836, when the City Point Railroad was chartered by Virginia State Legislature. Through mergers and acquisitions, this nine mile short line would eventually become the mighty N&W Railway. The railroad as a company came into being in 1881 when the Atlantic , Mississippi & Ohio Railroad was sold under foreclosure and renamed to the Norfolk & Western Railroad. The N&W changed its name to Norfolk & Western Railway in 1896 after it was sold under foreclosure and reorganized. Although the N&W primarily hauled agriculture products when it first formed, it soon became a great hauler of coal. Hauling coal is what gave the N&W its wealth and prosperity. The company was also famous for manufacturing its own steam locomotives in-house at its shops in Roanoke , VA. Given that the N&W primarily hauled coal, and was building its own locomotives, this meant that it would be the last major railroad to convert from steam to diesel power around 1960. This was shortly after it acquired the Virginian Railway, which had been one of its large competitors. The N&W also operated successful passenger lines. Throughout its history, the N&W acquired and absorbed other well know railroads, such as the Nickel Plate Road railroad. The final merger came in 1982 when the Norfolk & Western Railway combined with the Southern Railway to form the Norfolk Southern Corporation. The Norfolk Southern is still a large, strong railroad throughout the eastern half of the United States . Many times you can see a Norfolk Southern train hauling hopper cars with N&W on them.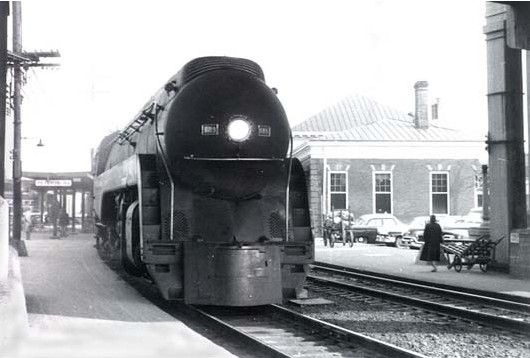 Class J 4-8-4 streamlined N&W steam engine pulling the Pocahontas passenger consist, Petersburg, VA, 1958.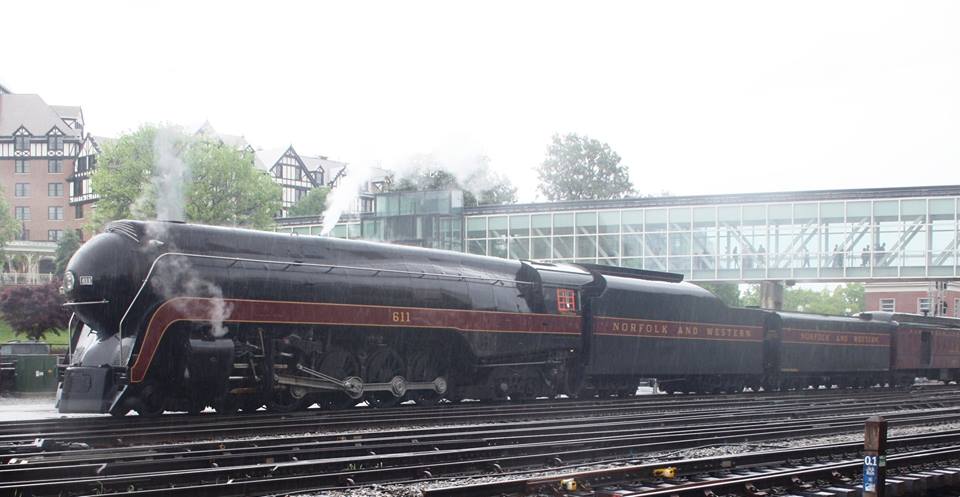 Restored class J 4-8-4 streamlined N&W steam engine #611 in Roanoke, VA on April 22, 2017. Photo by author, Jeff Polston.
---