JeffPo's Oregon Coast Page
Last update: 07/01/98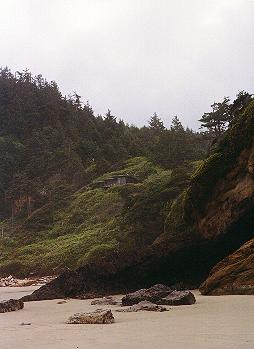 Here's a cabin we stayed in (center of picture) on the Oregon coast (June, 1998). Notice the small sea cave in the rocks?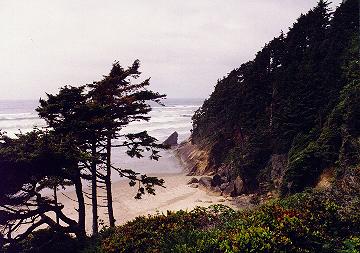 Here's a view of part of the beach from the deck of the cabin.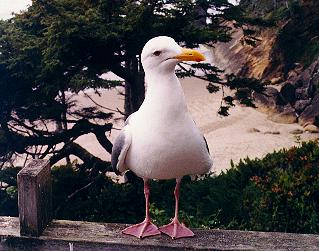 Here's a seagull that hung around the cabin all the time.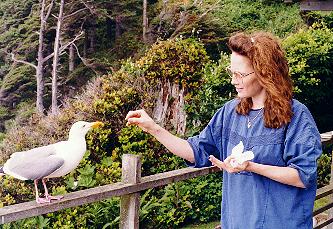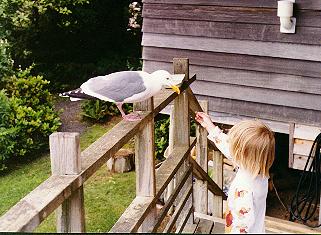 Here's why he hung around. We fed him by hand all the time!!!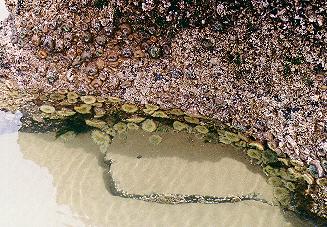 Here are my first views of anemones. These wiggly, sticky, tentaclely sea creatures attach themselves to the rocks and live in the tidal pools.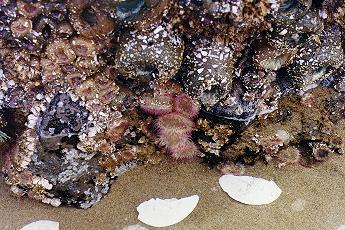 Here are some pink anemones with sand dollar fragments.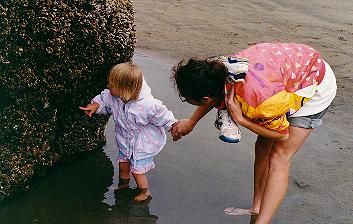 Here's Victoria, with Lola, touching anemones. When touched, they would "draw" up tight.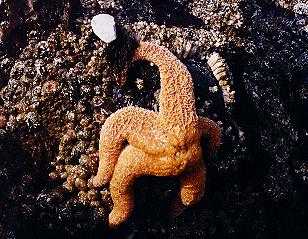 Here's a starfish I found attached to a rock.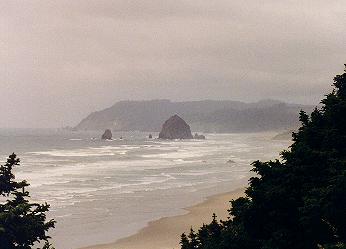 In the distance, you see Cannon beach and Haystack Rock.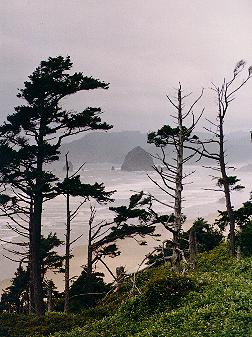 Here's another shot of Haystack Rock.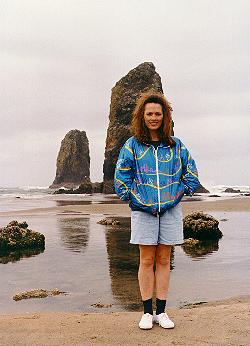 Here's a shot of Lynn standing in front of a couple of rocks called the Needles.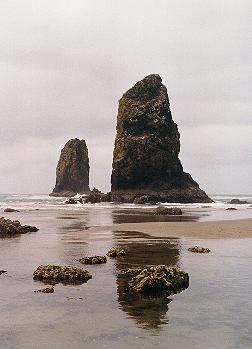 Here's a shot of just the Needles.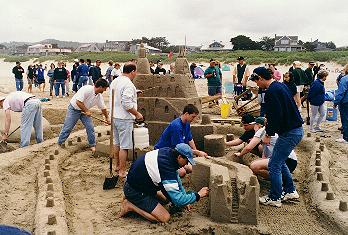 Every year that have a sand castle competition at Cannon Beach.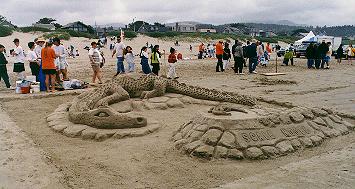 I thought this dragon castle was really cool!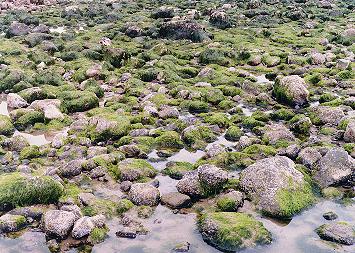 Some of rocks around the base of Haystack rock were covered with slippery, green moss.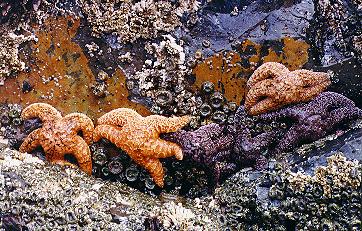 Here's a cluster of starfish and other creatures. I thought it was a neat contrast between the orange starfish and the purple starfish.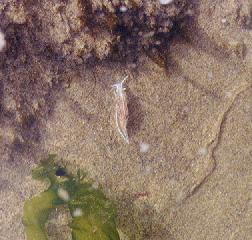 Here I was, up to my tail in frigid water, trying to take a picture of a starfish, I look down and see this creature crawling along the bottom of the tidal pool. I think it is a sea slug.
---