JeffPo's Outer Banks Page
Last update: 10/12/97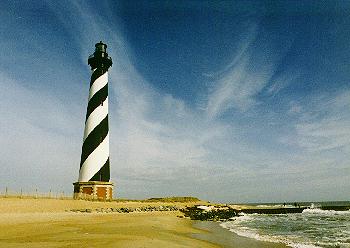 This is the famous Cape Hatteras lighthouse. It's the tallest in the country. As you can see, the ocean is quite close. There's a big debate going on over how to save the structure. Some want to build up the dunes with dams and such while others want to move it more inland.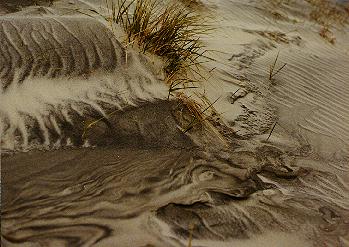 Here's a shot of some sand and sea grass along the Outer Banks. I was amazed at the dual color of the sand and the different patterns it made as the wind blew.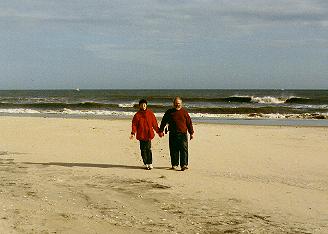 This is a shot of our dear friends, Rob and Lola as they stroll along the beaches of the Outer Banks. This was during January of 1997 which is why they are dressed so warmly.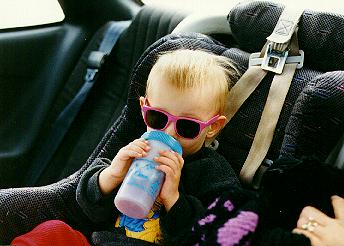 This shot was so cute that I had to put it on my page. This is my daughter Victoria, "chilling out" during our Outer Banks trip.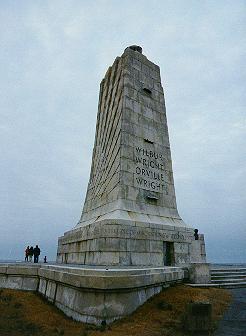 And of course, who could visit the Outer Banks without investigating where man first took to the skies in powered flight. This is the Wright Brothers memorial near Kitty Hawk, North Carolina.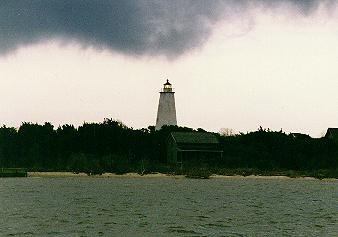 This is the Ocracoke Lighthouse. It is another very old lighthouse along the Outer Banks. These waters were once patrolled by Blackbeard the pirate and he lost his head near this island.
---