JeffPo's Penn Central Lantern Page
Last update: 06/29/10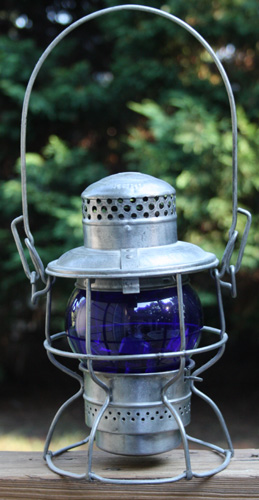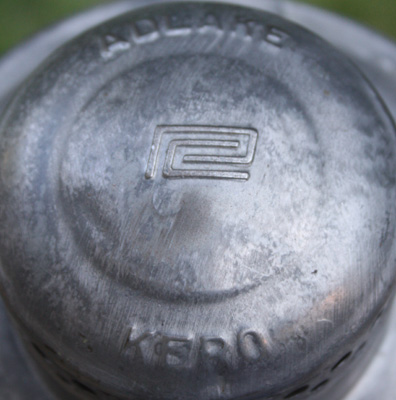 This Adlake lantern was used by the Penn Central Railroad. The top of the lantern is stamped with a C within a P (i.e. PC), the logo used by the Penn Central. The blue globe means it was used to mark equipment that was not to be moved.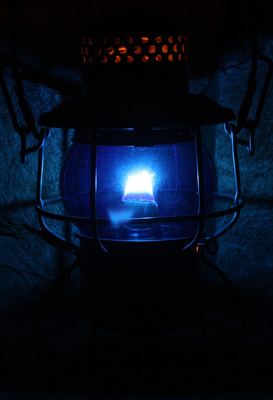 Here's how the lantern looks when lit.
---
Penn Central Railroad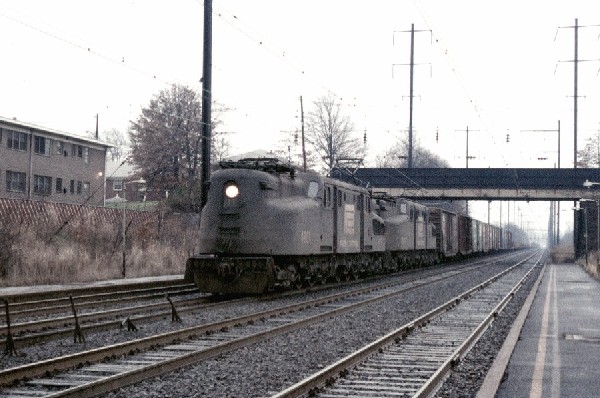 A couple of Penn Central GG1 electric locomotives. North Elizabeth, NJ. December of 1975.
The Penn Central Railroad was created in 1968 by the merger of the Pennsylvania Railroad, the New York Central Railroad, and the New Haven Railroad. Because of heavy government regulations, the railroad never was very successful. Attempts were made to diversify into real estate and other areas but it couldn't save the railroad. After only two years, Penn Central declared bankruptcy. Nationalization meant it finally was absorbed into the state-owned Conrail system. Conrail was purchased jointly by CSX and Norfolk & Southern in 1999. Penn Central's non-rail assets actually still exist as the American Financial Group.
---