JeffPo's Southern Railway Page
Last update: 08/05/05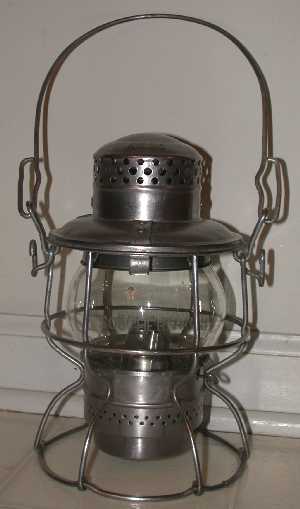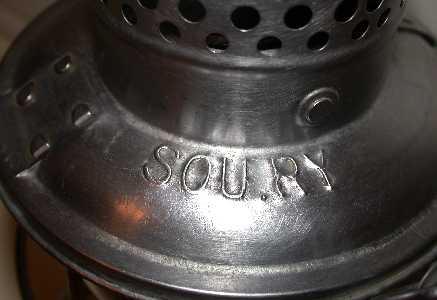 This Adlake lantern was used by the Southern Railway.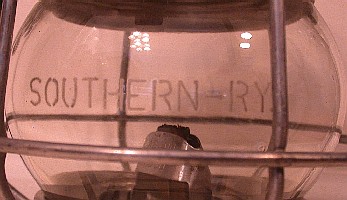 The clear globe is etched with SOUTHERN RY. The clear globe indicates that it was used for general rail yard hand signals.
---
Southern Railway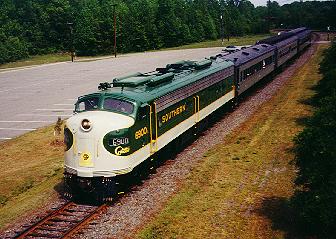 Southern Railway engine at the NC Transportation Museum in Spencer, NC.
The Southern Railway Company was chartered by the Virginia Legislature as a new company in February 1894. The Southern Railway is the product of nearly 150 predecessor lines that were combined, reorganized, and recombined since the 1830s. By 1916, the railroad had become an 8000 mile, 13 state system. The Southern Railway, and its predecessors were responsible for many firsts in the industry. One predecessor, the South Carolina Canal & Rail Road Co, was the first to carry passengers, U.S. troops and mail on regularly-scheduled steam-powered trains. It was also the first to operate at night. In 1953, Southern Railway became the first major railroad in the United States to convert totally to diesel-powered locomotives. On the cutting edge of change, the company's catch phrase was "The Railway System that Gives a Green Light to Innovations". The Southern Railway came to an end by name when it merged with the Norfolk & Western to form the Norfolk & Southern in 1982. But you can still find Southern boxcars on the track as shown by my images below. "Southern Serves the South".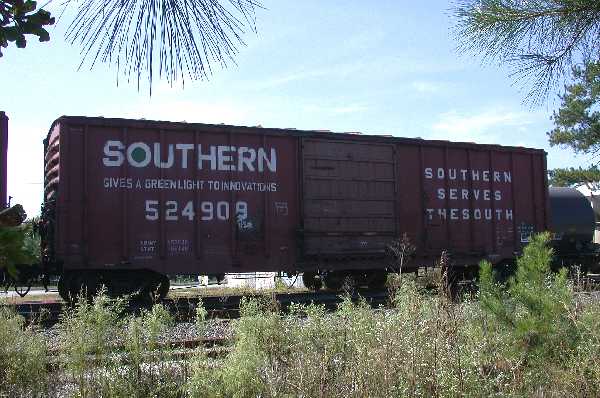 This boxcar was sitting in a staging area behind our favorite Chinese food restaurant in Fuquay Varina, NC (10/10/04). A black Norfolk & Southern locomotive can be found arranging rail cars almost every day in this area, but it has been hard finding a Southern boxcar that had both logos, doors closed, and without graffiti.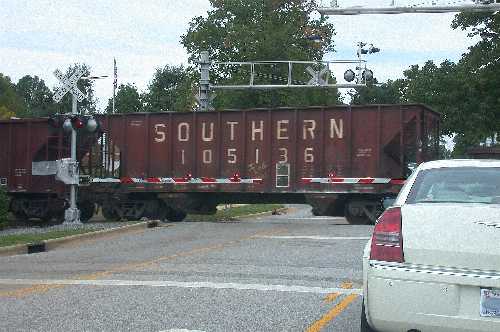 I snapped this image of a Southern hopper in Cary, NC, while waiting on a passing train (10/09/04). Incidentally, this consist also had a number of Army tanks on it.
---