JeffPo's Transportation Museum Page
Last update: 06/26/01
We took a trip to the Transportation Museum in Spencer, NC. They have displays featuring trains, airplanes, and automobiles. Personally, I like the trains the best. They have a special event called Rail Days in which they bring out all the train engines for displays and rides. The museum offers you a chance to ride on a real steam engine.
---
From April 2001 trip (Rail Days):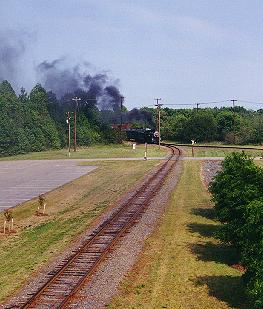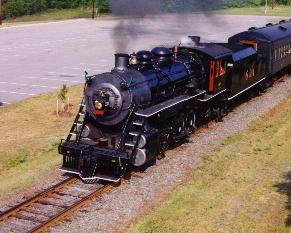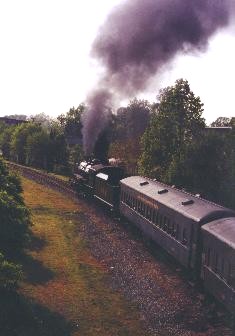 This is one of their main "riding" steam engines. Here you see it coming around the bend, approaching, then leaving. We got to ride this one while we were there. They have a nice walk-over bridge/platform that you can view and snap pictures of the trains. You have to be careful though, or you'll be enveloped in the smoke.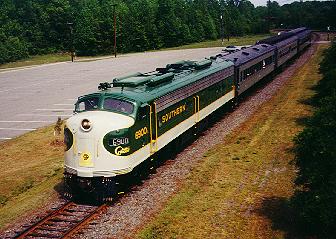 Here's an old southern diesel, making it's way down the tracks.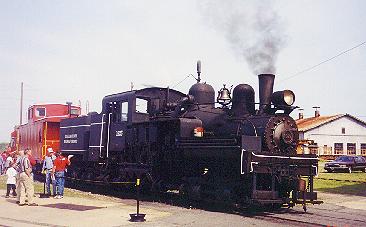 Here's a Shay steam engine. They are unique in that the wheels are smaller and directly driven by gears. You don't have the typical side bar on the large wheels that most people think of when they think of steam engines. I think these type of engines were used in mountainous regions where the tracks made tighter turns.
---